A vote of no confidence in Jeremy Corbyn's leadership will take place on Tuesday, with Labour MPs able to vote between 9am and 4pm, it has been confirmed. Even if Corbyn loses the vote, there is nothing in the party rulebook to say he would have to resign – and a spokesman for the leader said this afternoon that he will "not be forced out by a corridor coup".
So what happens next?
Firstly, the "no confidence" motion will be discussed ahead of the vote at the meeting of the Parliamentary Labour Party at 6pm tonight. Under Corbyn, these Monday night meetings have often been hostile affairs, and tonight's is expected to be particularly tense, as the Labour leader exercises his right of reply to the motion.
Following that, Corbyn's team are adamant they will fill all vacant Shadow Cabinet positions by the end of today – there are currently 12 vacancies to fill. Senior sources promise some "surprising names" among the new appointments. Some appointments will take priority over others – a replacement for Angela Eagle at Shadow BIS will be needed before Business Questions in the Commons at 11.30am on Tuesday.
Once the Shadow Cabinet is finalised, vacated junior minister and PPS roles need to be filled. There are currently about 20 positions that need someone new, but that figure is expected to rise with further resignations and promotions to the Shadow Cabinet. This process could take a number of days.
At 4pm tomorrow, the results of the no confidence vote will be revealed which, despite some pressure from the pro-Corbyn side to make voting public, appears to be a secret ballot.
Anti-Corbyn plotters believe they should win the vote easily and if, as Corbyn's people say, the leader refuses to stand down, efforts will be made to trigger a leadership contest. This can only be done by a challenger to the incumbent receiving nominations from 20 per cent of MPs and MEPs – currently around 48 backers.
After that, it is unclear whether Corbyn – who has defiantly vowed to stand again – will need the usual number of nominations (15 per cent, or 36 MPs and MEPs) to get on the ballot. There is competing legal advice around it (Corbyn's team are adamant he should be on automatically) and it is likely the decision will be deferred to the National Executive Committee. Although they are likely to defer to Corbyn and put him on the ballot, anti-Corbynites worry that the upcoming NEC elections will deliver a more pro-Corbyn slant, prompting them to act now.
There is a consensus for MPs to corral around a single ABC (anyone but Corbyn) candidate, although there is no agreement yet on who that should be.
If Corbyn were to resign, Tom Watson would be installed as interim leader and a new leadership contest called, where the priority for plotters would be to stop the perceived next threat from the left, John McDonnell.
On Saturday, Labour's policy making body, the National Policy Forum (NPF) will meet. Attendees include NEC members, eight Shadow Cabinet delegates, and delegates from the chairs of the PLP backbench committees, who are all Corbynsceptics. Although there had been rumours this was to be called off, it is still set to go ahead.
More from LabourList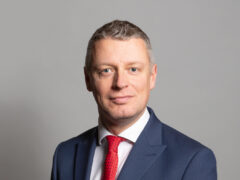 Comment
Labour is the party of housing. A decent, affordable home for all runs in our DNA. We know…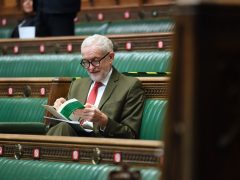 Daily email
The national executive committee yesterday voted to block Jeremy Corbyn from standing as a Labour candidate in the next general…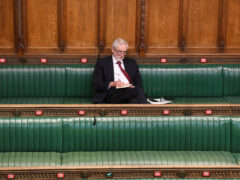 Comment
I sat next to Alan Johnson in the TV studio on election night in 2019 when he delivered…