One week he's suggesting Sadiq Khan has links with terrorists, the next he's standing next to the new London Mayor and lauding him as a "proud Muslim". David Cameron's duplicitousness knows no bounds, not when there's a popular vote to be won. But recent events go beyond the Prime Minister and point to far wider issues in his party: do the Conservatives have a problem with racism?
The anti-Muslim message of the Tory's London mayoral campaign, cushioned among crude stereotypes of British Indians and British Tamils, shouldn't be forgotten.  Yet tempting though it might be, it would be incredibly short sighted to reduce this all to one campaign or even one person.
The London Mayoral campaign is not the only place where racism rears its ugly head. Shazia Awan, former parliamentary candidates, has spoken out about racism in the party's grassroots and the ways she was made to feel unwelcome. At the party's selection process she was asked: "What are your views on the rule of the British Raj?" This begs the questions: would this have been put to a white man? And to make it through the selection process is it a requirement that minority ethnic people embrace this country's history of colonialism? These kinds of worrying claims should prompt some kind of response.
Stereotypes also make it to policy level. At the start of this year, David Cameron was sermonising about Muslim women; "they" must learn English to prevent terrorism he proclaimed – mere months after slashing funds for English classes. He was laying the blame at the door of the very people he'd disadvantaged. This was simply an opportunity for the Prime Minister to repackage age-old colonial tropes of helpless, backwards Asian woman in need of saving from "patriarchal societies" and oppressive "menfolk" – this very word conjures ideas of backward, antiquated eras. English lessons should be readily available for people who want them but that's not the point Cameron was trying to make; you can advocate for this without relying on lazy racist stereotypes. He wanted to imply was Muslims are a threat to British society and need help to "progress".
This isn't new politics for the Conservatives. Way back in 2002 Boris Johnson described black people as "piccaninnies" with "watermelon smiles" – well before dismissing Obama's views on the EU referendum as irrelevant because of his "part-Kenyan" heritage. Still, several apologies later, he's a leading member of the Tory Party. So while David Cameron is paying lip service to anti-racism and decrying the way people of colour are negatively labelled, one of his MPs has been getting away with perpetuating damaging racial stereotypes. Then again, Cameron is at it too; smearing imam Suliman Gani as an ISIS supporter and demonising people fleeing conflict and persecution, desperate to make it to European shores, as a "swarm". Gani later won an apology.
When allegations of anti-Semitism in the Labour Party were made after Ken Livingstone's and others' completely unacceptable comments, the leadership set up an independent inquiry into the issue within two days. The Tories should be called on to hold themselves to the same standards.
Now, I say all of this with a rather large caveat: inquiries will not solve of these problems. In fact there's a danger they could exacerbate them; operating as sticking plasters that briefly cover up gaping wounds or at the very least make them appear more savoury.
Racial prejudice is insidious in its ubiquity; it is by no means confined to the Conservative party, finding its home too in so-called progressive circles. Neither is it restricted to parties like UKIP or Britain First. Racism isn't over because Sadiq Khan is mayor, just like America is not some meritocratic post-racial society because Barack Obama became president in 2009. It will not simply disappear because people of colour are in positions of power.
But it should set off alarm bells that the party currently in government has indulged in racist stereotypes, and aside from the occasional apology, it isn't ever held properly accountable. An inquiry won't solve this but it would at least go some way to make sure the Conservatives can't distance themselves from the racist quagmire they're so often happy to help create, bask in and attempt to benefit from.
More from LabourList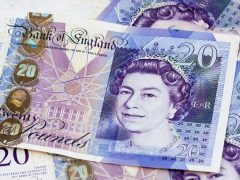 Comment
As the cost-of-living crisis bites, Labour needs long-term structural answers to growing inequality. Basic income provides such an…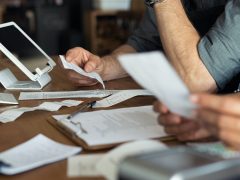 News
Half of 'Red Wall' voters would be more likely to vote Labour in a future general election if…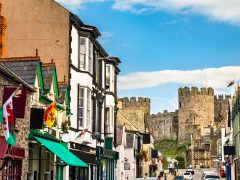 Comment
The headlines are straightforward: Labour gained 68 seats, the Independents gained six seats, the Lib Dems gained ten…