The initial findings of a Labour backbencher's independent review into Trident have been published with the verdict that the party's alternatives to the nuclear missile system are "exaggerated", rely on "inaccuracies" and would cost thousands of jobs.
The interim report, compiled by PLP Defence Committee chair John Woodcock. is released today so it can meet the deadline for submissions Labour's national policy forum (NPF). The full report will be published in time for the parliamentary vote on Trident renewal, expected later this year.
Unsurprisingly, the report concludes that supporting renewal is the best course of action, saying it is the "most cost effective and secure deterrent available". Woodcock, whose Barrow constituency is where many of the Trident submarines are built, is a long-time supporter of the UK's nuclear deterrent – even pledging to resign and trigger a by-election if a Labour Government did not commit to full renewal.
In putting together the report, Woodcock arranged meetings for Labour MPs with experts in the field, including minister and ex-ministers, military and naval figures, academics, trade unions and activists such as the Campaign for Nuclear Disarmament.
It attempts to take on both the arguments against, and alternatives to, full Trident renewal that have been floated since the election of unilateralist Jeremy Corbyn as Labour leader last year. The report argues that new warfare technologies such as drones "will not significantly compromise the vulnerability of submarines", and that mooted alternatives, such as fewer submarines or subs without missiles, would "reduce the credibility of the deterrent without delivering substantial cost savings."
The executive summary of the report also argues that Trident "makes a substantial contribution" to UK manufacturing and supports thousands of highly skilled jobs. It dismisses the claims of anti-Trident supporters that jobs will be saved through defence diversification as "not credible or supported by evidence."
Woodcock said: "Voting to maintain the UK's nuclear deterrent by replacing its ageing submarines is a vital strategic decision which must be based on accurate information rather than the myths, science fiction and gross inaccuracies that have dominated the debate of late.
"This report is based on the widest available evidence, collected from the leading experts in their fields and will hopefully be of use to Labour members and MPs in the face of sustained efforts to muddy the waters with inaccurate figures and Buck Rogers-style scare stories dressed up as military expertise."
The Woodcock review was set up to rival Labour's official review of defence policy, which is being headed by shadow Defence Secretary Emily Thornberry. Supporters of renewal have been concerned that the anti-Trident instincts of Thornberry and Corbyn will lead to a "whitewash", and is designed to pushing Labour towards voting against renewal in the Commons later this year.
Labour's row over the missiles system surfaced again earlier today when Thornberry accused the Government of moving further away from multilateral disarmament by "secretly investing in ever more destructive warheads". Woodcock took a different view of the latest developments, claiming that "nothing has changed in the long-announced plans for maintaining and ultimately upgrading the UK's stock of nuclear warheads."
"It will be interesting to see whether it becomes the latest nugget to be distorted and missed by anti-Trident campaigners seeking to cast doubt ahead of the parliamentary vote," Woodcock added.
You can read the full Woodcock report here:
'Trident' Renewal Vote: Separating Fact From Fiction by John Woodcock
More from LabourList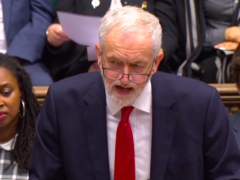 News
Jeremy Corbyn has invited other party leaders and senior backbenchers from across parliament to meet Tuesday, August 27th…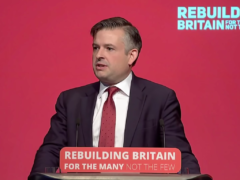 News
Jonathan Ashworth has called on Health Secretary Matt Hancock to stop silencing NHS staff, following a report that…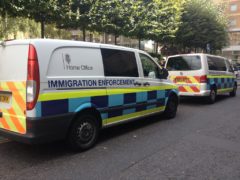 Comment
In May, immigration enforcement officers arrived at the Circus Street development in central Brighton. They were there to…