Please, don't go. Whether long-standing centrist members and Labour MPs, battle weary after 10 months of conflict and the preceding leadership election, or staunch left-wingers who finally got their man last summer and want to keep him – please don't go.
It might help in the short-term but a split will not do anything for Labour, or for Britain, in the long-term.
But it is being considered. Talk of an historic sundering, whether sad or celebratory, is now filling the bars and coffee shops of Westminster. What once seemed an outlandish motion is now being discussed more seriously among MPs and peers in parliament and members around the country.
And it would be dangerous to dismiss the prospect. It was, after all, little more than a year ago that some people on the left dismissed the idea of a veteran backbencher being swept to the top of the Labour Party, and assumed there was no prospect of Britain pulling out of an international club which had helped guarantee peace and prosperity for more than 40 years.
So, if it is being considered, then it is an idea that should be killed off.
The main beneficiary of any plan to cut the Labour Party in two would be the Conservative Party. And the main victims of a split would be the British people who need a Labour government.
So why consider it? Well, the evidence is apparent every day. On one side stands the majority of Labour MPs who have no confidence in the party leader, support Britain's membership of the EU and have concerns about the impact of immigration on their communities. They are not – repeat, not – all Blairites. But they could be called the centre-left.
On the other side there is the left. You can call them Corbynistas or the hard-left but neither label fits perfectly. They are, however, angry with the Parliamentary Labour Party (PLP), inspired by Jeremy Corbyn and overwhelmingly pro-immigration. They are not – repeat, not – all Trots. But they could be called the anti-Blairites.
The assumption then goes that the first group could break away – possibly sweeping up a few Liberal Democrat politicians and supporters – to form a new group which could muster enough MPs to take the role of Official Opposition in parliament but would need a new name. Party staff and centrist councillors from what had been the Labour Party would join them. They would owe nothing to Marx and not a great deal to Methodism.
The second group might retain the rights to refer to themselves as Labour. They would keep their hands on some of the Labour Party machinery. They would be a mass movement in the country – embracing hundreds of thousands of people, rather than millions – but with little representation in the House of Commons. They would owe more to Marx.
This, for some, is the fantasy. To me it is a nightmare. Let's kill it off now.
As someone who was born in the summer of 1981 I narrowly missed the declaration of the "Gang of Four" in March that year. But, by goodness, I have lived with the consequences for the rest of my life. And I don't like the work of Jenkins, Owen, Rodgers and Williams. Let's not make the same mistakes or reap the same dividend again: a divided left, Tory hegemony and a right-wing programme of seemingly endless spending cuts.
In 1997, as a beaming Tony Blair walked up Downing Street, I felt like a Labour government could become the rule, rather than the exception. Now I fear the opposite.
The roots of today's Tory majority can be found in the coalition. The roots of the coalition can be found in the origins of the Lib Dems themselves – and you know all about that already.
Of course, it is understandable why Labour supporters would consider a split. Many a person in a troubled marriage has considered divorce. Sometimes, in a one-to-one relationship, this is the only answer. But, when you are entrusted with a century-old movement, which has delivered radical social and economic changes for millions of Britons, and which has a legacy in Whitehall and town halls, then a split should not be considered lightly.
A split is a cry of frustration rather than an answer. It would only worsen Labour's number one problem which – despite what you may have read in the last week – is electability. The Tories, are winners, horrible as that sounds, because their movement stayed together under the greatest stresses, including the defenestration of Margaret Thatcher, Black Wednesday and the rise of UKIP. When UKIP won the European elections in 2014, the first time in nearly 100 years that neither Labour no the Tories had triumphed in a national election, the sitting prime minister did… nothing. David Cameron faced down UKIP, saw off Labour and won a general election fewer than 12 months later.
So Labour members must sit tight and disregard the debates over a split. Labour members won't sit still, of course, because an imminent leadership election will unleash a fresh wave of activism and antipathy, but we must remember that cutting our party in two will only harm the left in the long term. Whatever the outcome of a new contest to be leader, our only chance is if we accept our disagreements on policy, rally behind one woman or man and vow to stay together for the next century. If a new party was formed then neither this, nor the rump, would ever get anywhere near the 40-odd per cent of the vote required to win an election.
Forget the split. Don't discuss it. Careless talk costs votes. If you are thinking about leaving then stay with Labour. Please. Don't. Go.
More from LabourList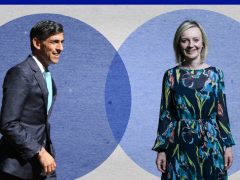 Comment
Rishi Sunak and Liz Truss have now gone head to head in six hustings with Tory members in…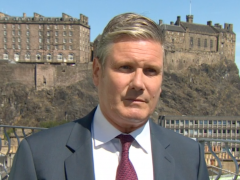 News
Keir Starmer has said that he will set out a "comprehensive set of proposals" to combat the cost-of-living…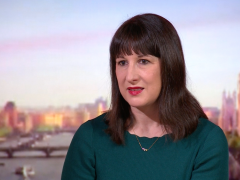 News
Rachel Reeves has urged the Tory leadership candidates to "stop playing to the gallery" and come up with…