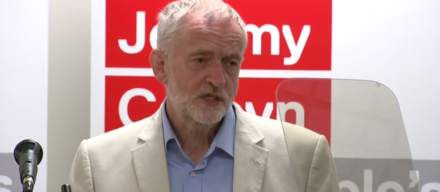 Jeremy Corbyn has told rebel Labour MPs to "think again" if they are considering plans to peel off from the leader and choose their own shadow cabinet to fight the Tories in Parliament.
Corbyn, who was holding rallies in Yorkshire over the weekend, said the centrists seemed to be trying to challenge "the very existence of this party".
He spoke out after it emerged frustrated Labour politicians – many of whom expect Corbyn to retain the leadership in September – are looking at proposals to choose an alternative figurehead in the Commons and pick their own shadow cabinet, as well as approaching Commons Speaker John Bercow to try to be named the official Opposition on the basis of having a greater number of MPs.
They could even launch a legal bid to take control of the Labour Party names and assets, according to a report in the Daily Telegraph, which confirms plans which are known to have been in circulation in Westminster for some weeks.
Corbyn appeared unruffled when he was asked about the idea yesterday.
"If people want to split the Labour party then they're splitting something that was the creation of pioneers to bring about social justice in Britain – with a party that brought the National Health Service, that brought human rights, that brought the Equalities Act of Britain," he told the BBC yesterday.
"Surely there are some achievements we can all be proud of – and the next achievements are to defeat the politics of austerity and cuts."
"We are getting into some fairly bizarre territory here where unnamed MPs, funded from unnamed sources, are apparently trying to challenge – via the Daily Telegraph, very interesting – the very existence of this party."
The controversial proposal for a "semi-split" would trigger a fresh wave of turmoil in Labour and would set the bulk of MPs against the many members who continue to support Corbyn despite concerns over competence.
If a separate grouping was formed in Parliament then current challenger Owen Smith, as well as other former leadership candidates, would be seen as possible leaders.
Smith, who has tried to position himself as the unity candidate in this summer's election, said yesterday he is "worried" about the prospect of a split."
"I think the Labour Party is standing on the edge of the precipice right now. But we've got to heal the party – we've got to come back together and that's why I'm running to heal the Labour Party, to unite us to get us ready for government," he told the BBC.
"And it would be a total disaster for working people in this country if the Labour Party – the party that's been on their side for a hundred years or more – were to split. An absolute disaster.
"I'm refusing even to contemplate that happening. I'm standing to unite the party and stop a split from occurring."
More from LabourList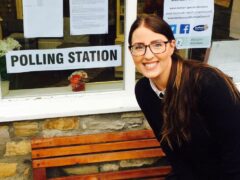 News
Laura Pidcock, the former Labour MP for North West Durham, has resigned today from the party's national executive…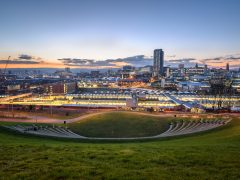 News
Labour has selected Oliver Coppard as its candidate for the South Yorkshire mayoral election taking place on May…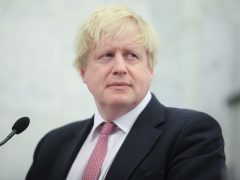 Video
Boris Johnson lied when he claimed that he had not intervened personally in the evacuation process in Afghanistan…