A legal challenge is being brought against the Labour NEC's decision to allow Jeremy Corbyn onto the leadership ballot without the need for nominations from MPs.
Michael Foster, a Labour Party donor who stood as a parliamentary candidate last year, says he believes that the party has 'misapplied' the rules concerning whether an incumbent leader has the automatic right to be on the ballot, and believes that his "contract of membership" has been broken.
Writing for The Times Red Box this morning, Foster said:
"It is well-established that a member of an association – whether it is a Synagogue, a trade union, a political party or a bowling club – has the right to seek a definitive ruling from the court when a dispute arises about the proper interpretation of an important rule in his or her contract of membership.
"I am exercising my right to ask for such a ruling. I do this because I believe the NEC's decision-making was procedurally flawed and it reached the wrong conclusion. And because it is my right as a member of the party and a citizen to take the issue before a judge for decision."
Critics of the decision to put Corbyn on the ballot automatically claim that candidates in leadership contests should always show they have the backing of a section of MPs and MEPs, and point to the precedent set in the 1988 election, when incumbent Neil Kinnock required nominations to stand.
However, Corbyn's team has long said that he rules have changed since then, and that the need for a leader to do so is no longer required.
Deputy leader Tom Watson, who has privately called on Corbyn to stand down, said that going down the legal route would be "unhelpful and destabilising".
"This legal challenge is very unhelpful and destabilising to the Labour Party," Watson said this morning. "The NEC made a decision. They ruled that Jeremy Corbyn is automatically on the ballot paper. We must respect that decision and give our members a choice of candidates as soon as possible."
Sources have told LabourList that while lawyers believe there is a sound basis for a challenge to the decision, and potential for it to be overturned, judges are may be hesitant to get involved in an internal political dispute.
More from LabourList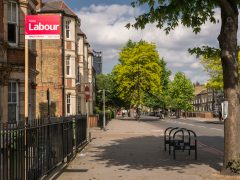 Daily email
Keir Starmer faces another tough by-election on July 1st – and today a new poll has piled on…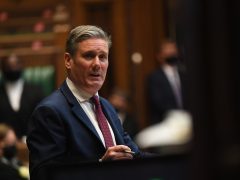 News
New polling has found that Keir Starmer is rated far less favourably than his party by British Muslims,…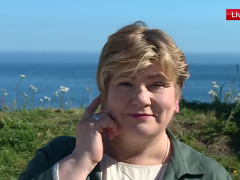 News
Trevor Phillips on Sunday Shadow International Trade Secretary Emily Thornberry said the commitment to donate donate one billion…