Momentum has hit out at reforms to the rules for the Labour leadership election with a trenchant message to supporters demanding they do not allow themselves to be "silenced".
The Corbynite group wrote to its backers as Labour prepares to open the 48-hour window for people to sign-up as registered supporters.
Momentum, which last week criticised the changes to the leadership rules as "not fair", has published a new message in which it admits: "We have a mammoth task on our hands".
The reforms introduced last week have cut to just two days the window for people to become registered supporters, raised the price from £3 to £25 and imposed a "freeze date" of January 12, meaning anyone who became a full Labour member after this point is ineligible to vote, unless they then pay to join as a supporter. Around 130,000 people have joined the party since the result of the EU referendum with the majority believed to be motivated by a desire to retain Jeremy Corbyn as leader.
"Changes made to the election procedures by Labour's National Executive Committee (NEC) last week, have disenfranchised an estimated 130,000 people from the leadership vote. Their decision to charge people £25 to register as a supporter will be a further barrier for many", Momentum said in an email to supporters, sent yesterday.
The group, seen as the leader's praetorian guard, goes on to list a series of steps which followers can take to stimulate turnout for Corbyn in the leadership election.
It has created a "vote check" facility on its website, asked Corbynistas to call people who were registered supporters in the last leadership election to prompt them to take part again, and is attempting to engineer a wave of support on social media.
The message includes the slogan "don't be silenced: your voice is worth more than £25".
Earlier this month Momentum claimed a huge increase in its own membership and said it was receiving record donations of £11,000 a day. It has held a series of "Keep Corbyn" rallies around the country amid turmoil in the Labour Party.
More from LabourList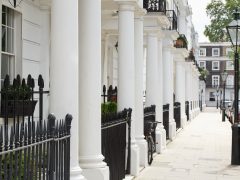 Comment
If you fancy a look at how the other half live, just take a stroll down Phillimore Gardens,…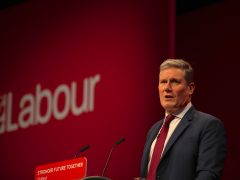 Comment
In 1997, Tony Blair swept to victory on a wave of optimism, declaring: "A new dawn has broken,…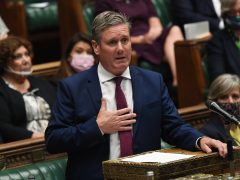 News
Keir Starmer's personal net approval ratings in the 'Red Wall' have fallen to its lowest level since September,…