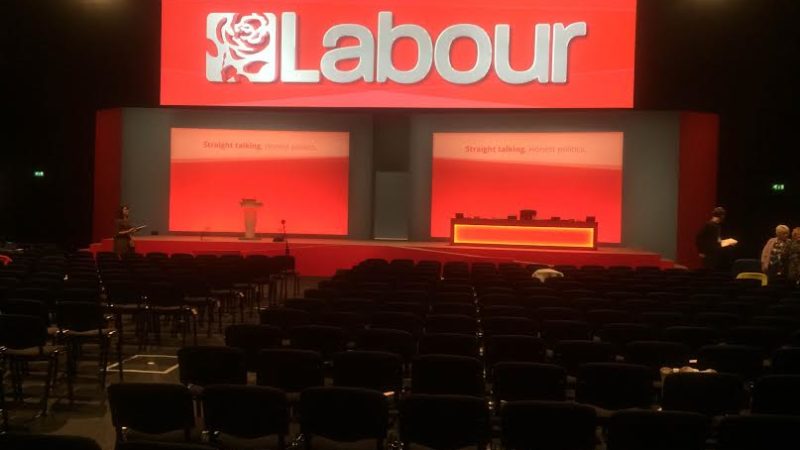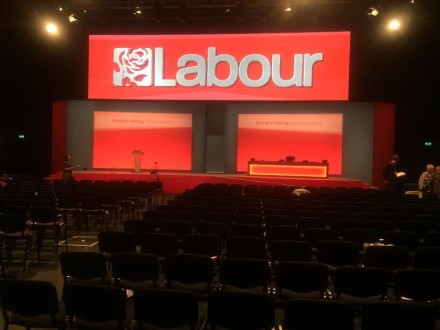 The result of the Labour leadership election will be announced just ahead of the party's annual conference on Saturday September 24, it can be confirmed.
The timetable was decided at last night's meeting of the party's NEC, which also saw the committee elect to hike the fee paid to be a registered supporter and suspend all regular constituency Labour Party (CLP) meetings. At the meeting, it was also decided that Jeremy Corbyn would be on the ballot automatically, rather than having to seek MP and MEP nominations .
Following a request by Shadow Cabinet members Andy Burnham and Debbie Abrahams, who do not sit on the NEC, it was decided that there would be a 48-hour delay in formally begging the leadership contest, and the party would not confirm the full timetable until Thursday.
However, details around the election have now surfaced – independently verified by NEC members – with the full roster of candidates being in place by next Wednesday (July 25) result being announced at a special conference on the last Saturday in September. You can see the full timetable below.
Non-party members will be able to sign up once again as registered supporters, although the price has been raised from £3 to £25 and the window for registering is only open for two days, starting next Monday. Last year, 105,598 people signed up as registered supporters – although insiders raised concerns about the cost of verifying and processing the voters, which has led to the raised price. The cost and small window of opportunity means the number of registered supporters is likely to see a significant drop.
Only people who joined the Labour Party before January 12 this year will have a vote, meaning the 130,000 new joiners since the EU referendum last month will not have a vote, unless they sign up through an affiliated trade union – or possibly spend £25 to become an registered supporter.
There is no change to affiliated supporter status, and people in affiliated trade unions will be able to sign up for a vote at no cost up until Monday August 8 – a fortnight before ballots are sent out.
These changes, which were voted through by secret ballot following worries about intimidation and threats, were decided on after the nomination process had been voted on. After success in that crucial vote, Jeremy Corbyn left the meeting, and the subsequent changes are seen to help his opponents.
In last year's contest, Corbyn's biggest victory was in the registered supporter section, with 84 per cent of the £3 voters backing him. His smallest victory was in the full member section, where just over half (50.4 per cent) voted for other candidates. It is believed that a large majority of those who have joined the party in the last six months have done so to support Corbyn, and so his opponents' best chance of defeating him is probably if there is a large turnout of those who were already members a year ago.
The NEC also decided last night that all normal CLP and local branch party meetings will be suspended while the leadership contest is underway, except for meetings to make nominations in the contest or organise campaigning in upcoming elections. This follows heightened worries about the level of animosity apparent at CLP meetings.
You can see the full timetable for the leadership contest here:
Tuesday 12 July: Timetable agreed. Freeze date for membership eligibility.
Thursday 14 July: Timetable published
Monday 18 July: European Parliamentary Labour Party (EPLP) and Parliamentary Labour Party (PLP) briefing, followed by PLP hustings. Registered supporters applications open.
Monday 18 July 7pm: EPLP and PLP nominations open.
Wednesday 20 July 5pm: EPLP and PLP nominations close and supporting nominations open. Registered supporters applications close.
Thursday 21 July noon: Deadline for validly nominated candidates to consent to nomination.
Friday 22 July: Hustings period opens.
Monday 8 August noon: Final date for membership arrears to be paid in full. Final date for updated affiliated supporter lists to be received.
Monday 15 August noon: Supporting nominations close.
Week commencing Monday 22 August: Ballot mailing despatched.
Wednesday 14 September noon: Last date for electronic ballot reissues.
Friday 16 September: Hustings period closes.
Wednesday 21 September noon: Ballot closes.
Saturday 24 September: Special conference to announce result (to be scheduled to ensure no clash with Women's Conference).
More from LabourList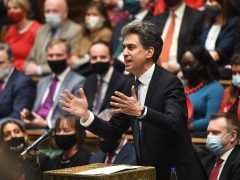 News
Ed Miliband has argued that the warning that households could experience three-hour power cuts this winter "shows our…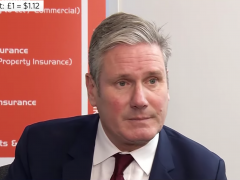 News
Keir Starmer has declared that millions of people across the country are "paying the cost of the government's…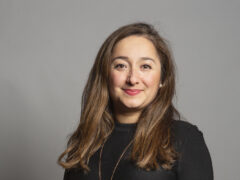 Comment
Under this government, women's health has been consistently treated as an afterthought. Women's voices have been at best…