The Chilcot report, released today, contains strong criticism of Tony Blair and his government, as well as the intelligence agencies and the civil service. Here is the response from Labour's main figures, both then and now.
Tony Blair, Prime Minister at the time of going to war:
"It's claimed by some that by removing Saddam we caused the terror today in the Middle East and it would have been better to have left him. I profoundly disagree. Saddam was himself a wellspring of terror, a continuing threat to peace and his own people. If he'd been left in power in 2003 I believe he'd once again have threatened world peace and when the Arab revolutions of 2011 began he would have clung to power with the same deadly consequences we see in the carnage in Syria today.
"As the report makes clear, there were no lies, Parliament and cabinet were not misled, there was no secret commitment to war, intelligence was no falsified and the decision was made in good faith.
"However, I accept that the report make serious criticism of the way decisions were taken and again I accept full responsibility for these points of criticism even where I do not fully agree with them, I do not think it fair or accurate to criticise the armed forces, in the intelligence services or the intelligence services – it was my decision they were acting on."
Alastair Campbell, Blair's head of communications until autumn 2003:
"I hope too that one of the main conspiracy theories peddled in the main by former US ambassador Sir Christopher Meyer, that Tony Blair did a secret deal with George Bush at Crawford, Texas, in April 2002, is also laid to rest. There was no secret deal, there was no lying, there was no deceit, there was no 'sexing up' of the intelligence. What there was was a decision, a set of decisions, which ultimately had to be made by the Prime Minister."
Jack Straw, Foreign Secretary in 2003:
"The consequences which flow from the decision to take military action against Iraq will live with me for the rest of my life. This is as nothing, however, compared with the grief of all those who lost loved ones in the conflict and its aftermath. They have my deepest sympathies at this very difficult time."
Tessa Jowell, Culture Secretary in 2003:
"Not an illegal war, no deception of the cabinet and no question of there being a war plan with George Bush."
Jeremy Corbyn, leader of the Labour Party:
"The Chilcot Report has rightly dug deep into the litany of failures of planning for the occupation, the calamitous decision to stand down the Iraqi army and to dissolve the Iraqi state. But the reality is it was the original decision to follow the US president into an unprovoked war in the most volatile region of the world and impose a colonial-style occupation that led to every other disaster.
"The government's September 2002 dossier with its claim that declaring Iraq possessed weapons of mass destruction that could be deployed in 45mins was only the most notorious of many deceptions."
More from LabourList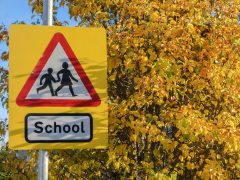 Comment
Unlike 1997, education is not going to be a top tier issue at the next election. That will…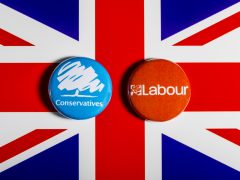 Columnist
If you listen to some commentators, you'd think Labour are now destined to be the largest party in…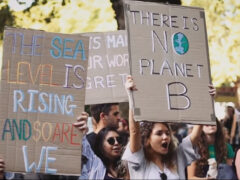 Comment
If the past two years have taught us anything, it is that there is still a lot of…