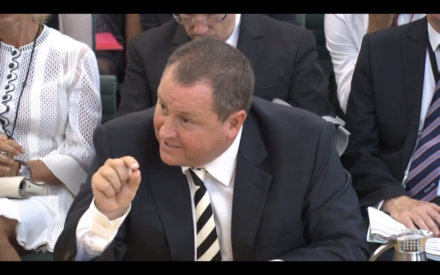 Trade unionists and Labour MPs have condemned Sports Direct after a report by a Commons committee found the retailer's working practices were close to those of a "Victorian workhouse".
The damning inquiry found the firm, owned by billionaire Mike Ashley, was failing to pay the minimum wage to some staff while other workers alleged they were promised permanent contracts in return for sexual favours.
Ashley, the controversial founder, has faced intense criticism over the conditions at the firm's warehouse in Shirebrook, Derbyshire and had to be dragged "kicking and screaming" to testify before the Business, Innovation and Skills committee, according to chairman Iain Wright.
Unite, Britain's biggest union, said the report showed "industrial-scale abuse" at Sports Direct and called for the end of "casual, zero hours" contracts.
A spokesman for the sportswear firm said "We will study the contents of the committee's report very carefully. It is our policy to treat all our people with dignity and respect."
Today Wright said Sports Direct's working practices were a "serious indictment" of the firm's management and that Ashley must be "held accountable".
"Whistleblowers, parts of the media and a trade union shone a light on work practices at Sports Direct and what they revealed was extremely disturbing. The evidence we heard points to a business whose working practices are closer to that of a Victorian workhouse than that of a modern, reputable High Street retailer."
Wright said Ashley had proved "open and willing to engage" when he finally turned up to the committee and was now setting out "some of the steps" he was taking to deal with the raft of problems uncovered.
Steve Turner, assistant general secretary of Unite, which has waged a long campaign on behalf of Sports Direct warehouse workers, said the firm must now drop the use of zero hours contracts.
"This has been a long and difficult journey but finally we are getting closer to justice and decent treatment for the Sports Direct workers.
"The scale of the abuse we found was shocking, even to this union. Ordinary decent people were being ripped off left, right and centre for hundreds of pounds. This was pay packet robbery on an industrial scale.  On top of that a culture for fear oppressed these workers into silence – one word out of line would have seen them lose their jobs for sure.
"The committee and those we have worked with in the media to expose what has been going on at Shirebrook are to be congratulated for this investigation. Unite is pleased that we are now in the early stages of dialogue with Mr Ashley about how the serious problems at Shirebrook can be put right.
"But the way to put things right at Shirebrook is simple – put the workers on fixed hour, permanent contracts. Give them some security and the dignity they deserve."
 Labour leadership contender Owen Smith said: "Mike Ashley should hang his head in shame at this report."
Smith is today meeting low paid retail staff and trade union organisers at the Workers' History Museum in Manchester.
More from LabourList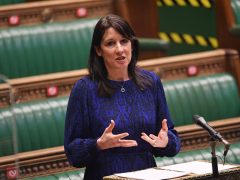 News
Rachel Reeves has declared that there is "no doubt" the Labour Party is "winning the battle of ideas"…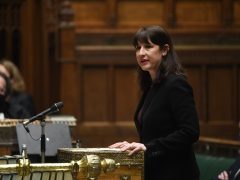 Comment
Below is the text of the speech delivered by Shadow Chancellor Rachel Reeves in response to the government's…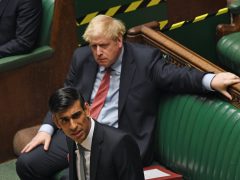 Daily email
Rishi Sunak is to bring forward additional cost-of-living support measures today, expected to include Labour's proposal of a…