The recent history of failed department story BHS represents the "unacceptable face of capitalism", according to a damning report by MPs.
Sir Philip Green's disastrous sale of the chain was the culmination of "greed" and failures of corporate governance, sealing its fate before it was sold to the "incompetent and self-serving" Dominic Chappell and his colleagues, two Commons committees said today. 
Green, Chappell and senior colleagues became richer through the "systematic plunder" of the shop's assets and are all culpable for the failures, while workers in the firm have now lost their jobs or their pensions, according to MPs on the Work and Pensions and Business, Innovations and Skills committees.
Green failed to invest in the company while stripping it of "hundred of millions" for his own benefit which weakened the company "to the point of inevitable collapse", the committees' report finds. He gained immense wealth from the company while starving the chain of investment and support.
Their investigation has found the Green family profited massively from a complex web of deals, including the sale of BHS property, where the benefit to the stores was unclear. They went on to criticise the loan which was engineers to sell BHS from one part of the Green family business to another, from which Lady Tina Green will continue to make tens of millions in the future.
When Green obtained the company in 2000 the pension funds were in surplus, but he starved them of resources throughout his time as CEO before he sold the firm for £1 to Chappell in 2015. The committees say Sir Green has a "moral duty" to make a financial contribution to the pension fund, which was depleted under his management while he took large amounts of money from the company.
"Sir Philip systematically extracted hundreds of millions of pounds from BHS, paying very little tax and fantastically enriching himself and his family, leaving the company and its pension fund weakened to the point of the inevitable collapse of both," the committees find,
"In his early years of ownership, Sir Philip cut costs, sold assets and paid substantial dividends offshore to the ultimate benefit of his wife.  The so-called 'King of the High Street' failed to invest sufficiently in stores or reinvent the business to beat the prevailing high street competition.
"Sir Philip Green's family accrued incredible wealth during the early, profitable years of BHS ownership. Over the duration of their tenure, significantly more money left the company than was invested in it. There is no evidence of improved turnover, market share, or major increase in investment that might be expected from a leading retailer. BHS was involved in a number of transactions with a complex web of companies, many registered offshore: whether BHS benefited financially from these transactions is far from clear. What is clear is that the Green family did."
Labour MPs John McDonnell and Frank Field have both condemned Green. The shadow Chancellor said today: "If Philip Green won't do the right thing by the members of the BHS pension fund then he should have his knighthood removed. And if he says he can't afford it then he should sell up his extra yacht."
More from LabourList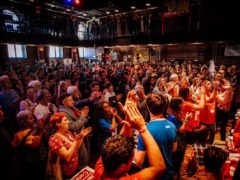 News
Sam Tarry has warned that Keir Starmer is in danger of "driving a wedge" between the party and…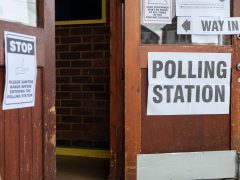 Comment
There are an increasing number of voices on the left and the fringes of British politics advocating for…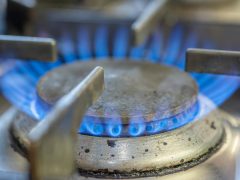 News
The vast majority of the public back Labour's plan to freeze energy bills until April 2023, a poll…