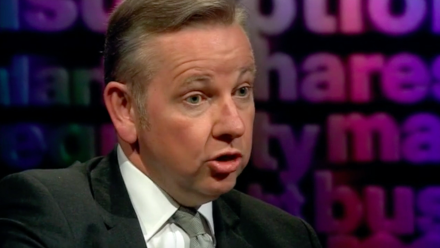 On Friday I looked at the start of the Tory leadership race and how Michael Gove's actions had set the tone for the contest.  In my latest piece I'm taking a look at how the contest has unfolded before the first round of voting takes place. Already there are clear splits within the Tory party, whilst infighting continues unabated. Clearly worried about her label as the continuity remain candidate Theresa May openly flirted with the idea of repatriating EU nationals on Sunday morning TV. It was a shameful intervention and an idea that even her most ardent Brexit opponents are distancing themselves from.
Andrea Leadsom was keen to rubbish May's decision as she launched her campaign saying she would never use EU nationals in Britain as a "bargaining chip".  She made her best attempt at presenting a positive vision of the future.  More good things, fewer bad things, helping the lowest paid, a "supercharged" northern powerhouse, better infrastructure and mass housebuilding– we've heard it all before. For me however, the most telling line came right at the end when she uttered "I have no allegiances to UKIP".
Leadsom is clearly uneasy at being labelled the UKIP favourite, indeed Arron Banks, the Leave.EU chairman and millionaire UKIP-backer, has been effusive in his praise and is rumoured to be readying financial backing. Banks has previously said he'd like to see the NHS scrapped and privatised. Perhaps if Leadsom is serious about giving the NHS billions in fresh investment she should go further and guarantee that she won't be taking donations from the UKIP moneyman.
Furthermore, Nigel Farage may have resigned but the Tories may still be dancing to his tune as he demanded a UKIP seat at the Brexit negotiating table – and backed a Brexit candidate for Prime Minister.
Meanwhile poor Michael Gove can barely move into clean air following last week.  He talks of a radical change, and being a "warrior of the dispossessed", but all everyone is trying to get their heads around how you can lack personal ambition but betray one of your closest allies for the biggest job in the land.
Indeed the fallout is so bitter that one of Boris Johnson's campaign managers' has said that Gove can't be trusted with state secrets – because he's a serial leak and a gossip, especially after he's had a few drinks which, he alleges, is is "all too often". It's a shocking accusation but it shows how low the Tories have sunk. As Stephen Crabb said over the weekend, the hatred in the Tory party is "off the scale".
Meanwhile Liam Fox (remember him, he's the former Cabinet Minister who had to resign in disgrace in 2011) said we should stop changing NHS structures and should focus on patient care – this from a man who was a member of the Government who introduced a wasteful £3 billion, unnecessary, top down re-organisation of the NHS. An NHS that is starved of the funding it needs and is consistently missing its waiting list targets.
What's clear is that all the candidates are desperate to get away from their Government's record.  This Government has failed on its' immigration targets, it's failed on the NHS, it's failed on building affordable homes and it's failed on investing in the infrastructure this country needs. As the contest moves away from personalities and onto issues the record of failure hangs heavily over each of them. When the splits in the Tory Party are there for all to see, it'll be very interesting (perhaps impossible) to see how they will come together to build on the ever-growing list of promises they have made.
More from LabourList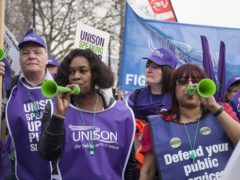 News
Labour MPs have paid tribute to UNISON leader Dave Prentis – who today announced that he would be stepping…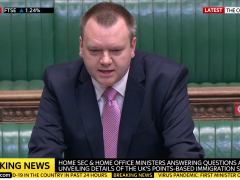 Video
Labour's Nick Thomas-Symonds has reminded the Home Secretary how "important and skilled" care workers are, inviting her to…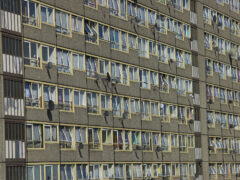 Comment
For most of the lockdown, we have been told to 'stay at home' – but what if you…