Shadow Defence Secretary Clive Lewis has said that Labour MPs will have a free vote on renewal of Trident following months of speculation about the party's stance on the issue.
David Cameron confirmed over the weekend that there would be a House of Commons vote on whether to renew the nuclear weapons system next Monday, and Lewis said last night that Labour would not force a whip in either direction. He went on to criticise the Conservatives' for playing "political games" with national security rather than focusing on the arguments.
"My understanding is it will be a free vote because we understand the Conservatives are playing political games with national security," he said. "The official line would be a non-whipped position."
The vote was expected to open up further divisions between Jeremy Corbyn and his backbenchers, with the Labour leader's unilateralist views at odds with the majority of Labour MPs. Official Labour Party policy has been to support renewal, although Corbyn's spokesperson says that it is now "under review".
The topic could also become a dividing line in the upcoming leadership contest, with challenger Angela Eagle a long-time advocate of the nuclear weapons system.
Unite General Secretary Len McCluskey had previously suggested that Labour MPs would be given a free vote on Trident to avoid further arguments within the Parliamentary Labour Party. Unite, which represents many of the UK's defence workers, is pro-renewal in part because of the need to protect skilled manufacturing jobs,
The Conservatives are overwhelmingly in favour of Trident, and the policy is expected to pass regardless of the size of Labour's support. There has been some speculation that a number of pro-renewal Labour MPs plan to abstain in order to mitigate tensions with anti-Trident wings of the membership.
More from LabourList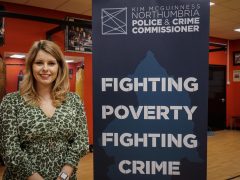 Comment
A sad truth that we all must accept: the best time to eradicate poverty is always a generation…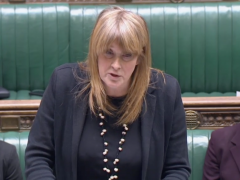 News
Labour's Sarah Jones has described a government statement on the Metropolitan Police as "incredibly weak" after the force…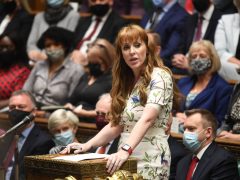 Comment
It was the turn of Angela Rayner and Dominic Raab to face off at the despatch box this…