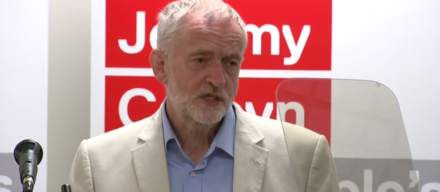 You might be forgiven for thinking that, as per the radical tome on the English civil war by Marxist historian Christopher Hill, the world has been "turned upside down" with the advent of Jeremy Corbyn's leadership of the Labour Party.
It would however be more instructive and more accurate to place Corbynism within the context of the wave of leftist populist parties sweeping the European continent. Amongst these can be counted Podemos in Spain, the Five Stars in Italy and Syriza in Greece. This is before you consider the polarisation of European politics including the rise of the far-right, for example the Front National in France, and the more recent phenomenon of Donald Trump in the United States.
In principle, there would almost certainly be a place for a far-left Corbynista-style party within a system of proportional representation in Britain, presumably sitting to the left of a centre-left social democratic party. But it remains the case that we still have the first-past-the-post (FPTP) system, which is widely decried as archaic and out-of-date, giving too much weight to the votes of swing voters in marginal seats and affording too little weight to those voters in "safe seats" who oppose the party of the incumbent member of parliament.
I would argue that Corbyn's Labour is incapable of thriving in a FPTP system. Ed Miliband's centre-left programme, an academic and thoughtful set of ideas and policies designed to address the challenges posed by the financial crisis, inequality and climate change, failed miserably under the FPTP system, this despite Labour falling not far short of the Tories in the popular vote. Why? Because the key marginals swung heavily and uniformly to the Tories. Labour failed to capture any new seats and lost many votes to UKIP in its heartlands.
So long as we continue with FPTP, it is counter-intuitive to insist that a more left-wing programme will somehow appeal to those swing voters in the key marginals, who only a year ago rejected Miliband's more moderate proposal. If the party is serious about power, it will have to fight on the playing-field currently set before it, not one it wishes were there.
Indeed there are many excellent arguments in favour of proportional representation. It is surely undeniable that proportional representation more fairly and more accurately reflects the true voting intentions and political persuasions of the voting population. In this respect, proportional representation as an electoral system can reasonably be said to be more democratic than FPTP. Jonathan Reynolds and Clive Lewis, each from different wings of the party, recently joined forces to write for LabourList, making the case that Labour should be arguing for proportional representation (PR).
In any event, if PR were to be brought in, the Labour Party would as a result be empowered to engage in a "progressive" alliance; with other parties of the left and the centre-left (and even the centre), as has been suggested by Compass and others.
But proportional representation is of course not the electoral system that we will be faced with any time soon in forthcoming elections. It is seductive to buy in to a set of policies and beliefs that sit well with one's own personal political belief system. But here in the UK, by contrast with European countries that enjoy proportional representation, Corbyn's version of left populism is sadly not, at this juncture at least, capable of delivering a Labour government (or indeed any other form of progressive government). The tragedy of a self-indulgent party must end if we are to begin delivering for those who need us most.
Cat Overton is a lawyer and treasurer of Tower Hamlets Labour Party
More from LabourList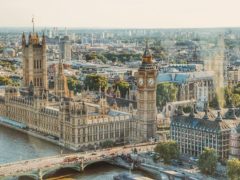 Daily email
"All of a sudden, it's a massive great hurdle once again – and I'm concerned for my immediate…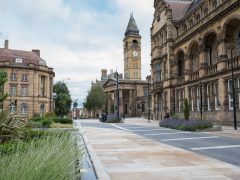 News
Conservative voters in a 'Red Wall' seat that Labour is hoping to win back have voiced their concerns…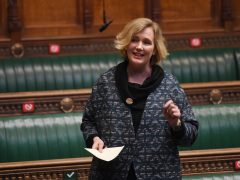 Comment
Parliament is yet again struggling with a toxic mix of privilege and patronage. To change that we want…