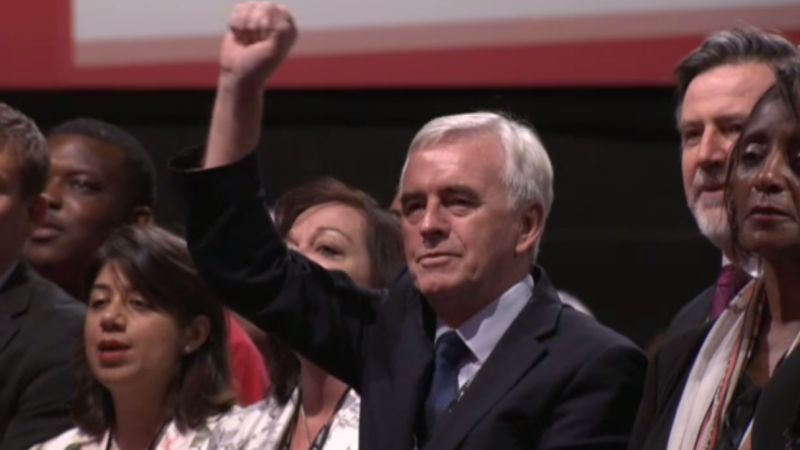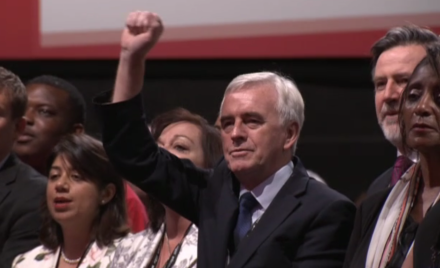 John McDonnell claimed a victory for Labour in opposition after George Osborne dropped his commitment to running a Budget surplus.
The Conservative Chancellor effectively dropped any commitment to his party's flagship policy in a speech to business leaders in Manchester today, saying the Government must "be realistic" about achieving a surplus by the end of the decade.
The target to remove the Budget deficit by 2020 was a pillar of the Conservatives' policy and its withdrawal represents a humiliation for Osborne. During their six years in Government the Tories have delivered aggressive cuts driven, in part, by Osborne's changing political strategy for deficit reduction.
The idea of a surplus at a time of low borrowing costs attracted widespread criticism from economists, including the IMF, for cutting public spending too much and reducing investment.
The shadow Chancellor welcomed the Conservatives u-turn, saying the change showed the policy was "not robust or flexible enough" for the economy's needs.
"It is only a shame he was not realistic sooner, as under Jeremy Corbyn, Labour has been unequivocal in its opposition to failed Tory austerity," he said,
"In fact, there were no credible economists that could be found to support the Chancellor's surplus target in the first place. And we are not dropping our Fiscal Credibility Rule as it's robust and flexible enough to provide the invest our economy needs."
"The truth is as Labour consistently warned, George Osborne's recovery built on sand was underpinned by a fiscal rule that is not robust or flexible enough to equip our economy for any potential shocks it may face or to provide the investment that our economy so clearly needs.
"He should now lay out a programme of government investment and support for businesses, bringing forward shovel-ready projects particularly in those areas hardest hit by long-term economic decline."
McDonnell unveiled Labour's competing Fiscal Credibility Rule earlier this year, which would demand the Government balance the books in the current account every five-year period, but retains the ability to borrow for investment, which provides greater returns in the long-run. The rule would see debt decrease as a proportion of GDP over the course of a parliament.
After March's Budget Osborne was widely criticised for failing to meet two of his fiscal targets, with public debt as a proportion of GDP rising and failing to meet his own cap on welfare spending. Abandoning the Budget surplus mean the has failed on the third.
More from LabourList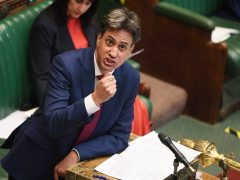 News
Ed Miliband has declared that the Conservatives are "missing in action" on the cost-of-living crisis after the government…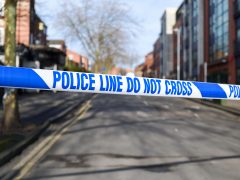 Comment
90 minutes into what felt like the millionth Tory leadership hustings, Rishi Sunak uttered the words of a…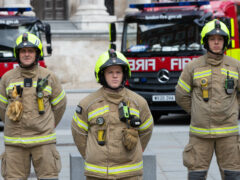 News
Labour's Fleur Anderson has accused the government of putting the "smoke alarm on snooze" over the threat of…