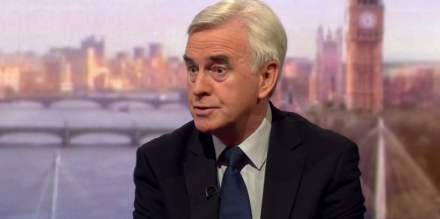 John McDonnell today claimed a small group of people are willing to "destroy" Labour simply to remove Jeremy Corbyn and made a dramatic appeal direct to MPs and members to bring an end to the in-fighting.
The shadow Chancellor sounded emotional as he demanded "stop this now" as the Labour leadership faced questions over allegations one of their staff had made an "unauthorised" entry into the office of a former shadow Cabinet minister.
McDonnell, who was appearing on the Andrew Marr Show, stared down the television camera and made an extraordinary appeal to the divided party.
"Let me just say this to Labour party supporters, Labour members and members of the Parliamentary Labour Party: We have got to stop this now. There is a small group out there that are willing to destroy our party just to remove Jeremy Corbyn. We have got to stop them. We have got to unite and if you want to come for me and Jeremy Corbyn that's up to you. But don't pick on staff who can't defend themselves.
"In addition to that last week Saving Labour were talking about splitting the party. I want Owen [Smith] and Jeremy and everyone to say 'let's stop this now'."
McDonnell was responding to claims today that an aide to him or Corbyn had entered the office of Seema Malhotra, former shadow Chief Secretary to the Treasury, without permission. A spokesman for the leadership denied any intimidation and said staff were simply trying to discover if Malhotra was moving out.
The latest developments in the Labour leadership contest came as a new opinion poll put Corbyn on course for a heavy victory over Owen Smith. Some 54 per cent of Labour backers supported Corbyn compared to just 22 per cent for Smith. A further 20 per cent said they were undecided and four per cent said they would not vote, according to the Observer/Opinium poll.
McDonnell said the outcome was not a "foregone conclusion" but called on MPs to accept the result if Corbyn wins again. He also floated the possibility of "negotiations" to handle the sharp divide in opinion between the bulk of Labour MPs, who are opposed to Corbyn, and those members backing the leader.
"Our members will expect the Parliamentary Labour Party – they are good people, they came into politics, like me, to change the world – and I believe they are democrats and they will respect that decision.
"What we should do is do some mediated negotiations between the PLP, the NEC and others so we use the leadership contest to discuss the issues but also use it to heal some of the wounds and bring us together.
More from LabourList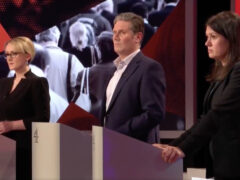 Comment
Keir Starmer really doesn't want to criticise Jeremy Corbyn. Asked whether they would be "wise or try Corbynism…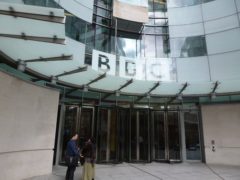 Comment
The BBC is the greatest broadcasting institution in the world. It's a rare institution that is dedicated to…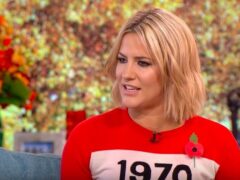 News
Labour's spokesperson on culture has said that the death of English television presenter Caroline Flack "should be a…