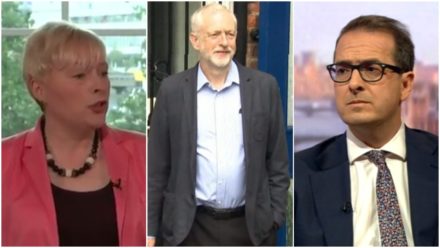 Rival factions in the Labour leadership contest have launched a last ditch appeal to people from across the left to sign up as registered supporters.
Momentum, the Corbynite grouping, and Saving Labour, the centrist online initiative, have each issued pleas to sympathisers to pay £25 before the deadline at 5pm today.
Both camps published messages shortly after it was confirmed Angela Eagle was pulling out of the race and throwing her weight behind Owen Smith as the "stop Corbyn" candidate.
They moved as hordes of people rushed to sign up as registered supporters after Labour's ruling body narrowed the window to just two days. Some 50,000 people are thought to have paid so far.
Last night Momentum revived its phonebank, used successfully in last year's contest, to rally support for Jeremy Corbyn. It also repeated its complaints about the reforms, decided by the national executive committee, which appear to have cut the prospects of a Corbyn surge seen last summer.
"The window to sign up as a Registered Supporter of the Labour Party closes at 5pm tomorrow [Wednesday]. The NEC's decision to charge registered supporters £25 to vote is undemocratic and unfair.
"Yet, despite the high cost, thousands of people have already signed up to ensure they are able to vote for Jeremy and an open, inclusive Labour Party."
At almost exactly the same time Saving Labour, the publicity-shy group set up to oust Corbyn, contacted its subscribers to say "we need you".
"Labour represents people like us. Encourage your friends and family to register if they care about our Party. We have only 24 hours to save it, so act now!
"We can save Labour, but Jeremy Corbyn must go for us make it happen. Together, we can do it. Share this link with your friends and family to save the Labour Party, protect democracy and bring new hope for the future. Stand up, be brave and be proud of the Party that represents you. Share this link with everyone you can in the next 24 hours!"
More follows shortly…
More from LabourList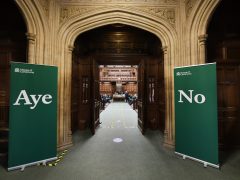 Comment
This piece was originally published on LabourList in March 2013 to mark the ten-year anniversary of the vote…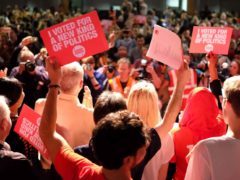 Comment
The public's verdict on Jeremy Hunt's Budget was simple and accurate: the rich will get richer and ordinary…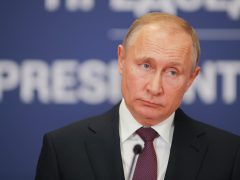 Daily email
On Friday, the International Criminal Court (ICC) issued a warrant for the arrest of Russian President Vladimir Putin.…