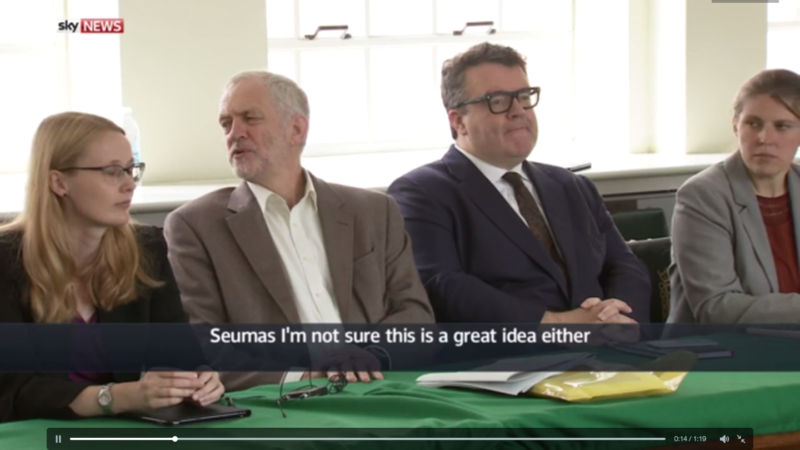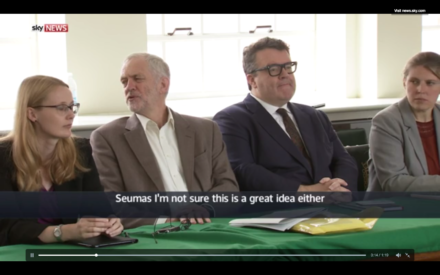 When Jeremy Corbyn was elected Leader of the Labour Party last year, while having some disagreements, I was keen on giving him time to prove himself, and I was hopeful.
Jeremy ran an extraordinarily effective leadership campaign, engaging thousands of those both in and outside the Party, helping grow our Party and movement. I had high hopes that we would see an effective political operation from the new Leaders office, and the forging of a clear path towards Number 10.
My hopes have emphatically not translated into reality. Jeremy and his office have failed to provide any sense of direction, strategy, narrative or organisation, and Prime Minister's Questions has been a litany of missed opportunities.
From Iain Duncan Smith's resignation to the refugee crisis (where it was Yvette Cooper and Jo Cox who most effectively held the government to account) to the referendum campaign, Jeremy has failed to give the British people the strong Labour voice they so desperately need, and deserve.
But for me the final straw was when Jeremy appeared on television just a few hours after the referendum result to glibly declare that the government should immediately invoke article 50. Did he have any idea at all what he was talking about? Did he realise the seismic significance of what he was saying? Did he understand that billions of pounds of investment and hundreds of thousands of jobs depend on the UK having access to the single market, and the complexities of balancing the imperative of our economic security with the electorate's clear and present concerns about immigration?
The decision about how and when to trigger article 50 will be the most important decision that any government has taken in a generation. It is vital that the trigger is only pulled when the government has a settled and coherent negotiating position that will secure the best possible deal for the millions of people that we were elected to represent. And that position MUST be ratified by Parliament.
But there stood Jeremy, bold as brass on College Green, calling for it to be triggered as if he was asking Islington Council to fix the street lights on his road.
Jeremy's article 50 declaration was the moment at which I realised just how out of touch with reality he is. There he was, not bothering to consult with anyone who might actually understand what is at stake, blithely throwing the national interest over his shoulder and walking away. The complacency, incompetence and arrogance of that moment was truly breath-taking.
The EU referendum has changed everything in British politics. The coming years will be dominated by the Brexit negotiations, and it is vital that the Labour Party has a leading voice at the negotiating table. In the past year Jeremy has shown that he cannot fulfill that role.
Jeremy has spent his career sat in rooms and at rallies where everyone agrees with him. But now more than ever what our party and country needs is a leader who is a persuader, not a protester. We need a leader who can sit around the table with those who disagree, both in Britain and Brussels, and come to a compromise that defends and extends Britain's national interest.
In short, the leader of the Opposition's job description has changed radically since 23 June, and Jeremy is simply not up to the task at hand. He is a protestor, not a persuader.
I am therefore proud to be amongst the many MPs who have nominated Angela Eagle for leader of the Labour Party.
Angela has the courage, focus, drive, agility, grasp of the issues and Labour values that are required to take on the daunting challenges that lie ahead.
In the past year I have served as Angela's parliamentary private secretary, and I have seen, up close and personal, how she excels in bringing people together, setting out a clear agenda, and delivering. That is the kind of leadership our movement needs.
Angela has been utterly relentless in her pursuit of Tory hypocrisy and incompetence. Just remember how she ran rings around George Osborne at PMQ's this and last year.
And, what's more, it is truly time for a woman. I have nominated three women for the leadership in the past year: Mary Creagh, Yvette Cooper and now Angela. Let's hope that it's third time lucky!
Angela will be more than a match for Theresa May, who now seems to be pitching herself as an Ed Miliband tribute act. Angela will apply her forensic intelligence to build a plan of attack that will expose May as the wolf in sheep's clothing that she truly is.
There are currently 35 Labour MPs with majorities of fewer than 1,000 votes, and a further 60 with majorities of less than 5,000. Almost all are in Tory/Labour marginal swing seats. As we go into this leadership campaign we must ask ourselves this simple question: do we honestly believe that if we were to go into a General Election with Jeremy Corbyn as our leader we would gain seats required to form a majority Labour government, or event hold onto those 95 seats?
I am not prepared to sit on my hands and watch the party that I love become an electoral and parliamentary irrelevance, and that is why I believe that we must elect a new leader.
We are entering a difficult and dangerous time for our Party, and for our country. Unless Jeremy and his team do the decent thing, or unless Angela emerges victorious from a leadership contest, then we risk Britain becoming a one-party-Tory-state.
The fate of our Party and our parliamentary democracy is in the balance, which is why Jeremy must go. While this past year may have started out with fine ambitions, the reality has been quite different.
I think that Jeremy himself put it best in that now-notorious clip of him with his newly appointed shadow cabinet:
"Seamus, this seems like a bad idea".
More from LabourList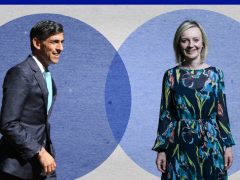 Comment
Rishi Sunak and Liz Truss have now gone head to head in six hustings with Tory members in…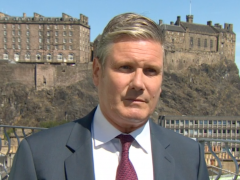 News
Keir Starmer has said that he will set out a "comprehensive set of proposals" to combat the cost-of-living…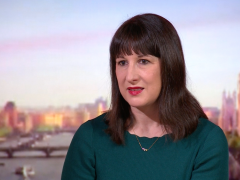 News
Rachel Reeves has urged the Tory leadership candidates to "stop playing to the gallery" and come up with…