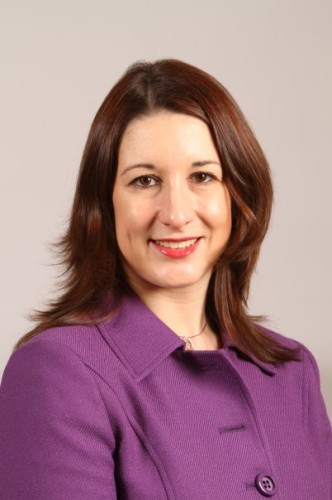 Asbestos remains a threat to thousands of children and teachers – even though the lethal risks it poses have been known for decades.
Up to 21,000 schools across the country could still contain asbestos.  The truth is that we do not fully know the full extent of the problem or the nature of the risks faced by staff and pupils.
There is also the uncertainty surrounding newly established free schools – some of which are housed in former office blocks and other redundant buildings – and whether those new schools contain asbestos.
That's why, in my new role as chair of the Asbestos in Schools (AiS) group, I will be pressing the new Education Secretary, Justine Greening, to do more to deal with the threat that a report from the all-party parliamentary group on occupational health and safety described as the "time-bomb in our schools"
I am only too aware of the terrible impact that asbestos can have on people's lives after the huge contamination at Armley in my constituency of Leeds West.
The J W Roberts textile factory closed in the 1950s, but continued to spread asbestos dust across the rooftops of nearby homes.
Hundreds of former employees at the factory, as well as local residents, died from asbestos-related illnesses.
The area was found to have the highest incidence in the country of mesothelioma – a cancer usually caused by exposure to asbestos.
My predecessor, Labour MP John Battle, fought for years to get justice for the victims.
Among the children who played in the asbestos dust in the school playground and the factory's loading bay was June Hancock.
June's mother died of mesothelioma and died in 1982. June was also diagnosed with the terrible disease in 1994 and took the parent company of JW Roberts to court and won a landmark victory against the firm in 1995 – two years before she died.
The June Hancock Mesothelioma Research Fund was set up in her name and has raised more than £1.5m towards research, as well as the diagnosis and care of sufferers.
But asbestos is not a historic problem.  Sue Stephens, a primary school teacher for 30 years, died a few weeks ago in June after she was exposed to asbestos in the classroom.
Sue asked her family to start a campaign so that every child's potential exposure to asbestos has to be disclosed to families.
More than 6,000 people have signed a petition created by Sue's campaigning daughter Lucie Stephens.
Sadly, Sue's heart-breaking case is not unique. Between 2003 and 2012, an estimated 224 teachers in England died of mesothelioma. Evidence submitted to MPs suggests the death rate for former pupils may be up to 300 a year.
We must do far more to protect children and teachers in our schools today and future generations in the classroom from the dangers of asbestos.
It's shocking that thousands of schools still contain asbestos, but parents, pupils and staff are completely unaware of it.
Unions, led by the GMB and teaching unions the NUT and NASUWT, have spearheaded the campaign to highlight the dangers.
But the Government has failed to do enough. It must now carry out a full audit of exactly where asbestos lurks in our schools and what risk it poses to children and staff.
Where asbestos is discovered to threaten the health of pupils and teachers, it should be removed immediately as a matter of urgency.
No one should have to face the dangers posed by these deadly fibres simply because they are going to work or school.
It's time for the Government to get a grip and act to end this needless risk to the health of thousands of teachers and children.
More from LabourList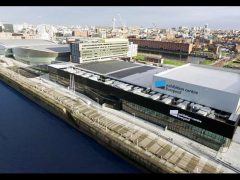 Uncategorized
Help us help you at conference Labour conference is just around the corner, and the LabourList team are…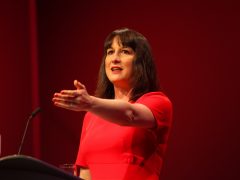 Comment
On August 25th, Colne Valley Constituency Labour Party agreed to send the following motion forward to national conference:…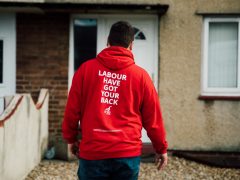 Comment
At a time when technology is transforming every aspect of our lives, politics turns out to be no…