The case of Lutfur Rahman and Tower Hamlets should never be allowed to happen again.
But it was an isolated incident and Lutfur is – despite Ken Livingstone and Christine Shawcroft's best endeavours – no longer mayor and has been replaced by the excellent John Biggs. However, recommendations by Sir Eric Pickles off the back of it are merely an effort to engineer panic and to use it to supress voter registration and turnout.
Both Tower Hamlets and the limited other instances of fraud which the self-styled corruption buster cites, occurred under Conservative government. Speaking to the Telegraph, he said that "state bodies need to do far more to stamp out corruption and restore public confidence" and, "Our nation has a proud heritage as the 'mother of Parliaments', yet the worrying and covert spread of electoral fraud and state of denial by some bodies threatens that good reputation. It is time to take action to take on the electoral crooks and defend Britain's free and fair elections."
Apart from the scanty evidence of fraud, who was the person responsible for these matters and bodies which, in his own words "need to do far more"? Why none-other than one Eric Pickles, during his five years as Secretary of State for Communities and Local Government. Did he take any measures to proactively prevent voter fraud during his time in office? Who else in the government allowed the situation to develop to such an extent that we must now "take on the electoral crooks and defend Britain's free and fair elections" and did nothing? He is either attempting to shirk his and the government's responsibility for their mess or exaggerating the problem.
His proposals to force voters to carry identification with them to the polling station is voter suppression pure and simple. It is right out of the playbook of the US Republican Party. Interestingly their attempts to hinder voting by poorer voters are being regularly struck down by the American Courts. It is a reactionary proposal which does not address voter fraud, but gives Sir Eric the opportunity to go on the airwaves and sound tough. Interestingly, he turned surprisingly mute when questioned about police investigation into possible Conservative Party electoral fraud.
The Tories have form when it comes to ill-thought and reactionary mechanisms which they believe will give them an advantage – like individual voter registration, which eventually had Cameron and senior Tories in a state of panic (as they realised they shot themselves in the foot) during the EU referendum (even though Pickles praises IVR in his report!).
The proposal puts an additional and unnecessary barrier for ordinary people keen to get out and vote. Surely we should be encouraging voters to participate in our democracy, not creating making it more difficult.
Sir Eric was not the only one to raise the issue of photo-ID last week. Across the pond, Donald Trump was peddling conspiracy theories, claiming that not requiring photo-ID in Philadelphia will enable voter fraud – and therefore his defeat. This despite a 2014 study carried out by Loyola University Law School professor Justin Levitt which found just 31 incidents of voter impersonation out of more than 1 billion ballots cast in a 14-year span. Facts don't get in the way of rhetoric for The Donald, who is now calling on his tin-foil hatted supporters to sign up as electoral observers to "Help Me Stop Crooked Hillary From Rigging This Election!"
Sir Eric, though far more nuanced in his public pronouncements than Trump, is essentially peddling a similar line. Both know that the issue of voter fraud is marginal, but are running it for short term political advantage.
John Spellar is Labour MP for Warley
More from LabourList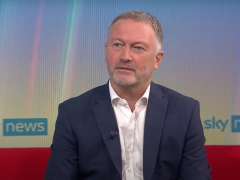 Video
Steve Reed has argued that Conservative leadership candidates Rishi Sunak and Liz Truss are "fighting like two rats…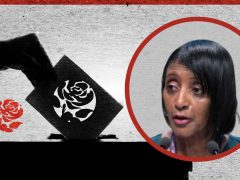 Comment
The last two years have not been the easiest time for anyone. For Black, Asian, and Minority Ethnic…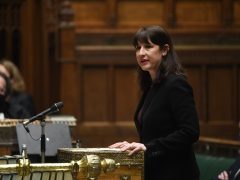 News
Labour has urged the government to close a "major tax loophole" in the windfall tax ahead of a…