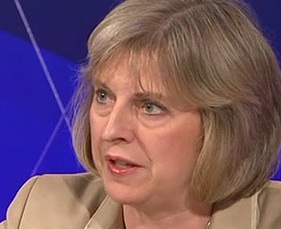 As August and the Prime Minister's walking holiday roll on, the problems piling up for Theresa May when she gets back just keep building.
First are our economic woes. Before Parliament broke for summer the Government announced they were dropping George Osborne's target of a budget surplus by 2020. Figures coming out this month have begun to explain why.
Last week we had news that Britain's trade deficit had grown by nearly £1bn in June alone. Then we had figures showing Britain's construction had contracted by 0.9 per cent in a single month. And just today the TUC published a report showing that years of stagnant wage growth have left more than one million of Britain's low income households struggling with household debt.
The weaknesses in our economy are just the foundation stone of the PM's problems.
Over the weekend this Government's utter failure to provide the homes people desperately need were exposed. We learnt that rather than spending billions building new council houses, taxpayers' money has been flowing into the coffers of private landlords.
Next we found out that George Osborne's much heralded Help to Buy ISA is in fact a sham. The master strategist maestro of Tory politics may have left the stage to play at being Rambo. But those families across the countries who will have paid into the ISA in good faith, believing that the money could be used for the deposit on their first home, only to find out, too late, that the money is only available on completion will not be impressed with jungle antics of the former Chancellor. As Zsa Zsa Gábor said "macho does not prove mucho".
To add insult not only was the scheme specifically marketed as helping towards a deposit, our research team at Labour head office uncovered that millions of pounds of taxpayers' money was spent on this misleading advertising. What a shambles.
There was more trouble yesterday when secret documents revealed official concern about the safety and staffing of the government's flagship "seven day NHS" pledge, with senior civil servants noting 13 major risks. Theresa May stood on the platform of the seven day NHS in the last election, and reappointed Jeremy Hunt as her Health Secretary when she became Prime Minister. Our doctors are already overstretched and under resourced. The NHS under the Tories remains in crisis. Theresa May simply can't implement a seven day NHS with an already over stretched five day team.  The proper funding and delivery of this pledge lie squarely at her door and so does responsibility to address these failures.
But May already has a record of dropping the pledges of the last Government. First the budget surplus target, then Michael Gove's problem-solving courts for offenders, now it seems she wants to backtrack on the devolution agenda set by Osborne, perhaps scrapping some of the directly elected mayors planned in the regions.
It's not just domestic policy at risk under the new regime. We have no plan for the Brexit negotiations – instead we have three Cabinet-level ministers, supposedly in charge, but squabbling over the office furniture. It will be British jobs, trade and investment put at risk.
Having been the first G7 country to enshrine our commitment to 0.7 per cent aid in law, Britain's entire International Development agenda is now at risk with a new Secretary of State, Priti Patel, who is deeply sceptical of aid and has previously openly called for the department to be scrapped. If the development sector wasn't worried enough, Priti then appointed a new special advisor who has previously said that hitting the 0.7 per cent target "is not something to celebrate, quite the opposite".
At a time of worsening humanitarian crises around the world, not only is it utterly negligent to put Britain's aid budget and agenda in such hands it represents a betrayal of all globally respected development work.
The Prime Minister might think she's got away with these things over a quiet amidst the warm summer weather and successful Olympics. But quite the opposite. Theresa May's government has seen a growing deficit, stagnant wage growth, runaway household debt, NHS in crisis, the first time buyer ISA sham, Brexit Ministers squabbling and the betrayal of international development. Labour won't let forget and neither will the British public.
Jonathan Ashworth MP is shadow Cabinet Minister Without Portfolio
More from LabourList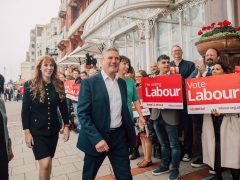 News
Keir Starmer's Labour Party is on track to secure a 56-seat majority in the House of Commons, exclusive…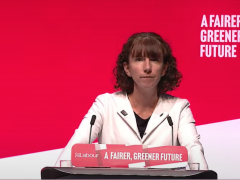 Comment
Below is the full text of the speech delivered to the Labour Party conference by party chair Anneliese…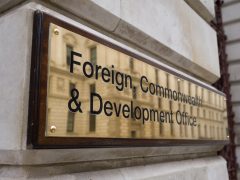 News
David Lammy will announce to Labour conference delegates a new "green dimension" to its foreign policy as he…