Dear Prime Minister,
Re: Mr Gerado Lopez Forjaca donation to the Conservative Party
It has come to light that earlier this year the Conservative Party received a large donation from the businessman, Mr Gerado Lopez Forjaca, otherwise known as Gerard Lopez. Mr Lopez is based in Luxembourg, which has a capital gains tax of 0%, and owns or controls many companies that featured in the Panama Papers.
I write to express concern that the Conservative Party accepting donations from an individual with clear links to tax havens could compromise the Conservative government's commitment to tackling tax avoidance and evasion and the existence of tax havens in British offshore territories.
Tax avoidance is an international issue that deprives countries across the world, including some of the very poorest, of their rightful tax income. Britain has a particular role to play as many of our offshore territories provide the financial secrecy that allow companies to evade tax and the world's most corrupt to hide the proceeds of illicit financial activities. The British Virgin Islands for example, where a number of Mr Lopez's companies are registered, was the place of registration of over half the corporate entities named in the Panama Papers.
You yourself have stressed the importance of cracking down on tax evasion and said that "tax is the price we pay for living in a civilised society", but we have yet however to see any evidence that this Government will make progress on the tax avoidance agenda.
Last week the Treasury published a list of the countries that have signed up to the automatic exchange of beneficial ownership information between governments. Despite countries that struggle with serious corruption, such as Nigeria and Afghanistan, being present on the list, some of Britain's own offshore territories were notably absent. It is crucial if we are to move forward in the fight against tax avoidance that the automatic exchange of information between governments is the bare minimum held to by all, with the end goal being fully public registers of beneficial ownership.
Can you to reassure us that that is your end goal and that progress will be made by your government towards that end?
I would also like to raise concerns about Mr Lopez's links to Russian banks which are subject to US and EU sanctions. Lopez is the Chairman and Chief Executive of the Nekton Group, which owns 50% of Rise Capital AB which has signed infrastructure investment deals with the Russian state worth billions of USD. Rise Capital also lists many banks, such as Vnesheconombank and Gazprombank and Sberbank as a "business partners", all three of which had sanctions imposed on them by the US and EU in 2014 in the wake of the Ukrainian crisis.  
Given the current diplomatic situation I am concerned about the propriety of a major donor to the Conservative Party having such connections to the Russian state. Can you confirm whether the
Conservative Party was aware of Mr Lopez's connections to the Russian state at the time the donation was accepted and, if aware, why they saw fit to accept the donation? Can you also confirm whether you have had any personal contact with Mr Lopez such as one to one or group meetings or at Conservative Party functions?
I look forward to receiving your response as soon as possible.
Yours sincerely
Jonathan Ashworth
Member of Parliament for Leicester South
More from LabourList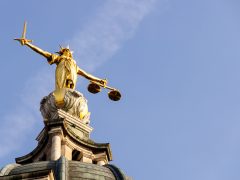 News
Labour has told the government that "rape victims cannot be left to wait decades for action" after official…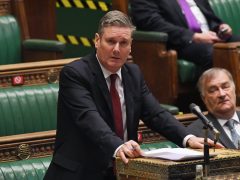 News
Keir Starmer is set to lose another of his closest aides as it has been confirmed that Chris…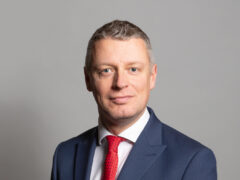 Comment
Extreme weather happening more often is an urgent sign that all is not well with our planet. We…