On Friday, after eight months of campaigning, Labour's hard-fought NEC elections will close. I launched my campaign by highlighting the cultural problems we face as a party and the steps we need to take to ensure everyone feels welcome and able to get involved. The past eight months have shown why that is so necessary.
I joined Labour because it's the party of equality. We have done great things in government to make our society more equal – and we will do so again. But in our party, if you are a woman, if you are Jewish or of any minority group, if you are disabled, if you are LGBT, it is too hard to get involved.
I spent three years on Labour's NEC trying to ensure the party practices what it preaches on equality. We made some progress. Sadly, it now feels like we're going backwards.
Online abuse towards women – from our own party members – has never been worse. It is specifically targeted at women because of their gender and threats are of a sexual nature. Women MPs, fearing their own safety, have had to demand action from the party leader. Women NEC members have been left in tears after meetings. Sexual harassment is a real and serious problem. To be frank, standing for election in the Labour party as a young woman has not been easy.
And, while women members are being driven away, shouted down and forced into silence, we wonder why more women don't join the Labour party.
I have been horrified to see the party I love descend into an arena for abuse. It is heart-breaking to see hard-working party activists be made to feel unwelcome in the party they love and have fought so hard for.
We cannot continue like this. The NEC must take swift action on bullying and harassment.
I spent my three years on the NEC calling for a comprehensive sexual harassment and bullying policy. I took a proposal to the NEC, which agreed there was a problem. That problem has only got worse, and we urgently need solutions.
Both leadership candidates have suggested having a designated member of staff for dealing with the harassment and intimidation of women members. This staff member – or third party organisation – should be fully trained and independent of influence from elsewhere in the party. This would allow them to perform their role without political pressures or bias and give people the confidence in the system that would make them feel better able to report issues. They should be given the resources they need, access to employment and volunteer legal advice, and access to the party leadership when they need it. Their name and number should be published on the website and easily available to party members who need to report an issue. They should be given the space to identify issues within our party and recommend further changes to the NEC to improve both our structures and culture.
This should come hand-in-hand with training for local party officers, organisers and elected representatives on how to manage complaints and ensure their local party has a welcoming culture.
There should be an independent review, too, by a third party organisation into how we improve our culture and structures going forward. This review should look at how we more effectively prevent harassment and intimidation, fulfil our duty of care to all members and create a comradely environment.
As I have said before, Labour needs to be brave about tackling these issues head-on. We are the party of equality and, as such, we must be serious about leading the way when it comes to the equal treatment of women, and wider inclusivity.
We will find out the NEC results early next week. Whether I get elected or not, I will not stop fighting for a fairer Labour party, free from harassment and intimidation, where everyone can get involved.
Bex Bailey, NEC candidate and former NEC Youth Rep
More from LabourList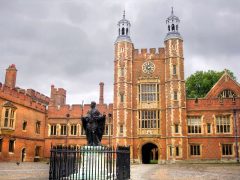 Daily email
No turn? Good morning. The i reported last night that Labour would ditch plans to remove charitable status from…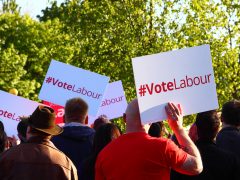 News
This year's Labour Party conference in Liverpool is one of the most hotly anticipated yet under Keir Starmer's…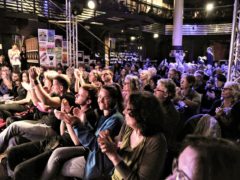 Comment
The rollback of Labour Party democracy continued this week with activists and unions now blocked from using conference…