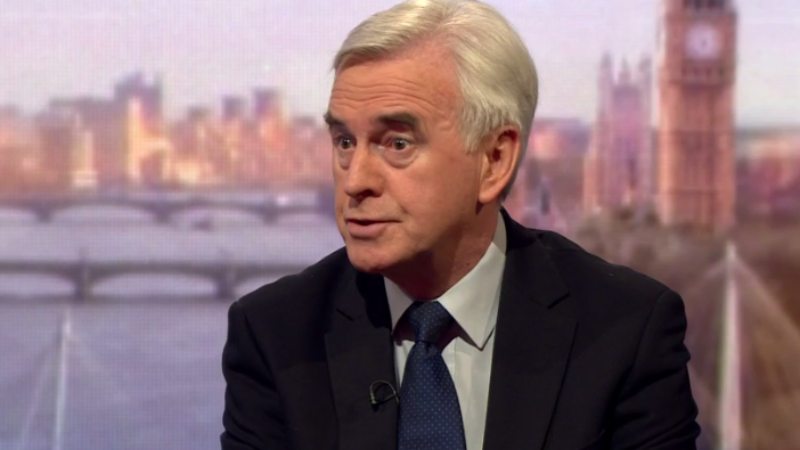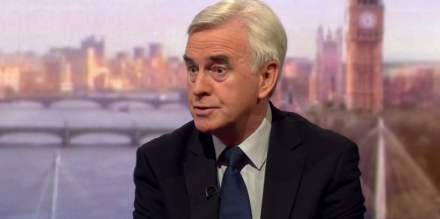 John McDonnell has demanded action from new chancellor Philip Hammond as new research showed Britain's growth forecast had plunged.
The UK has a 50/50 chance of slipping into recession in the next 18 months, the National Institute of Economic and Social Research said.
It also said the UK stands to lose 320,000 jobs and could see inflation rise above three per cent. The report also claimed growth would slow to 0.2 per cent this quarter and would stagnate for the rest of the year.
McDonnell condemned the Conservatives "woeful lack of planning" for leaving the EU, which is causing huge uncertainty for businesses and workers concerned about the future of the economy.
The shadow Chancellor said the Government could not continue with previous chancellor George Osborne's planned cuts until the Autumn statement, which would be the next chance to reverse them.
"The economic outlook for the UK is uncertain, and it's time the Chancellor stepped up and told us what he is planning to do."
"The Government's woeful lack of planning for the impact of the EU referendum result has only added to the uncertainty employees and employers are feeling today. Many people are understandably anxious – fearing for their jobs and worried about the future of the economy.
"It's imperative that Philip Hammond tells us what he is planning to do about it. We can't afford to be stuck with Osborne's planned cuts to investment until the autumn statement.
"We must rebalance our economy and support our key industries with an industrial strategy that can provide the good secure jobs that we so desperately need.
"Labour have pledged to invest in our economy – with priority investment in those communities that have been economically neglected for years."
McDonnell has previously demanded the Government u-turn on its planned cuts to investment following George Osborne's concession they would be unlikely to reach a budget surplus by 2020 due to Brexit. He said the country was being "placed on hold" by the uncertainty around the UK's economic future.
More from LabourList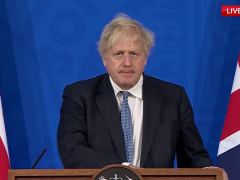 News
Three in five people feel that Boris Johnson should resign following the publication of findings relating to the…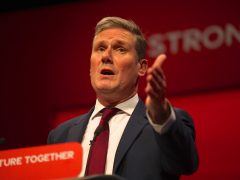 Comment
Below is the full text of the speech delivered by Keir Starmer in response to a statement from…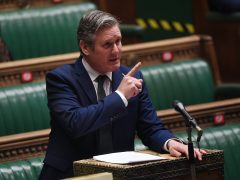 News
Keir Starmer has told Boris Johnson that "the game is up" and urged Conservative backbenchers to remove the…