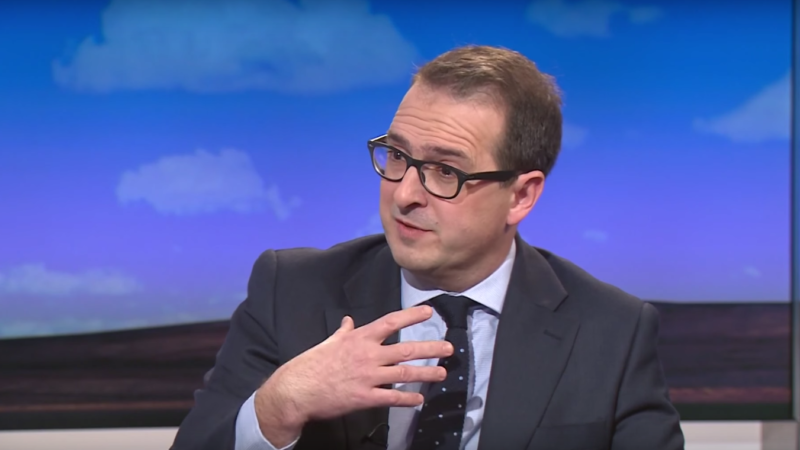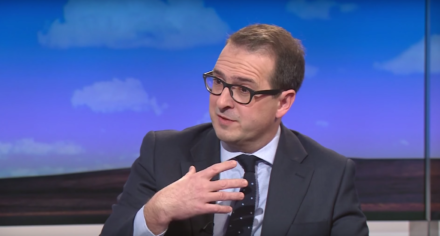 Owen Smith today said he wants to make workplace rights in Britain "the envy of the world", as he reveals a workers' manifesto that aims to strengthen collective bargaining.
The document, revealed at a round table meeting with trade unionists this morning, includes 25 pledges to improve worker rights, which Smith hopes will "take Britain from the shameful position of having some of the worst workplace protections in Europe". In it he promises to restore full collective bargaining in the public sector, and strengthen union recognition in workplaces.
Some trade unions are currently consulting their members about who they should give their support to in the leadership contest, and Smith has a big task ahead of him if he hopes to secure their backing. Jeremy Corbyn won the support of all major unions in last year's contest, and 58 per cent of affiliated trade unionists voted for him in the final ballot.
Smith has accused Corbyn of relying on slogans and criticised him for failing to put forward new policy in the ten months since he became party leader, and this is not the first policy-heavy announcement from the leadership challenger.
"At the core of my radical vision for Labour's future is a commitment to making tackling inequality the focus of everything our party does," Smith said.
"This simply can't be achieved without fairness in the workplace and to make this a reality we need nothing short of a revolution in workers' rights. Delivering that requires more than just rhetoric, it needs a credible plan.
"That is why today I am setting out a Manifesto for Fairness at Work which includes radical, yet deliverable proposals to empower workers and trade unions. Giving working people a voice, strengthening collective bargaining, tackling exploitation and delivering greater equality.
"These measures are part of my plan to take Britain from the shameful position of having some of the worst workplace protections in Europe, to having workers' rights that are the envy of the world."
You can see Owen Smith's 25 workplace fairness pledges here:
Strengthen collective bargaining.
Introduce Modern Wages Councils to cover 9 million workers in Hospitality, Retail and Social Care.
Provide a legal framework for voluntary sectoral collective bargaining in other sectors with universally applicable wage rates.
Restore full collective bargaining and end pay freezes in the public sector. National pay bargaining to continue in Health, Local government and Education and to be restored in the Civil Service – with Pay Review board decisions to be respected.
Improve collective Trade Union rights 
Strengthen union recognition rights to provide for recognition where majority support is clear.
Provide mandatory access arrangements to workplaces for trade unions where requested by workers.
Amend law to remove unfair obstacles to industrial action, unfair time limits, and opportunities to use injunctions to obstruct democratic votes. Ensure law complies with International Labour Organisation standards.
End use of sweetheart unions to avoid recognition.
Modernise balloting with e-balloting to increase participation.
Repeal the Trade Union Act 2016 immediately on taking office.
Equality
New Equal Pay legislation to close the gender pay gap.
Simplify the enforcement of equality law and abolish fees for Employment Tribunals.
Reintroduce discrimination questionnaires and employment rights from day one to protect workers with protected characteristics including pregnant women, older and young workers and disabled workers.
Require publication of race equality plans for companies over a certain size.
Improve individual rights for working people
Employment rights from day one
Enhance definition of "worker" in employment law, to outlaw bogus self-employment, strengthen rights and address agency labour issues.
Outlaw exclusively foreign recruitment
Require all workers to receive a statement of rights, pay, hours, living wage and average wage
Outlaw Zero-hours contracts
Compensation for cancelled shifts.
Restore access to justice for workers by abolishing fees for Employment Tribunals.
Strengthen enforcement of National Living Wage.
Strengthen enforcement of Health and Safety legislation, including restoring civil liability for breach of regulations and restore health and safety protection for self employed workers.
Ensure a voice for people at work 
Worker representation on all Remuneration Committees.
Information and Consultation rules to apply to companies of 50 employees.
With the potential demise of European Works council in larger companies, we will, if necessary, introduce Works Councils with similar powers and composition (including trade union reps where present) to all companies with over 500 employees.
More from LabourList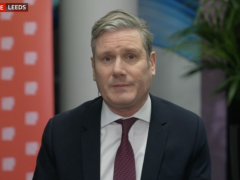 Video
Keir Starmer has said that NHS workers find the claims made by Matt Hancock in an excerpt of…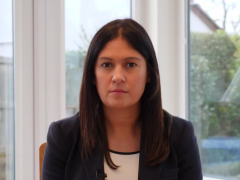 News
Lisa Nandy has described the House of Lords as "unelected and unaccountable to the public" and argued that…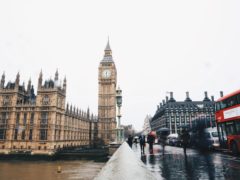 Daily email
Keir Starmer will unveil a report on constitutional reform this morning. Commissioned in 2020 and led by former Prime Minister Gordon Brown,…