Labour's selection battle for the inaugural West Midlands Metro Mayor ends tomorrow. We should know the results by Monday, giving the candidate nine months to campaign ahead of the election next May. The mayor will represent the largest number of people in the country after the London Mayor, as well as an economy worth £80 billion.
If this is the first you're hearing of this race, you're not alone. The selection has almost never been reported on in the national press. Moreover, it has barely made the news in the West Midlands Combined Authority itself, which is made up of: Birmingham, Coventry, Dudley, Sandwell, Solihull, Walsall, and Wolverhampton.
Meanwhile, the selections in Manchester and Liverpool have received consistent national attention, despite their smaller electorates. This is largely due to the high-profile shadow cabinet (and former shadow cabinet) MPs running in those races.
Based on the results of this year's Police and Crime Commissioner elections, the Manchester, Liverpool, and West Midlands city regions, amongst others, are all expected to elect a Labour mayor in May. For that reason alone, we should be keeping an eye on all these selection battles, as it's most likely the mayors will be decided within a week.
Labour's NEC compiled a longlist for the West Midlands of five candidates, from which they shortlisted two, eliminating the only two women and the only two BAME candidates. This left us with two white men, something one West Midlands CLP queried, asking the NEC and General Secretary for a new shortlist. They received no response.
The two candidates are Siôn Simon and Steve Bedser. Siôn is currently an MEP for the West Midlands, but was also an MP in Birmingham up until 2010 when he stepped down to campaign for more regional devolution. Steve has been a councillor twice for Birmingham City Council, representing different wards each time.
Elected to Parliament in 2001, Siôn sat on the Treasury and Public Accounts Committees, was Parliamentary Private Secretary to the Trade Minister, and chaired Labour's manifesto group on law and order. Later on, he was a Minister for Further Education and, later, for Creative Industries under Gordon Brown.
Birmingham City Council is the largest local authority in Europe. As the council's cabinet member for health and social care, Steve was responsible for a budget of nearly £500 million: one of the biggest portfolios in British local government. He has also worked in all seven constituent regions within the West Midlands Combined Authority.
Both have a great wealth of experience in a surprisingly wide variety of sectors, but the West Midlands Metro Mayor will have two chief responsibilities (at first): transport and housing.
The region doesn't have anything close to an integrated transport system. A variety of different companies run the buses, trams, and trains, which means, for example, a ticket bought on a bus is rarely valid on a train or tram, and sometimes isn't valid on certain other buses. These transport links compete with each other and, as a result, don't compliment each other by linking up and connecting services. The Metro Mayor should have the power to change this through acquisition of the various companies to create a unified system that works.
Both candidates have ambitious plans for this by reinvesting profits into infrastructure. Steve has talked about expanding the Swift card, which is basically an improved Oyster card, and has been introduced for buses, but take up is low and it doesn't work on all services. Still, in a region where you have to have exact change ready for the bus, it's a massive step up.
Siôn has criticised the low transport investment in Birmingham: currently around £260 per head, in contrast to £2,600 per head in London. He suggests leapfrogging Oyster technology, as it is being phased out in many areas, and instead build for the future: where contactless cards and smartphone apps take the place of travel cards. He also wants to create a 24-hour transport system.
Either way, this would radically improve the region: buses alone would be able to run twice as quickly, as they wouldn't have to stop while each passenger paid the exact fare. This would reduce journey times and pollution on the roads.
The housing crisis is a national problem, but metro mayors may be able to offer regional solutions. Steve has a costed plan to build 10,000 council houses in five years. Siôn pledged to build 3,000 affordable homes a year, which may include a mixture of council and private properties.
Having seen them both debate at a recent hustings event, I didn't feel there was any major policy difference between them. In fact, I thought they would work quite well together.
What separates them is style and support.
Siôn, the more passionate character, has the backing of 5 out of the 7 West Midlands Combined Authority council leaders, 15 out of the 28 CLPs in the region, and the three biggest trade unions: Unite, GMB, and UNISON. The Co-operative Party has also endorsed him. And he is a close ally of Tom Watson.
As far as I can tell, Steve, who I found to be quite reserved, has the lone backing of his home CLP. However, support is a two-way street. Two weeks ago Steve tweeted a statement in support of Corbyn. He said this was conditional on Corbyn mending the party and providing strong leadership over the next twelve months. Siôn has yet to support Corbyn or Smith publicly.
The question is: will a last-minute endorsement of Corbyn be enough for Steve to overcome Siôn's considerable campaign machine? The selectorate is made up of Labour Party members who joined before July 19 last year, which would make them predominately Corbynite.
If I had to place money on it, I'd still bet on Siôn.
More from LabourList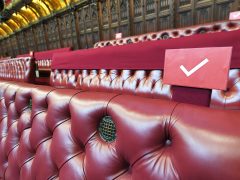 Daily email
MPs had a late one in the Commons last night debating the government's minimum service levels bill. Despite…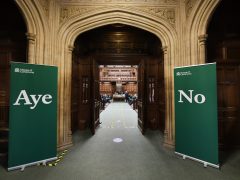 News
The government's minimum service levels bill has passed its third reading unamended, with MPs voting in favour of…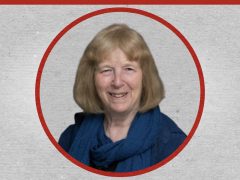 Comment
Labour's ruling national executive committee (NEC) met in the party's new headquarters at 160 Blackfriars Road, further from…