This is one of a series of articles to mark Shared Economy, Shared Power, the Co-operative Party annual conference which runs from Friday 9 September to Sunday 11 September in Cardiff.
Councillors know all too well the hard choices that are being faced by families that may lead them to the extortionate costs of payday lenders, or worse, illegal loan sharks. That's why local authorities are the best-placed partners to support local residents to access fair and affordable financial services.
Credit unions – financial co-operatives, which are owned and governed by local residents and which have their interest rates capped at a maximum of 42.6 per cent – have widely been recognised as an alternative. But although membership has doubled over the past decade, with a wider range of services available than ever before, it's clear that even more needs to be done to make credit unions more widely known and accessible.
At the Co-operative Party's annual conference in Cardiff this weekend, the party and the Association of British Credit Unions (ABCUL) have launched a guide showing how local councils can work with and support their local credit union. It includes the best practice from England, Scotland and Wales including the work with our own credit union – Cardiff and Vale.
In Cardiff we are proud of our historical and strong links with Cardiff & Vale Credit Union. This has seen it grow from a payroll service to former county council staff in the 1990s to one thawt today serves 4,000 local people who work for over 30 employers including local NHS, housing and transport companies.
It's a win-win for our council and credit union. For the credit union, payroll-giving is an effective way to approach a lot of people in an area. For the council, it assists with our duty to promote financial inclusion and ensure support is there for low income families. The credit union is based in our central library and advice hub and regularly visits staff rooms and canteens. We have also taken the step of putting up a warning page about affordable lending that appears when a member of the public tries to access a payday loan site from a public council computer.
Alongside our work in Cardiff, the guide also includes other examples of local authorities and credit unions working together, including-
Lanarkshire credit union, which, through its Savvy Savers scheme, is working across 85 local schools to set up pupil-run credit union branches and encourage financial literacy and saving.
North and South Ayrshire councils, which are working with the local credit union and landlords to help residents adapt to paying rent under universal credit.
North London credit union, which supports local entrepreneurs and small start-ups with specially targeted loans, as well as the only Sharia-compliant start-up loans that are available nationwide.
With the proliferation of expensive payday lenders on the high street, changes to tax credits and the introduction of universal credit, the trap of unsustainable debt is a real threat to many of our local residents. But councils and credit unions can work together to extend their scope, shield our communities as much as possible from the negative impacts of welfare reform and work with the next generation of young savers to encourage positive habits – following the example set by credit unions and Labour & Co-op councillors across the country.
Supporting our credit unions provides a viable alternative in the marketplace – and it is one that follows our co-operative values of putting members and residents first.
Phil Bale is leader of Cardiff city council.
More from LabourList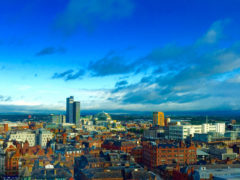 Comment
Demand for cycling and active travel is booming across the UK. A trend that developed during the pandemic…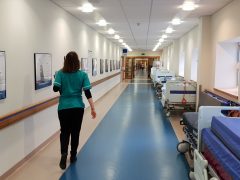 Comment
As a nation, we're getting sick in all kinds of ways. Life expectancy gains have stalled, people are…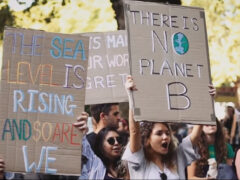 Comment
A few weeks ago, as local election results poured in, Keir Starmer claimed that "we are on course…