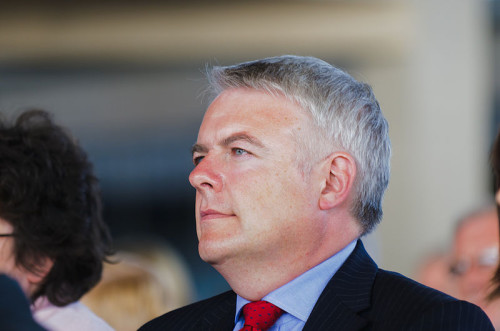 This is the full text of the speech by Carwyn Jones, Welsh Labour Leader and First Minister, at Labour Conference today.
Conference,
I'd like to begin by offering my congratulations to Jeremy on his win.  Jeremy you have shown both dignity and determination in recent weeks, and I look forward to working with you now to rebuild Labour into a winning machine.
Commiserations to my friend, Owen Smith, who fought a campaign the only way he knows how, with tenacity and good humour.
I want to say a big thank you to Paul Flynn who has recently found himself doing about half a dozen jobs, none more important than Shadow Secretary of State for Wales as the current Wales Bill passes through Parliament.
It is always great to be in Liverpool, a city with such strong Labour heritage and deep Welsh links.
Merseyside was, at one time, home to a thriving Welsh speaking community and held the Eisteddfod on no fewer than three occasions. It was in Birkenhead that one of our finest poets, Hedd Wyn, famously won the Bardic chair just six weeks after being killed in action in World War One.
In the 19th Century one in ten people living here were of Welsh origin. The cultural, sporting, economic and social links with the North of Wales have always been incredibly close.
And today of course you can stand on the South Parade in West Kirby looking south, and you can see what a truly great football nation looks like.
It isn't just on the football pitch where we are moving forward.
With the promise of a devolution package coming to the North West, Welsh Labour stands ready to work with leaders in the region to build on the links that already exist, and to co-operate and innovate our way to stronger growth and better opportunities for our communities.
On Tuesday this week I launched the Welsh Labour Programme for Government.
I was able to do that because in May of this year, Welsh Labour won the Assembly election.
We out-performed expectations – we defied the prediction that this would be a change election in Wales – and in every single Labour-Tory marginal, Labour came out on top.
That includes seats like Gower and Vale of Clwyd that went Tory only last year.  Bell-weather seats like Cardiff North and Vale of Glamorgan, both of whom now have a Tory MP, but a Labour AM and a Labour council.
Conference we need to constantly remind ourselves what Labour being in Government actually means. That is our historic mission – that is the journey that Hardie started and every Labour leader since must try and advance.
How was it that Bevan finished his great quote "the Language of priorities is the religion of socialism"? It was with these words: "only by the possession of power can you get the priorities correct."
Our manifesto was based on a simple premise – that at every step in a person's life when they needed most support, those would be Labour priority areas for investment over the next five years.
So, for our schools an additional £100million to improve standards.
For those looking to get into good quality work, 100,000 all-age, quality apprenticeships.
For working parents – 30 hours free childcare, crucially for 48 weeks of the year, reflecting the reality of family pressures.
For businesses, we are developing a new, permanent rate relief scheme to give them stability and the support they need to thrive and take more people on
If you fall ill, there's a New Treatment Fund coming in that means patients with any life threatening diseases can access new medicines and treatments.
For the elderly, a doubling of the capital limit for those who need to go into care. They worked hard for that money, they should get to keep more of it.
We're going to equip our country for the future. Digital skills now being embedded in the classroom; a new Welsh Development Bank and a new way of supporting creative industry.
We have said we are going to honour our manifesto commitments even despite the uncertainty caused by Brexit.
If that vote taught us anything, it is that people won't stand for it when they feel disconnected from their politics and politicians. In May we won in Wales because we could show promises kept and a coherent vision for the future.
My priorities have been very clear in the wake of the referendum – we must retain unfettered access to the single market, anything else would be a massive barrier for trade in Wales. I believe that each of the four parliaments in the UK should vote to ratify any final deal, to ensure we progress as one and to show that our concerns have been acted upon.
Wales was promised it wouldn't lose a penny of regional aid funding as a result of Brexit, and we make no apology for holding the Brexiteers to account on that score.
On the question of free movement, we simply cannot ignore the message we heard on so many doorsteps, this is a very real concern for working class communities. We must develop a response that is fair, proportionate and which speaks to our values as an internationalist party.
But, more than anything the challenge for me, for Sadiq and for council leaders across the country is to keep delivering on what we promise. That's the way we win people back; remind them that with power Labour can act on their priorities.
Because we have a Welsh Labour government we don't have to just campaign against the Trade Union Act – we are going to legislate to repeal crucial sections of that unfair law.
We're going to go further still – by working with our trades union colleagues, we'll also bring forward proposals to prevent the use of agency workers to undermine strike action in the public sector.
We didn't arrive at these key promises through a few focus groups, or internal meetings. No, we went out to the country after the May 2015 defeat and talked to people about what we could do better, what we were getting wrong, about their hopes and fears and we started a long journey back.
And I've been very clear about that – no matter how good the result was in the Assembly, for us in Welsh Labour it was a starting point on a fresh journey – not an end in itself. We need to lift our share of the vote, and we need to lift the sights of this Party back to what matters.
Conference, when we launched our programme for government, both the CBI and TUC could see how we had reflected their priorities.
We are not playing a zero sum game in Wales between capital and communities. Massive infrastructure investment will get Wales moving, it will boost our economy and it will bring better jobs closer to home for Welsh communities.
Unemployment today in Wales totals 4.1 per cent – that's a full percentage point lower than the UK average. It is lower than Scotland, lower than London.
Wales has never bounced back quicker from a recession, and why?
Because in the 1980s and the 1930s – Wales did not have a devolved Welsh Labour Government fighting for our interests.
We know this isn't the whole picture – we don't just want jobs, we want better jobs. And as Yvette Cooper has written about so passionately and persuasively, it is down to Labour to recognize the changing patterns of work, the challenges and opportunities of new technologies, and the insecurity that stalks too many working lives.
These are lessons not lost on us in Wales, and the Welsh Government will shortly begin a deep and thorough investigation into the changing nature of work to make sure we keep pace with the new challenges.
Better schooling, better standards, better skills – these don't lead to just to better economy, they lead to a better country. A better future.
And because we believe that the future belongs to all our children, not just the lucky ones in better off areas, tomorrow the Welsh Labour Government will launch a new universal child health programme to ensure every child gets excellent, consistent health services across Wales.
At the heart of that new approach will be better access to preventative and early intervention measures such as screening and development checks. A new front in our battle to end health inequality in Wales.
Conference, to deliver more of these kinds of changes, the country needs Labour to get back on our feet – now more than ever.
And a starting point for us must be to regain our dignity in the way we speak to one another and the way we speak to the world.
It wasn't that long ago that the Party's priority was anti-poverty policies, but now we're commissioning reports on anti-Semitism in our own Party. How has that happened?
We have no hope of creating an open, tolerant country if we cannot first do the same for our own Party. If we really want to shape what post-Brexit Britain looks like, we have to start treating one another with respect.
I started my speech today talking about one of our great poet's Hedd Wyn.
He started his most famous poem on the great war with these words "Gwae fi fy myw mewn oes mor ddreng" – "Bitter to live in times like these".
None of us want to live through any more bitter days for the Labour Party. The only threat we should present is to the Conservative Government.
This country needs the Labour Party, but we don't have a God-given right to exist. It is time for us to focus on the things that really matter, and as Bevan said, only the successful pursuit of power can truly give you that focus.
More from LabourList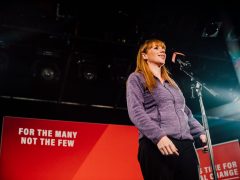 News
Labour's deputy leader Angela Rayner has launched a series of councillor training sessions with the aim of boosting…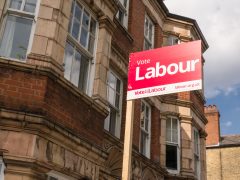 News
Submissions closed at 5pm today for those wanting to respond to the call for evidence put out by…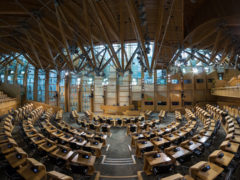 News
Scottish Labour has confirmed that it will be seeking support from other parties and tabling a motion of…