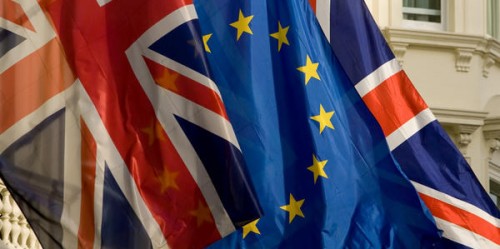 After weeks of listening to the Prime Minister declare "Brexit means Brexit", I took my seat on the front bench for Monday's statement by the new Brexit Minister David Davis hopeful that he would flesh out this meaningless platitude.  His opening words gave cause for hope: "Naturally, people will want to know what Brexit will mean" said Davis to an expectant Chamber…. "Simply, it means leaving the European Union".
Brilliant.  I'm glad we've got that one cleared up.  Sadly, this set the tone for a statement that added little to what we already know and left me with more questions than answers.  
I wanted to find out on Monday how the Government intends to bring our country back together after the divisive referendum campaign, stand up for the rights of EU citizens currently living here, protect our economy through what even the Prime Minister has described as "difficult times ahead" and reassure the international businesses that employ hundreds of thousands of UK workers.   
But David Davis' statement lacked any detail.  We already knew that the Tory Government had no plan in advance of the referendum and irresponsibly led our country into a vote that will have a huge impact for generations with no preparation, no contingency plan and no clue what it would cost.  Two-and-a-half months on it seems that very little has changed.  
This week, President Obama has reiterated his pre-referendum stance that the UK will not get any preferential treatment in negotiating a bilateral trade deal while the Australian minister has made clear a trade deal won't be for years and not until after the UK has left the EU – something the Prime Minister failed to mention in her eager trumpeting of "initial talks".  The Japanese government has spoken out in detail on the impact of leaving the single market.  It's understandable they're worried by the Government's silence as Japanese firms employ about 140,000 workers in the UK, with carmakers Honda, Nissan and Toyota, manufacturing corporation Hitachi and Nomura Bank all having large UK bases.  
Universities are also reporting concerns, with stories of British scientists being asked to leave EU-funded projects and serious fears over UK Russell Group universities' access to future EU funding programmes.  British researchers currently receive about £1 billion a year from EU funding programmes such as Horizon 2020.  
The Chancellor has provided assurances that the UK Government will match funding until 2020 in some areas, such as agricultural subsidies, but stayed silent on many other important areas.  
The last thing business, workers and academics want is uncertainty yet that's exactly what they face for as long as the Government fails to outline its position.  As other countries set out their thoughts on Brexit, our Government feels to be on the back foot.  
Instead, we keep hearing what isn't going to happen – no points based immigration system, no extra money for the NHS, no cuts to VAT on domestic fuel bills.  When will we find out what will?  
What should I tell the distraught 40-year-old Swedish mother of two who has come to my surgery: she has lived here for 23 years, her partner and children are British, she owns a successful business employing local people and paying tax straight into the treasury.
The Government could confirm right now that EU citizens currently living here will be able to stay.  Yet on Monday David Davis again refused to do so.  The Office for National Statistics has estimated that EU migrants make a £2.5bn net contribution to the UK economy every single year.  It's unacceptable to use these people as bargaining chips in the government's negotiations – placing a question mark over their rights potentially for many months or years to come.      
I fear this silence creates a vacuum that gives confidence to those with far-right racist, anti-immigrant views.  It was a deeply unpleasant and in many cases openly racist referendum campaign and we've seen an appalling rise in reported race-hate incidents post-referendum. Scaremongering about immigrants, standing in front of posters declaring "breaking point" and failing to confirm that the people who have made their home here are still welcome, creates a climate that allows racists to set out their own vision of what Brexit means. If you leave a blank page people will fill it.  The Government must put an end to this uncertainty now.    
The vast majority of my constituents voted to remain in the EU and share my sorrow and disappointment at the outcome. The Prime Minister's decision to put chief Brexiteers Boris Johnson, David Davis and Liam Fox at the helm of negotiations has not helped to reassure the 48 per cent that our voices will be heard in the months ahead.  
Instead, I fear the Government is acting as if we've already left: deciding not to take up our scheduled presidency of the EU Council next year despite the fact that the EU will be taking action in important areas for UK interests, from migration policy to banking union.  We haven't even invoked Article 50 yet so why are we stepping back?  Why has the UK commissioner resigned and why does the UK now not have a commissioner? It is an abdication of responsibility when the successful future of Europe, whatever our place in it, should still be something that matters to us all. What of the progress on human rights which Europe has made in recent years – how do we continue to play our part in this?    
I did at least hold out some hope that David Davis' reputation as a champion of Parliamentary democracy would mean he'd recognise the need for Parliament to have a say on this issue of such importance. Yet on Monday he refused to commit even to a Parliamentary vote, never mind an opportunity for the public to have their say on the detail of any deal.  That is completely unacceptable.  With the specifics of the UK's future relationship with the EU still unknown, a constitutional change of such magnitude should not be put in motion without the approval of the public via their elected representatives.   
In this mess of uncertainty, my priority is to represent my constituents and push for a progressive and positive relationship with the EU. I believe in internationalism and my Labour Party membership card speaks proudly of Labour's belief that "by the strength of our common endeavour we achieve more together than we do alone". Brexit does not and will not mean the end of these values and principles I hold so dear.   
I am secretary and co-founder of a new All-Party Parliamentary Group on UK-EU relations which was officially constituted yesterday. We will be scrutinising Brexit negotiations and pushing for a progressive relationship with our European neighbours.  I'll be holding a meeting in the constituency shortly to update the many local residents who have told me they want to be involved in future discussions.
Brexit must not become an excuse for the Tories to dismantle years of achievements and start a race to the bottom on environmental legislation, protections for workers and consumers.  I will fight to protect the rights that guarantee minimum standards for workers in the EU, including paid leave, maternity rights and equal rights for part-time and full-time employees and stand up for the benefits and investment that the EU currently provides.  
Catherine West is MP for Hornsey and Wood Green and secretary and co-founder of the All-Party Parliamentary Group on UK-EU relations which was launched this week.
More from LabourList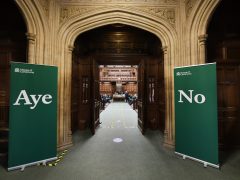 Comment
This piece was originally published on LabourList in March 2013 to mark the ten-year anniversary of the vote…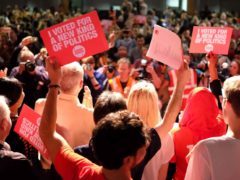 Comment
The public's verdict on Jeremy Hunt's Budget was simple and accurate: the rich will get richer and ordinary…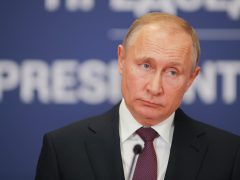 Daily email
On Friday, the International Criminal Court (ICC) issued a warrant for the arrest of Russian President Vladimir Putin.…