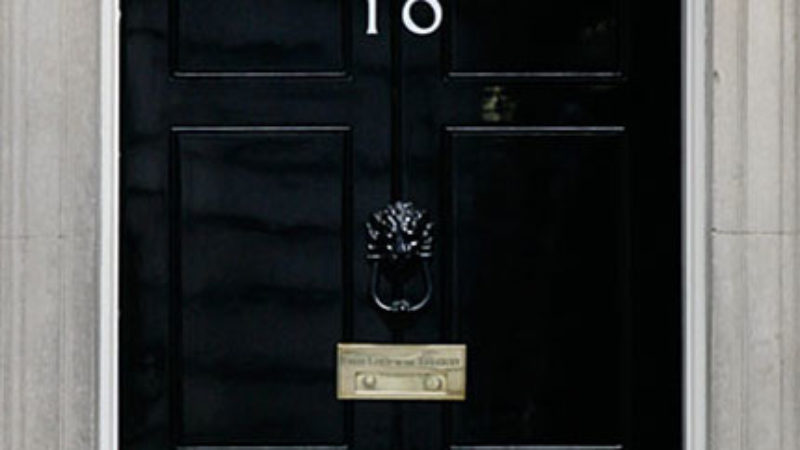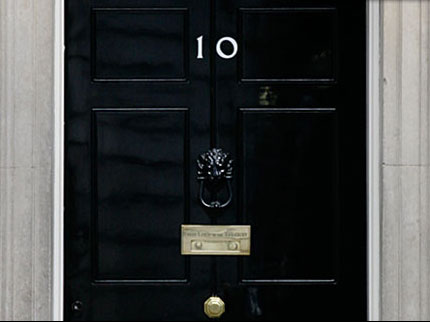 Labour has slipped back on a host of key campaigning issues ranging from the economy to the NHS since the general election, new Survation/LabourList polling reveals today.
The Opposition has lost ground on eight out of nine major topics since May 2015 – but the Conservatives have also been hit or remained flat on several areas, including immigration, on which they focussed during the general election.
The polling underlines the scale of the challenge facing a re-elected Jeremy Corbyn – the double whammy of a 10-point lead for the Tories and potential boundary changes mean that Labour can expect its worst electoral showing since it recovered from Ramsay MacDonald split in 1935.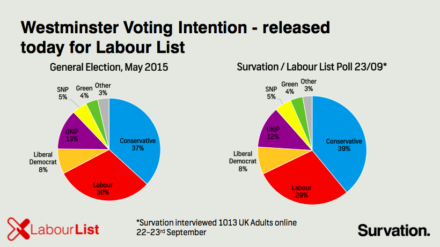 There also signs of concern, however, for the Tories, who are either flat or falling back on core concerns such as social security, the cost of living, and immigration, which was the subject of one of David Cameron's failed pre-election pledges.
The survey was carried out ahead of a LabourList and Survation event at party conference this morning and puts the Conservatives on 39 per cent, with Labour trailing on 29 per cent. UKIP is on 12 per cent, and the Lib Dems are on eight per cent – with neither party seeing a significant change from their standing in 2015.
Labour would see a similarly low share of the vote to 2010 – but it is the proposed boundary changes that reduce the number of MPs from 650 to 600 that would decimate the party.
On the 2015 vote shares, Labour could expect to win just 205 seats in the new-size Parliament. With the prospect of polling under 30 per cent, that would drop to just 189 seats.
The last time Labour won fewer than 200 seats was 1935, when the party was fighting back from a split led by Ramsay MacDonald and the ill-fated leadership of George Lansbury, securing just 154 MPs. The 31.5 per cent of seats is even lower than the 32.2 per cent of seats Labour won in 1983, when it had a challenge from the newly-split SDP to fight off.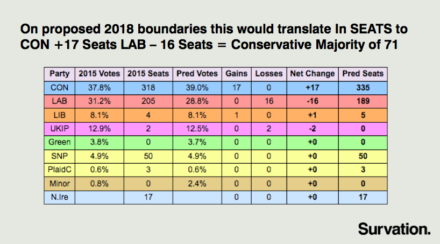 However, analysts from Survation say that it would be wrong to confuse a polling lead for the Tories with confidence in the Government.
You can see the full tables here.
More from LabourList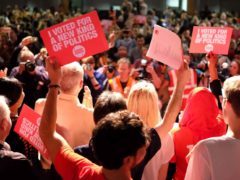 News
Momentum, the grassroots organisation that was born out of Jeremy Corbyn's 2015 leadership campaign, has launched an all-member…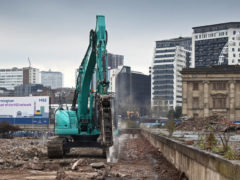 Comment
Doom-mongers and NIMBYs are out in force. Our poor excuse for a Prime Minister, Boris 'piffle' Johnson, has…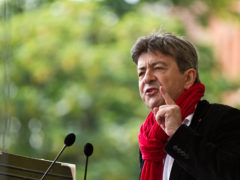 Comment
A recent LabourList article suggested that we in the Labour Party have much to learn from Jean-Luc Mélenchon,…