More than five years ago, allegations of widespread phone-hacking sent shockwaves through the country.
The public was justifiably appalled that certain newspapers had not only invaded the privacy of celebrities and politicians, but also ordinary members of the public – even encroaching on the rights of victims: a murdered schoolgirl; relatives of deceased British soldiers; victims of the July 7 bombings. It seemed unfathomable that media corporations, hell-bent on scooping an exclusive, could forfeit the dignity of vulnerable families for the sole purpose of grabbing a headline.
Illegal phone-hacking was just the tip of the iceberg. Retired school teachers were "monstered" for crimes they didn't commit; bereaved families were chased and harassed; and minority communities were routinely stereotyped and attacked.  
Our revulsion was made all the more acute when we realised the extent of the establishment's collusion with Fleet Street's unethical practices. Authorities which should have been constraining this behaviour were, in fact, colluding in it. Accounts emerged of shady payments to public officials, including the police; cosy relationships between editors, top cops and Government ministers; and widespread corruption. Even the former Prime Minister's own director of communications, Andy Coulson, was revealed to have conspired to intercept voicemails during his time as editor of News of the World.
The Leveson Inquiry was supposed to address these concerns.
And to some extent, it did. In Part 1 of the Inquiry, Lord Justice Leveson oversaw a robust investigation into the "culture, practices and ethics of the press" and published numerous findings in 2012. From this, a Royal Charter on press regulation was granted, incorporating many of his recommendations.
The fight for a fair press, however, is far from over. Not only are there enormous failings by the Government to effect the law, passed by Parliament, which makes the Charter system work, and significant concerns with the current regulatory framework, in particular the work of its shoddy main body (IPSO); it also seems increasingly possible that the Government could shamelessly abandon its commitment to instigating Part 2 of the Leveson Inquiry.
Part 2 was designed to inquire into unlawful conduct within media organisations and, crucially, to investigate the way in which any relevant police force dealt with the media. That it seeks to inquire into police corruption and the corporate governance of media organisations demonstrates just how far-reaching and ambitious its terms of reference are.
And for good reason. From the Hillsborough Inquest's findings which suggest far-reaching police and media cover-ups, to the revelations of South Yorkshire police's brutal actions at Orgreave and the misleading media coverage which followed, there is a pressing need for a systematic investigation into police and media collusion. The public remains no more confident in the authorities' ability to oversee recalcitrant media corporations than it did in 2012, which is unsurprising in light of allegations of improper police relationships with an undercover journalist and reports of public officials taking bribes from newspapers.
This makes the Government's ambivalence towards Leveson Part 2 all the more concerning. Although the previous Prime Minister, after sustained campaigning by Labour, committed to Leveson Part 2, ministers have attempted to backtrack over the last 18 months. Instead of committing to delivering the Government's promise to victims, they have stated that the Government will "consider" whether to proceed with Part 2. Such prevarication smacks of precisely the sort of non-transparent stitch-up that Leveson was set up to address.
Reneging on the second part of Leveson would be a betrayal of every victim who suffered under unethical and corrupt police-press relations, and would raise serious questions about governmental, police and media accountability. The court trials, which must be completed before Part 2 can take evidence, will soon be over. If the Government wants to maintain any semblance of credibility when it comes to holding the press and police to account, it must re-commit to Leveson Part 2 immediately and assuage the concerns of victims and their families. Anything less would be a grave betrayal of their trust and a brazen capitulation to the corporate press.
More from LabourList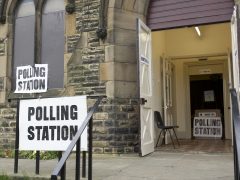 News
UK adults support bold policy ideas going to Labour conference, including a switch to proportional representation for Westminster…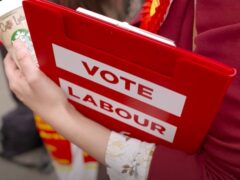 Comment
Labour is set to debate proportional representation (PR) at its annual conference after 153 Constituency Labour Parties (CLPs)…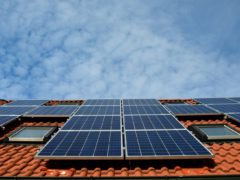 Comment
The climate crisis will rightly dominate many speeches at Labour Party Conference. But can the party find a…