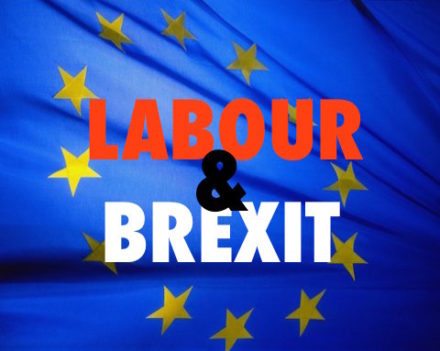 It's that time of the year again when we all make our way home from Labour's annual conference – with grand speeches, late night debates and the occasional plot swirling around our heads.
What was on my mind on the long way home this year? Brexit, Brexit and Brexit.
I'm sure I'm not alone. Despite conference deciding not to directly the most depressing political landslide of our generation, the many aspects of our exit from the EU dominated the fringes, corridors and bars of Liverpool this week.
Discussions ranged from the broad possibility of a second referendum (as featured in Composite 1) to the intricate details of what happens to specific pieces of legislation. The overwhelmingly common topic of conversation, though, was not surprising: what should Labour's policy on freedom of movement be?
It's clear that, for one reason or another, many in England voted to leave the EU as a protest against immigration policies. The response over the last months from Labour's frontbench has been meek to say the least – but there is no avoiding the question. In his speech to conference, Jeremy Corbyn set out his proposal to reintroduce Gordon Brown's "migrant impact fund", something that David Cameron was quick to scrap in 2010.
It's a start, but it doesn't get to the heart of the concerns of many Leave voters. If Labour is to win again in its heartlands, and stem the tide of UKIP in the north, we need to make more than gestures – we must present viable and tangible suggestions to the nation.
Don't get me wrong – I could speak all day about the benefits of freedom of movement (I myself am currently enjoying the right to work in one of our neighbouring nations). There is also a place for debate to be had on how the public was grossly misled on the facts during the referendum campaign by Boris and pals. Nevertheless, public opinion is a political reality, and Labour must react.
But the reaction of many prominent progressives in the party has not been the right one. Leaving the single market just to end freedom of movement is not the answer – it is nothing more than irresponsible short-termism given the untold consequences. The EU is our main export market, and outside of the single market we would have more red tape, tariffs and regulatory burdens to deal with.
Trying to negotiate a special status for the UK where freedom of movement is restricted is a non-starter too. This is just a Westminster fantasy which will clearly never float with other EU leaders who not only want to uphold the four freedoms of the EU, but also save face with their electorates ahead of some key upcoming elections.
There is however, a third way. Current EU legislation allows for member states to enact a whole range of domestic law that ensures that the free movement of peoples is fair on the communities it impacts upon. You don't have to look far to see this in action. In France, Sweden and many others, EU nationals have to prove a source of income or adequate savings to remain in the country. In Belgium, EU nationals (including Belgians) must pay into the national pot for a number of years before they are eligible to draw unemployment benefit from it.
Another feature of the immigration debate in the face of the referendum was the concern that EU migrants were being prioritised for work over unemployed locals. As the GMB's Tim Roache has eloquently put it, there is a great deal of domestic legislation that Theresa May is able to enact overnight to help tackle this. Namely forcing employers or agencies in Britain to advertise all available jobs locally, not just overseas. The problem here is unscrupulous employers, not EU migrants. The Labour Party would do well to listen to the unions on this one.
This neatly brings me to my final thought going forward. In all of this we should refocus our anger. The problem is not Brussels bureaucracy, EU migrants or one particular wing of the Labour Party or another. The problem here is a Tory government and its unwillingness to pin its Brexit policies to the mast. If May were to propose any serious domestic legislation that is compatible with the EU's treaties at this stage, in order to vitally keep us in the single market – it would instantly split her party.
I for one have had enough of Conservatives putting Party above country in 2016. So it falls on us to provide a credible alternative in the interests of the nation, to find ways to make freedom of movement fair, to help quell serious concerns over migration and to help heal our communities after a divisive spring. In an age where we are looking for that which can unite the Labour movement then surely this is something we can all get behind.
Tomas Spragg Nilsson is a Labour International member based in Stockholm.
More from LabourList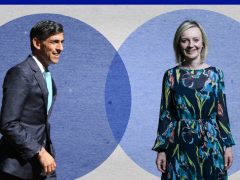 Comment
Rishi Sunak and Liz Truss have now gone head to head in six hustings with Tory members in…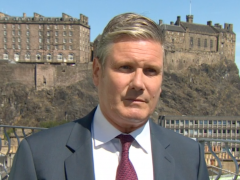 News
Keir Starmer has said that he will set out a "comprehensive set of proposals" to combat the cost-of-living…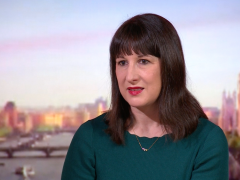 News
Rachel Reeves has urged the Tory leadership candidates to "stop playing to the gallery" and come up with…