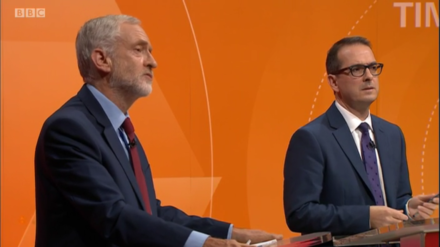 Jeremy Corbyn and Owen Smith both published statements thanking members after polls closed in the Labour leadership contest.
Corbyn said:
"The close of voting in the Labour leadership contest has been the culmination of over two months of campaigning and debate. This is a historic election for our party, as it has seen the largest number of people casting a direct vote for the leadership and direction of our movement, something we should all be proud of.
"I would like to thank all those who have taken part in our party's democratic process. I would particularly like to thank those who have voted for me and supported my campaign. It has been a positive campaign that has focused on bringing people together.
"But I would also like to say thank you to those who haven't voted for me, but have engaged in the debate. The contest itself has mostly been good natured and has reflected the enthusiasm and passion in our party. Regardless of the outcome I will want to work with Owen Smith and all members of our party.
"As far as I am concerned, the slate will be wiped clean this weekend. If I am re-elected leader, I will reach out to and work with all Labour MPs to form a broad and effective opposition to this divisive and floundering Tory government.
"I will build on the broad policy agreement that stretches across our party, based on a clear anti-austerity agenda. And I will work to create a strong leadership team for our party, inside and outside parliament, based on respect for each other and for all those who rely on Labour to defend their interests.
"In the next few days, I will be holding discussions with MPs and others about the best way to cement a new working relationship with the parliamentary Labour party, as we democratise our party and its structures.
"All Labour party members and MPs have a responsibility to work within the democracy of our party and respect the leadership of whoever is elected.
"We owe it to the millions of people Labour exists to represent to end the sniping and personal attacks, and work together for all those who depend on the election of a Labour government. Anything else would be destructive self-indulgence.
"I have travelled to every part of the country in the course of this campaign. We have had hundreds of thousands of phone conversations, with tens of thousands attending our rallies and events, and we have received donations from thousands of people with an average donation of £17.
"I hope to use what we've learned in this campaign to create a movement that can fight and win the next general election.
"Our aim is to build the support to elect a Labour government. If I am re-elected as Labour leader on Saturday, I will work tirelessly to achieve that goal to put into practice my policies to rebuild and transform Britain – so that no one and no community is left behind."
Smith said:
"I'm incredibly grateful to all of the Labour members, supporters and trade unionists who have voted for me in this election.
"I'm particularly honoured that over 5,000 people have donated their time and efforts to this campaign. 
"As a team we've spoken to over 300,000 fellow Labour supporters. Setting out a vision for Labour's future, to end austerity, invest in our NHS, build the 300,000 new homes a year we need to end our housing crisis, boosting workers' rights and pay through a real living wage.  I'm incredibly proud of the work we've already done and will continue to do for the Labour Party and the people we seek to serve."
More from LabourList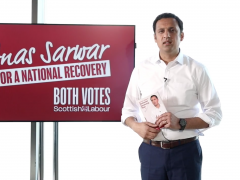 News
Scottish Labour leader Anas Sarwar has warned the 'Progressive Britain' conference today that his party's performance on May…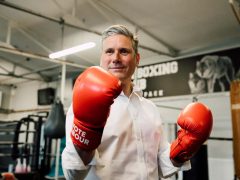 News
Keir Starmer has declared that Labour must "change our party to change Britain" and made the case that…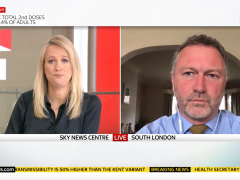 Video
Sophy Ridge on Sunday Shadow Communities and Local Government Secretary Steve Reed backed the easing of Covid restrictions…