Iain McNicol, General Secretary of the Labour Party, speaking at Labour Party Conference 2016, said:
Thank you, conference.
Firstly, let me congratulate Jeremy on his victory in the Leadership Contest and commiserations to Owen.
Jeremy it was an impressive and decisive win.
As ever, it is a great privilege and pleasure to give my annual report to conference as your General Secretary.
Isn't it great to be here in Liverpool?
A wonderful modern European city, proud of its past, and looking confidently to the future.
A Labour city, with a progressive Labour council led by Joe Anderson.
And a fantastic Labour candidate for next year's metro Mayoral elections – Steve Rotheram.
Steve, I know you will be a brilliant Labour candidate and a fantastic Mayor.
And of course good luck to Andy Burnham in Greater Manchester, and Sion Simon in the West Midlands.
Labour candidates, Labour values.
We wish you all the best for the campaigns ahead.
Millions of people have voted in elections across the UK since last we met.
In Scotland, the result was devastating for Labour, losing seats not only to the SNP, but also to the Tories, and coming third.
We have so much to do to regain the trust of the people of Scotland.
But Kezia has started the fight back.
In Wales, our share of the vote dropped, but we held on.
I'm delighted Carwyn Jones remains as First Minister.
In the council elections, Labour suffered a net loss of Councillors, but we won more seats than the Tories, and won the elections in terms of share of the vote.
And let's celebrate a great mayoral success.  Labour's candidate Marvin Rees, winning Bristol.
Conference, there have been four parliamentary by-elections since we last met, in seats previously held by Labour MPs.
I'm pleased to say we won in each of those four seats.
We welcome Gill Furness in Sheffield Brightside, Jim McMahon in Oldham West and Royton, and Chris Elmore in Ogmore.
And that brings me to the fourth by-election this year.
Conference we should be delighted to welcome Rosena Allin-Khan, the new MP for Tooting.
Right up until her election Rosena was a doctor in A&E, at St Georges Hospital where my kids were born.
And why was there a by-election in Tooting?
Well, we all know the reason – because the MP for Tooting, who's dad apparently was a bus driver, went and got himself a new job.
It's a big role, with huge responsibilities and he's making a great job of it.
Conference, let's celebrate the success of Sadiq Khan as Labour Mayor of London.
You know, there was a moment when I almost felt sorry for Zac Goldsmith.
Almost, but not quite.
All that money, all that privilege, yet Zac couldn't buy his way into City Hall.
And a Tory campaign tinged with xenophobia, racism and hate.
The Tory campaign was a disgrace, and deserved to lose.
I'm so proud of London – modern, diverse, multicultural – a city that said no to hate and division.
Four by-elections. Four Labour wins. Four new Members of the PLP.
And there's one member of the PLP on our minds more than most this week, and that's Jo Cox.
Jo was doing the job she loved, serving the people she loved, in the place she loved.
Jo was murdered because of what she represented.
She spoke to us of unity, of hope, of a vision of a better world.
And she was taken from us by bigotry, ignorance and hate.
The outpouring of grief since her death, shaped by the quiet dignity of her husband Brendon and her family, reminds us that love will always triumph over hate.
Today I am pleased to announce "The Jo Cox Women in Leadership Programme", a brand new mentoring scheme delivered in partnership with the fantastic Labour Women's Network.
Over the next five years we will train over 600 future women leaders on our biggest ever mentoring and development programme.
Jo was a true champion of women in leadership roles and international feminism and this programme will create a generation of women who can continue Jo's fight in local government, parliament, and in our communities.
A fitting tribute to Jo's life and work.
On Friday, the members in Batley and Spen selected our Labour candidate for the by-election on 20 October, Tracey Brabin.
I am delighted that Tracey will be our candidate, and we wish her all the best.
And let's reflect a moment on what it means to have a Labour MP.
It means a hard-working champion for the community.
It means Labour values of compassion, tolerance and justice.
It means relentless surgeries and case-work.
It means endless work on the doorsteps and street corners and town squares.
It means women and men drawn from the communities they serve.
Hard-working Labour champions, winning seats for Labour, and denying Tories, and SNP and Lib Dems an extra seat in Parliament.
That's the PLP – Labour through and through, and deserving our whole-hearted gratitude and support.
Let me report now on our finances as a Party.
For the past five years, I've focussed on getting the Party's finances back into shape.
It has been tough.
Those historic debts totalled almost twenty five million pounds in 2006, but, after years of living with that burden, I am delighted to report that at the end of last year we repaid the remainder.
Becoming debt free coincided with a surge in membership.  The money the new members will add to our funds helps put the Party in its strongest financial position for generations.
We have paid back the loans, we have paid off our debt to the banks.
The Labour Party is debt free.
I want to say something about the people who work for the Labour Party.
We expect a huge amount from them.
They work weekends and evenings. They drop everything to fight by-elections or local elections. They put this Party conference together year after year. They are some of the brightest and the best our movement has.
I value them, I respect them, and I stand in solidarity with them whenever they come under attack.
And so should this conference, because without them, our movement would be weaker.
We all owe a massive debt of gratitude to the Party staff and I know they would also want me to pass on their thanks for the support they have had from the NEC and chair, Paddy Lillis.
Let me turn now to the biggest event of the year, if not the decade: the referendum on Britain's membership of the European Union.
Labour ran a strong campaign under Alan Johnson.
Alan and his campaigners made the arguments about jobs, trade and investment in every corner of Britain. Alan deserves our gratitude for the campaign he fought and led.
But it wasn't enough.
UKIP's arguments won and that's a very bitter pill to swallow.
So we, as a Party, need to learn the lessons from the Brexit vote, and listen to what people are telling us about their communities, their nations and their sense of security.
My call to the Labour movement is this: it must be a process shaped by Labour as much as Theresa May.
It must not be the excuse to throw away decades of accumulated rights and protections for British workers.
Never forget what Labour has done for British workers, and always be proud of our achievements.
Maternity/Paternity rights, a national minimum wage, Sure Start Centres, the right to join a union, the NHS.
There will always be those Tories who want to write off the Labour years, and pretend no good came from them.
Let's make sure none of us ever falls into that Tory trap.
Labour was created for a very specific purpose, explicit from the very start.
And that purpose is stated in black and white in our constitution.
'To organise and maintain in Parliament and in the country a political Labour Party and 'The Party shall bring together members and supporters who share its values.'
That's our Labour Party.
A Party founded to win elections and form governments.
To make our values real through practical change.
It's a powerful idea and I've not heard a better one.
As Jeremy said yesterday:
'No purpose is superior to the cause of winning elections and delivering change.'
And exercising power and making choices, just like our Labour councillors, police commissioners, and Mayors do day in, day out, week in, week out.
Finally, Conference, let us look to the future.
We have come through the leadership contest.
Alongside our Deputy Leader Tom Watson, I know Jeremy will now take the fight to the Tories in the coming months.
We are on a General Election alert and we must be ready.
This is a Party now with over half a million members, united in our desire to defeat the Tories.
This is a terrible Tory government, split over Europe, tacking to the right on every issue, in dispute with junior doctors, and out of step with modern Britain.
They're even talking about bringing back grammar schools, a uniquely divisive, and demonstrably unsuccessful policy.
And they think they can talk like this, because Labour is too busy talking to itself.
Well no more.
So we will step up our opposition in Parliament.
We will campaign on the doorsteps, with our many new members at the forefront of the door-knocking, leafleting, and community organising.
And we will reconnect with the voters we've lost in recent years, and reach out to new ones.
That's the job of Jeremy.
It's the job of Tom.
It's the job of the PLP and councillors.
It's the job of the Unions.
It's the job of everyone sitting here in Liverpool.
It's the job of everyone with a Party card.
It's the job of all of us.
Theresa May has never won a general election, and our task now, as a strong, confident and united Labour Party, is to make sure she never does.
Thank you.
More from LabourList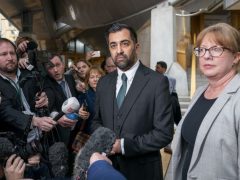 Comment
While Tuesday might have been Humza Yousaf's first day as First Minister, it was also his last as Health…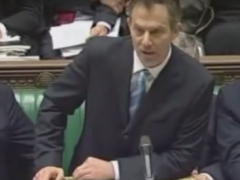 Comment
Twenty years on, Labour's discussion of the Iraq War is curious and worrying in equal measure. The disaster often…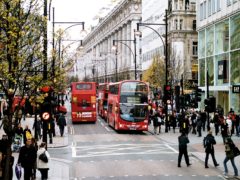 Comment
First as a local councillor, and now as the Labour parliamentary candidate for Cities of London and Westminster,…