Perhaps yesterday a line was drawn in the sand.
I stood up to talk to Conference delegates about the Jewish Labour Movement's rule change to make it easier for the party to take action against racism, antisemitism, Islamophobia, misogyny and homophobia – indeed, any hate speech – which has infected discourse in the party in recent times.
I had to tell delegates that JLM felt let down by our NEC and leadership.
We were beyond disappointed that the NEC hadn't taken forward a rule change like the one we, and other CLPs from across the country, proposed; or like those proposed by Shami Chakrabarti in her report on antisemitism.
Instead, as laid down by party procedures, we have to wait a year to debate, and hopefully pass, our rule change.
Had the NEC acted, the rules would have been changed immediately.
So we have to wait another year before our rule book is made fit for purpose. Another year to change our rules so that hate speech is treated as seriously in terms of sanction and process as supporting another political party.
And another year to send the signal to our members and supporters in JLM, to all party members and to minority communities across the whole country that Labour is serious about stamping this out.
We should have to wait till next year's conference; the NEC had enough suggestions to bring something forward itself.
I wasn't sure what response I would get from the hall when I walked onto the platform.
After all, yesterday, JLM's training session on tackling antisemitism and engaging with Jewish voters was disrupted by handful of people who seek to undermine the right of JLM – a socialist society affiliated to the party since 1920 – to represent Jewish Labour members, and who want to deny the problem of antisemitism in the party.
But I was overwhelmed by the response from delegates. Not one but two standing ovations, including the platform when I said that the JLM was going nowhere and that we would all work to make Jews feel welcome in the party and able to support Labour at the ballot box.
That wasn't down to my grand oratory. That happened because practically everyone in that hall wanted to stand in solidarity with JLM, and it send a strong signal not just to Jewish Labour members and supporters, but to the whole Jewish community, that Labour was determined to root out all vile hate speech – including antisemitism.
It was that amazing, positive response that stopped me in my tracks. Not one solitary heckle.
So perhaps that will help us turn a corner and show to the public that Labour still holds to its values of tolerance, equality and respect. That members and supporters shouldn't feel afraid to engage in debate simply because they are Jewish, or Muslim, or BAME, or LGBT, or – let's face it – women.
Earlier this week, JLM hosted our first rally against antisemitism and racism. We had a great turnout, with speakers from across the party, including Clive Lewis, Rhea Wolfson, Maurice Glasman, Lisa Nandy, Ruth Smeeth, Luciana Berger and Louise Ellman.
It was a great event. But, as many speakers said, what a shame we needed to hold it.
However, JLM isn't going anywhere. We're going to stand our ground, work with other socialist societies and the rest of the Party to make sure that no-one feels they don't have a place or a voice in the Labour Party.
Whilst we don't have a rule change there's much that we can do to improve things before next Conference.
The Party needs to follow through on recommendations made in the Chakrabarti Report on banning abusive terms like "Zio", ensuring that compliance and legal processes are properly resourced, and by providing training for elected officers, representatives and lay members on these issues.
And we all have a responsibility – from the very top of the party down – to not just condemn antisemitism, racism and all other hate speech – but to challenge it and call it out whenever we see or hear it.
That way we will all have a Party of which we can be proud.
Mike Katz is national vice-chair of the Jewish Labour Movement
More from LabourList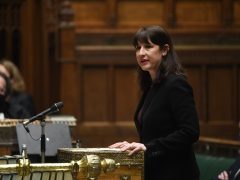 News
Labour has urged the government to close a "major tax loophole" in the windfall tax ahead of a…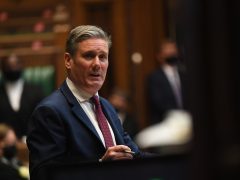 News
The Labour Party is preparing to make several significant policy interventions on the economy to combat the rapidly…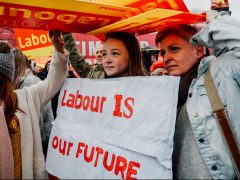 Comment
This summer marks the rebirth of a national Labour students organisation. Its predecessor, marred by factionalism and disagreement,…