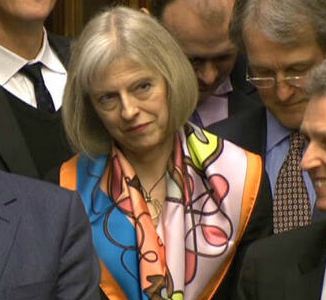 For most people under pensionable age, the debate about grammar schools is a theoretical one.
Not for me. I grew up in Kent where the 11+ exam and the division between grammar and secondary modern schools (now badged as high schools) has never gone away.
I took my 11+ test in 1983.
I was one of the lucky minority who benefited from the system. As a geeky 11 year-old I liked tests, and I came from a home where although we lived on a housing association estate and money was tight, there were a lot of books, and a family background in teaching that meant I understood the importance of the weekly pre-11+ test papers and knew what the test was when I came to sit it.
So I passed to go to the local grammar school, and on the recommendation of my state primary school headmaster sat a further exam and got an Assisted Place – a free scholarship invented by the Thatcher government – to go to a local independent school.
The system decided at 11 that I had "passed" and a world of quads, prep, rugby, Latin and lots of GCSEs beckoned.
I'm grateful for the chances I got – I was the first generation in my family to go to university.
But I am incandescent with anger about what that system did to and said about the vast majority of children from my primary school.
Just five of us passed the 11+, I think we were a year group of 35 but we could even have been a double-form entry year – my memory is fuzzy at 33 years' distance – as we were the children of the baby-boom generation. So best case, 14 per cent passed and 86 per cent didn't. This wasn't because of bad teaching, my primary school teachers were all wonderful. But they were coping with a huge class size, massive disciplinary issues, not a lot of resources, and in those days no support from classroom assistants etc.
The children who didn't pass fell into approximately three groups:
A small group had been pushed hard to try to pass and must have been borderline fails. The impact on their self-confidence and happiness as 11 year olds was profound and horrible. They knew they had been given a chance to go to a really good school and had just missed out. I am guessing and hoping they have made successes of their lives as they were clever kids but it must have been a very cruel experience. My own sister – who really wanted to go to school with me and my brother – went through this so I know how it hurts and divides families. She then went to a secondary modern school that the Tory government shut, and was told two years' later they had assessed her wrongly and she ought to have gone to a grammar school after all.
A second group were not academically strong but had parents who understood the system and pushed to get them into schools that were considered, whilst not of grammar standard, to have a social cachet above the local secondary moderns. This usually involved parental religious observance. The only comprehensive school in Canterbury was a Roman Catholic one, as there were not enough Catholics to justify two schools, a grammar and a secondary modern; whilst the Church of England secondary modern was seen as a more exclusive establishment than the county ones.
The third and largest group were not academic at 11, or didn't have parents who understood or cared about the game. There were kids who wandered out of the 11+ test oblivious to its significance and were really shocked when told what it had been as they hadn't bothered answering the questions seriously, thinking it was another "mock".
There was even a hierarchy between grammar schools for those who passed. The two Simon Langton Grammars in Canterbury were seen as cut above two newer grammar schools which were converted from an old middle grade of school, the technical schools, which had been focussed on science.
The net result of this nonsensical categorising and dividing of children at a tender age: tears in the playground, 11 year old hearts and egos broken, friends separated, people branded as having "failed", snobbery reinforced, class divisions entrenched, opportunities denied.
It doesn't work educationally. All the statistics show that Kent's 11+ system fails the children from the most deprived backgrounds. Kent has the highest number of selective (i.e. grammar) schools but also the highest number of failing secondary schools (20) of any local authority in the country.  Only 27 per cent of children in Kent who get free school meals (the proxy measure for poverty) get five good GCSE results. The national average for children from similar backgrounds is 33 per cent and in London, where most boroughs are fully comprehensive and there was a huge focus on improving schools while Labour was in government, it rises to 45 per cent.
When people say they want grammar schools they mean they want the quality of education, focus on academic attainment, strict discipline and strong school ethos (uniform, competitive sports etc.) that they associate with grammar schools.
Unless their children are geniuses or they can afford to pay for them to be tutored for the 11+ or prepared for it at a private prep school, I don't think they really want a 14 per cent chance their children get a school with all those attributes and an 86 per cent chance they get told they have "failed".
None of those attributes of a school actually require the splitting up of children into different schools, with different uniforms, teachers, sites and playgrounds, based on academic ability as arbitrarily defined by a test take one Tuesday afternoon aged 11.
If children require different speeds and intensities of teaching, or to sit more or fewer GCSEs, that is very easily achieved within the same mixed-ability school by setting for maths and streaming for other subjects. But the children can still play sports together, mix together in the playground, enjoy the same extra-curricular clubs, and most importantly move around between streams if their academic ability grows after the age of 11.
That's what comprehensive education should be about – not lowest-common denominator education but schools that unite communities and provide opportunities that stretch every child to the best they can achieve.
And that is what modern comprehensive schools look like. In Hackney where I was a councillor for 12 years we shut several failing secondary schools and replaced them with academies that had a comprehensive, mixed-ability intake but had all the ethos that people associate with a grammar school – discipline, smart uniform, academic rigour, strong leadership, expectation kids from the poorest and most deprived backgrounds can get into top universities. The prime example is Mossbourne – one of the best schools in the country – which gets children from the Pembury Estate in inner-city Hackney into Oxbridge, and scores 98 per cent A* to C grades at GCSE. It's not a selective school. It educates everyone in its catchment area.
The only reason for the Tories to push new grammar schools is to appeal to snobbery. People will vote for this because they want their children separated from the children of people they look down on. I fear that whilst it is educational nonsense and socially divisive, and whilst it is cruel and will ruin lives, it may prove to be electorally very successful. Shame on the Tories for playing class war political games with the lives and hopes of 11 year olds.
More from LabourList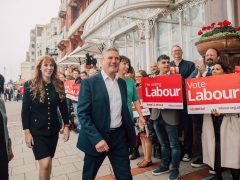 News
Keir Starmer's Labour Party is on track to secure a 56-seat majority in the House of Commons, exclusive…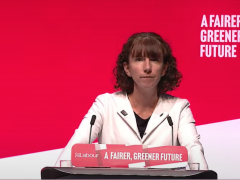 Comment
Below is the full text of the speech delivered to the Labour Party conference by deputy leader Anneliese…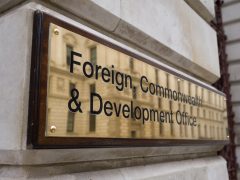 News
David Lammy will announce to Labour conference delegates a new "green dimension" to its foreign policy as he…