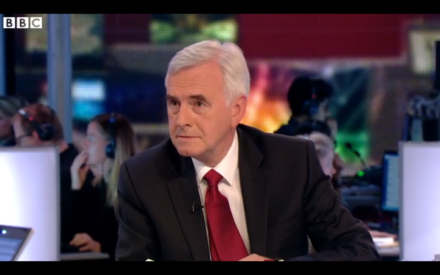 John McDonnell today said he was "furious" at the release of the disunity dossier which singled out some of Jeremy Corbyn's chief critics in the Parliamentary Labour Party (PLP).
McDonnell claimed the list was not intended as an attack on individual MPs and suggested it had "set us back" as the leadership aimed to rebuild relations with centrist MPs.
The shadow Chancellor was speaking at a joint event with Corbyn, at the headquarters of Bloomberg today, which was planned to promote the leader's views on Brexit and the universal basic income but which was overshadowed by publication of the list.
Corbyn's campaign, which produced the list earlier this week, has apologised but two Labour MPs have filed formal complaints to Iain McNicol, general secretary of the party.
Today McDonnell, chair of the Jeremy for Labour campaign, described his frustration at the distribution of the dossier which he said was designed to respond to attacks from anti-Corbyn MPs.
"That release came from the campaign, it didn't come from Jeremy. We have apologised, it was just inappropriate," he said in comments reported by the BBC.
"One of our researchers saw a bit of incoming flak and then did a list of all the statements that have been made by other MPs, some of which were not particularly kind… it was a briefing note, it shouldn't have gone out and we apologised for that.
"It certainly wasn't a list in any way to attack anyone, it was just a factual report."
McDonnell and Corbyn have both raised the prospect of centrist Labour MPs rejoining the frontbench if, as expected, the leader is re-elected on September 24 and have carried out talks with some of those who quit in the "coup" after the EU referendum.
McDonnell said publication of the list had "set us back and I was furious about it, to be frank".
"Just at a time when we were, I think, really rebuilding relationships very very well throughout the summer – I hope it hasn't set us back and we will certainly have a conversation with all those involved."
In a statement McDonnell later added: "Jeremy Corbyn has made it clear time and time again that he categorically rejects negative campaigning and personal attacks.
"I apologise on behalf of the campaign for the statement that was released yesterday in error. It was completely counter-productive. As Jeremy has said, it is imperative that we now do all we can to unify our party."
More from LabourList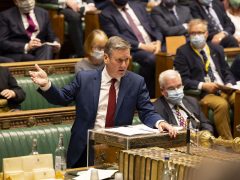 News
Keir Starmer has said the government is now "collapsing" following the resignations of Sajid Javid and Rishi Sunak,…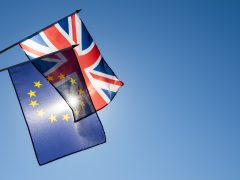 Comment
The six-year anniversary of the Brexit referendum has been marked by a slew of reports and polls on…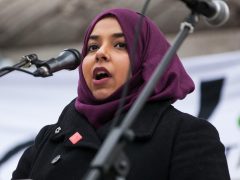 News
Poplar and Limehouse Constituency Labour Party (CLP) has voted for a full selection process amid allegations of a…