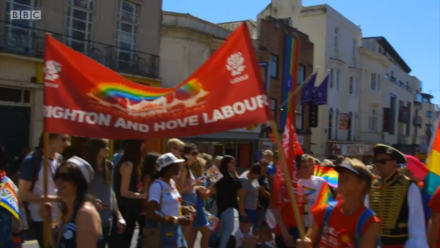 The drama began as soon as the drumbeat of Panorama's theme tune kicked into gear. The special programme on Labour's turmoil zoned in on Jeremy Corbyn and his legion of followers, Momentum.
This film, fronted by veteran political correspondent John Pienaar, concentrated on the conflict which has embroiled Labour and even descended on the normally quiet seaside town of Hove.
As anyone who has lived in, or around the south coast knows, however, Brighton is a place all of its own with a political climate unlike many other parts of the country.
Panorama pulled out the example of Hove constituency Labour party (CLP), which seen a surge in membership increase dramatically since Corbyn's election, making it the largest in Britain.
Longstanding local members point to the swelling of numbers and fear entryism while the newcomers see only the positive part of joining the largest political party in Europe and the grassroots movement that Corbyn has inspired. So far, so ordinary.
When Hove's Labour MP Peter Kyle voted for air strikes on Syria, however, criticism was fervent – despite the fact it was a free vote.
Some time afterwards, members of Momentum were elected to the CLP's executive and then the entire Brighton and Hove branch was suspended, with some members placed under investigation for their previous ties to rival parties.
Labour should, of course, be a broad church, but this film presented that concept as being stretched to breaking point. It also seemed bizarre that a handful of members should take the risk of plunging into a discussion of Trotsky's life and offering only the thinnest of criticisms of the Russian revolutionary.
Panorama also picked out one local member's interest in the Alliance for Workers' Liberty (AWL), the Trotskyite grouping which is at odds with Labour Party values.
Does the AWL matter anymore? In many places no, but it played a role in Pienaar's report. At times, the more radical interviewees sounded naive – but there is a long history of broadcast journalist selecting the more lurid quotes from a longer interview.
At the end of the half-hour special, it felt like there was relatively little new to report. Yes, we had a thorough description of fervent Corbyn supporters who dislike those MPs who backed airstrikes on Syria, and who criticise Kyle, a figure they regarded as typical of a strand of Labour politics that has failed at the last two elections.
This is, however, about as surprising as a damp English summer. The local wranglings in Brighton were broken up by interviews with some of the big-hitters in the current Labour drama: first, Frances O'Grady, TUC general secretary, and a little by Corbyn's rival Owen Smith, who takes the view that the leadership contest is an argument in the family, and that such arguments are always painful.
He may be right, in some ways, but the battle for the top job is still a fight for the future of the Labour Party.
Momentum's rapid growth means it deserved to be recognised for the way it has engaged people on the left, especially the young, who genuinely wish to see this country change for the better. At times, however, clips of activists debating Trotsky highlight their inexperience. Coupled with Corbyn's sometimes relaxed approach to Labour's poor poll ratings, it allows journalists to present a party that looks divided and distant from government.
More from LabourList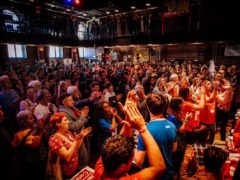 News
Sam Tarry has warned that Keir Starmer is in danger of "driving a wedge" between the party and…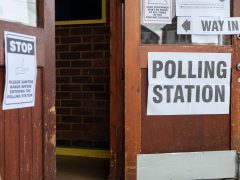 Comment
There are an increasing number of voices on the left and the fringes of British politics advocating for…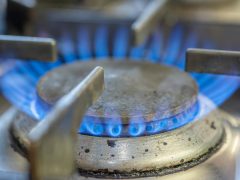 News
The vast majority of the public back Labour's plan to freeze energy bills until April 2023, a poll…