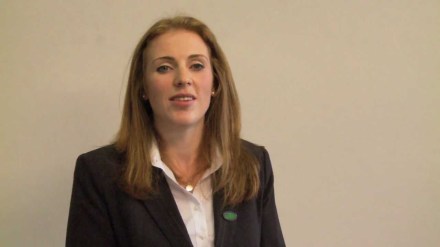 This is the full text of the speech given by Angela Rayner, shadow Secretary of State for Education, at conference.
Conference, it is an honour for me to stand before you today as Shadow Secretary of State for Education. To some, it is a surprise.
Some Tories look down their noses at me because, as you can hear, I wasn't born with a plum in my mouth. I get snobbery too from some pundits and commentators, from the hate-filled trolls on social media.
Some of the Tories say, "she left school at 16, she doesn't have a university degree, what does she know about education?" I say, I may not have a degree – but I have a Masters in real life.
I understand that every parent wants the best for their child because I want the best for my children too. And I tell you, as a Northern, working class mum, I won't accept anything less for my children – and for your children.
I left school at 16, pregnant, with no qualifications. Some may argue I was not a great role model for today's young people. The direction of my life was set but something happened. Labour's Sure Start centres gave me and my friends, and our children, the help and support we needed to grow and develop. They changed the lives of three million children and their parents.
The Tories have now closed more than 800 Sure Start centres, and more to come. Shutting the door in the faces of our children and their parents.
Conference, unlike the Tories, Labour will never turn our backs on our children and their families; never put political dogma before the ambition of every parent to do the very best for their child. Because excellent childcare changes lives for the better, as it did for my eldest son, for my two youngest boys, and for me.
That is why I am proud to announce today, Labour's new Childcare Taskforce, to help us transform early years provision for every family in the 21st century. And I'm delighted that Liz Snape, the Deputy General Secretary of Unison, who you heard from this morning, has agreed to chair that taskforce, working with Labour's Shadow Education team and childcare experts.
Our aim will be to provide the care and support for every child to fulfil their potential, and to help parents back to work. Access to affordable, high-quality childcare and early years learning is one of the most effective drivers of social mobility. Getting it right will improve the life chances of countless children across the country. That must be our mission.
Conference, the new Prime Minister has talked a lot about meritocracy. It's a pity she hasn't appointed her Cabinet on merit though, isn't it? But if Theresa May is talking about meritocracy, let me tell her that every child has merit.
That is why I will fight, with every breath in my body, against her new grammar schools. She has produced no evidence that grammar schools help social mobility. Selection – or segregation as it should be called – entrenches division and increases inequality.
And it's not just me who says this. The Institute for Fiscal Studies, the Chief Inspector of Schools for OFSTED, the National Association of Head Teachers, and even those well-known socialists at The Times and The Spectator all agree. Even David Cameron called it "completely delusional."
So, what about the children segregated after failing the 11-plus?  What do they say? A 19-year old, Eleanor, is amongst the many who have written to me. She said: "The deeply damaging effect that the 11+ had on my self-esteem and my confidence has still not left me."
"I was marked with the stigma of going to a 'stupid school', a secondary modern. I was surrounded with bright and capable children; children who could have excelled, and yet we believed ourselves to be failures."
Conference, Theresa May is telling fairy tales about social mobility and opportunity. Selection is toxic. It tells a clever child they are stupid, strips a child of self-esteem and embeds inequality. Every child has potential. Every child can succeed. No child should be left out or left behind.
Conference, Tony Blair talked about education, education, education. Theresa May wants segregation, segregation, segregation. And our Labour Party will fight it, starting on Saturday when we launch our nationwide campaign against more grammar schools. We're going to take the fight to the Tories and I appeal to all my MP colleagues to help lead this fight. Together, we can defeat Theresa May.
But Conference, we must also deal with the failings in our existing school system. Every academy and free school must be fully accountable to the local communities they serve. No more fat cat pay cheques to consultants and self-appointed bureaucrats. Every single penny spent on providing the best education for all our children.
The Tories have nothing to say about the half a million children in classes which are too big, or about the crisis in teacher recruitment and retention, or the deep cuts in school budgets for the first time in nearly two decades. Twenty years. Tory dogma causing untold damage.
Conference, as someone who relied on further education after I left school, I know it can develop people into active, engaged, achieving citizens. That's why I am proud that we have pledged to bring back Educational Maintenance Allowance for students in further education. Because EMA helps young people to stay in education, and to get better grades.  And Labour will also bring back maintenance grants for low and middle income students. It is a national scandal that students can graduate today £44,000 in debt. £44,000.
The current system is in chaos and we need to sort it. Our aim must be to make higher education affordable and accessible to all. But we must also recognise that university is not always the right place for every teenager.
I want to see a Labour government put as much effort into expanding technical, vocational education and meaningful apprenticeships, as we did with higher education. With our country facing a massive skills gap, we need to equip our young people with the expertise and abilities that Britain needs. So the snobbery about vocational education must end.
Conference, no matter what people say, Labour is the Party of social mobility, helping everyone to get on in life, reaching their full potential. We are the Party of comprehensives, of the Open University. It was us, Labour, that founded that, bringing opportunity to all. Of access to the best education for all, enabling every child to go as far as their talents and ambition can take them.
These are the values we all hold dear. One Party. United. One Labour.
More from LabourList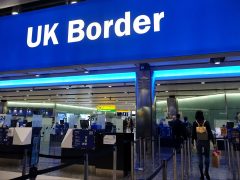 Columnist
Does Labour think that immigration to Britain should be lower? The party found the question hard to answer…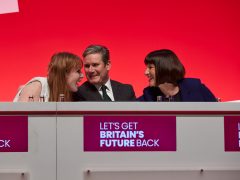 Columnist
The crisis in public services is visible to every British citizen. Waiting lists, crumbling buildings, exhausted staff. All…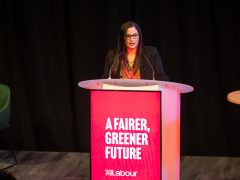 News
"If an election was called tomorrow, as a member of the national executive committee, I feel confident that…