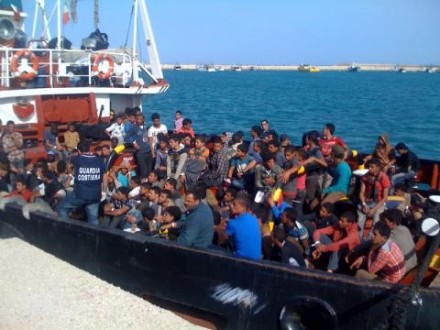 This week a 14 year old boy – who had family in Britain waiting for him- died on a French motorway. A resident of the Calais jungle for months, he was run over trying to get into a lorry to make it through the channel tunnel. The driver didn't stop. At the Labour conference, delegates will have the chance to demand Britain honour its pledge to protect such children. In doing so we can show our purpose in seeking in power isn't just to change governments, but to change – and in this case- save lives.
Five months ago Parliament voted to help unaccompanied child refugees in Europe. Leading this humanitarian call to offer them sanctuary against those who argued they were someone else's problem was our own Yvette Cooper and Lord Alf Dubs.
Alf himself came to Britain as a child as part of the kindertransport during the Second World war. Three weeks ago I sat with Alf in the camp in Calais and listened to testimony from children who have a right under this law to be here on our shores now. Children who had been in the camps for months, with only volunteers to protect their welfare. Children who face a French asylum system creaking at the seams and unable to even begin reviewing their needs for months. And contrary to stereotype, they were children. Young boys trying to act tough, with fear and despair in their tired eyes.
Despite the vote in May, still not one child has come here to Britain. Those who say providing this protection will simply encourage more to come ignore the reality that they are coming anyway. Running from conflict and war, whether in Eritrea, Sudan, Afghanistan, Syria or Ethopia because however grim the camps and the journey may be, to stay in their home is not an option either.
Whilst politicians squabble over building walls around the camps and whose responsibility it is to process asylum applications, these kids face extreme risk in the camps from both the conditions and the people traffickers – and it's about to get a lot worse. There are now over 1,000 unaccompanied children in Calais- a 51 per cent increase in the last month alone with 11 more arriving everyday. Ahead of presidential elections and a rising tide of nationalism, the French government plan to evict them imminently- the last time they cleared part of the camp over 100 kids went missing.
Without someone to speak up for their rights, Theresa May's Government will continue to dither in the hope that this makes the problem disappear. Its for causes like this that progressive political movements were created- and can achieve great things. But only if we act- and act together. These children may be over the channel at present, but they need champions here to act for their future. I'm asking Labour conference delegates to ensure our party takes on that fight.
This week Alf and the Bishop of Durham tabled a new amendment to the Children and Social Work bill to safeguard these children and ensure that no child who has family here in Britain or is eligible for our protection is left to fend for themselves in the camps in Europe. Safeguarding is a process – and that's what is missing in Calais. Voluntary organisations are doing amazing work to try to feed, clothe and house 10,000 inhabitants, but to get things moving needs Government officials on site who can resolve their status. Put simply, these children are sleeping in tents with strangers for want of someone to manage their paperwork. Along with several Conservative MPs and other Labour MPs too, I pledge to propose this amendment in the Commons, forcing the Government to confront its own shameful inaction.
Conference delegates have the chance to show solidarity and unite the party in common voice saying not on our watch will children as young as eight be left to rot in the mud in Calais. Walthamstow CLP is asking for your support for our contemporary motion on ensuring no child is in the camps by Christmas in the priority ballot this weekend. Please ask your delegate to vote for this motion to be one of the four chosen for debate to put this issue on our party's national agenda too.
It is not just at conference that members can take action. Please consider donating money or time to helping voluntary organisations like Help Refugees, Side by Side and the Hummingbird Project who are the only protection on the ground these children have at present.
Five months ago our country made a promise to these kids to help. Now if progressives don't stand up to honour that pledge, it means nothing. Times are hard for everyone, but if these were your nieces and nephews, sons and daughters you would fight for them too. Please back our amendment and let us show what we do is seek power with a purpose; That we will not leave children with so little hope that they feel jumping lorries is their only option.
If you want to join our campaign and help secure the rights of these children please email [email protected].
More from LabourList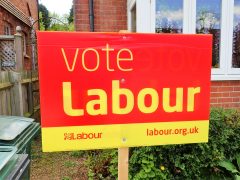 Comment
Rishi Sunak announcing a windfall tax on oil and gas firms this week is a clear vindication for…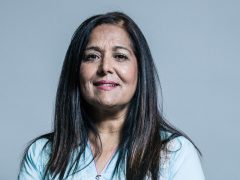 Comment
Boris Johnson's Conservative Party won a mandate to 'level up' the UK at the 2019 general election. The…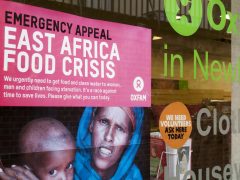 Comment
Someone in East Africa dies of hunger every 48 seconds. This is the result of the imperfect storm…