It's not the EU that pushes immigration onto us, it is the unregulated Labour market of the British economy that draws migrants. Otherwise, how do we explain the thousands of refugees at Calais desperately trying to get across the channel to England?
I was on holiday in France this summer and never once came across an eastern European worker. In Paris, the Metro looked like Hackney or Brixton, for all the ethnic mix, but every single person spoke French with the accent of a born native.
This compares to the "Jungle" at Calais where thousands desperately want to get into the UK – not because they want benefits, they don't, nor because they speak the language, they don't, nor do they particularly love us, they don't. France won't let them work and Britain will, so they want to come to Britain. It's as simple as that.
If Britain left the EU tomorrow, does anyone believe the Jungle would suddenly disappear? Of course not. Yet if France deregulated her labour markets tomorrow, the Jungle would quickly fade away, as the inhabitants would rush to get jobs with French companies.
Some people associate illegal immigration with border control. They seem to imagine foreigners scaling the white cliffs of Dover in order to enter this country. Other EU countries don't have the same "problem" with immigration that we do, yet they also don't have the English Channel to deter approaches to Britain.
In America, Trump talks of building a great wall, even though they already have one, and it is ineffective. They also have a deregulated labour market, drawing in migrants, though not one as free as ours.
Fed Ex recently lost a US court case, stopping them from using drivers on a freelance basis. These drivers wore a Fed Ex uniform, worked exclusively for Fed Ex, and even obeyed tiny company procedures such as placing the keyring on their little finger when carrying a parcel. The court ordered the company to categorise these drivers as employees, so now they have the protection of the law. America, the land of free enterprise, has some sense when it comes to regulating the labour market, while we have none.
Labour party policy is to revoke anti-union law, but the country isn't listening because we haven't properly made the case for it. The workers would rather hear UKIP explain that the problem is the EU. They listen when the Tories tell them that the problem is over-regulation of the economy, even if they don't really understand what it means. Labour needs to start explaining. Labour needs to make our voice heard.
We don't need to be in power to make change. If Labour wants to have a policy with immediate effect, then why not call for Uber drivers to be treated as employees with union recognition? If Uber refuses, then they lose the opportunity to operate in British cities controlled by Labour. If they agree, then the opportunity exists. We have to start explaining the economics of this issue.
There's never been a better time to be a socialist, because the answers to the problems right now are socialist answers. The free market is not providing a solution because it is part of the problem.
More from LabourList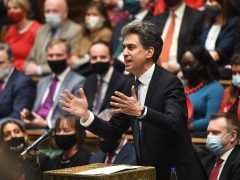 News
Ed Miliband has demanded that Liz Truss and Rishi Sunak end the "appalling vacuum of leadership" as households…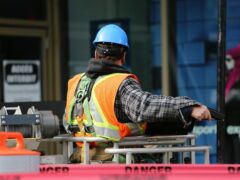 Comment
"If you try to underpay you just get annihilated in the comments. You have to delete the post"…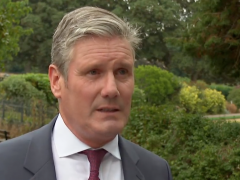 Video
Keir Starmer has said people he has spoken to are "very, very pleased" with Labour's proposal to freeze…