Immigration is a concern for most voters. But what should be done?
David Cameron and Theresa May have seen this as a wake-up call for fewer people to come to Britain. They have tied their governments to an arbitrary number of net migrants. Those who think there are too many migrants will be no more satisfied by 100,000 than 110,000. There is no rational or sentimental argument for why less net migration will bring more public support.
And then there is the question of what counts as what net migration. The term lumps together very different groups from economic migrants and asylum seekers to foreign students and British citizens (nearly 80,000) returning from a gap year or working abroad. Remove students and our citizens and net migration is down about 40 per cent.
When people express concerns about migration, it isn't returning fellow citizens and students they are thinking about. So removing them from an arbitrary target brings down the number but not, rightly or wrongly, the concerns held by man voters.
Cameron and May misread public concerns about migration levels as a problem about a numerical target they have missed and that fuels a sense that the situation is out of control.
Jeremy Corbyn's speech at this year's conference was a welcome move in the right direction. Our focus should not be on numbers, but on impact. What concerns people about migration levels is the scale of change and impact on local communities and public services. If Labour gets this right, it can address the core concern that people have about migration.
This has been spun by some parts of the media, like the Daily Mail, as Labour supporting unrestricted migration. That is nonsense. Labour's focus on impact is not separate from numbers. The greater the numbers, the more of an impact this can have.
But it's not true that raising barriers to migration will lead to better public services – that often rely on migrants for providing the world class education, health care, housing and public transport that we all enjoy. Migrants contribute to Britain. They are not an enemy, but our friends and neighbours.
Labour knows that migrants contribute to making Britain great. A Labour government launched the Migration Impact Fund. This was created by a modest surcharge on immigration applications that provided financial support to be made available where it was needed most. The fund made possible more teaching assistants, more nurses, more buses and beyond – migrants funding migration measures without any added costs for British taxpayers.
This is personal for me. I paid into the fund when I was a migrant prior to becoming British – and I have been campaigning for its return since it was scrapped by the Tories, only weeks after they returned to power in coalition with the Liberal Democrats.
Corbyn's pledge to bring restore the fund is a welcome first step on the journey back to winning public support.
There is more to be done. Too many of our communities – both new and old – feel alienated from the mainstream. Britain isn't working for them or providing the support they need or deserve. This isn't only about doing more to ensure migrants can become integrated into British society, but must be about integrating all segments of society come together. People won't do this if society scapegoats the few to please the many. We need to build stronger, healthier and sustainable communities.
Labour can do this on immigration by focusing on the impact – not on arbitrary numbers – and get results that help local communities that need most. This is a direct challenge and alternative to the hollow solutions that Tories offer Britain on immigration.
Public confidence won't be won overnight. But the usual "solutions" aren't helping. We need to offer something different – and something that is fair that can be delivered. Policies like a migration impact fund that reduce the pressure on public services can make a difference to local communities and ensure public services support all those migratiwho need them. Everybody can win and – to quote Corbyn – "it's the Labour way".
Thom Brooks is head of Durham Law School and author of Becoming British: UK Citizenship Examined, published by Biteback.
More from LabourList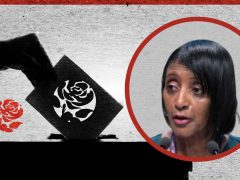 Comment
The last two years have not been the easiest time for anyone. For Black, Asian, and Minority Ethnic…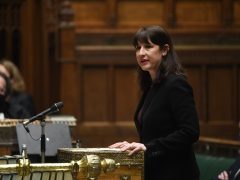 News
Labour has urged the government to close a "major tax loophole" in the windfall tax ahead of a…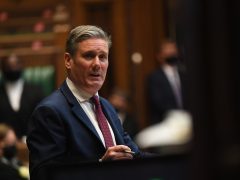 News
The Labour Party is preparing to make several significant policy interventions on the economy to combat the rapidly…