Labour People needs you.
Over the summer, I joined Labour People: an organisation founded on the principle that Labour's people are its greatest strength. If there's ever a time we need to remind ourselves of that principle, it's now.
There's no getting away from the heated disagreements within the pright now. (I have identical twin sisters who voted for different leadership candidates, so I am familiar with the comparisons to civil war.) But it is a crying shame – an unnecessary shame at that – if this division continues to foster a culture of mistrust among our members.
Because the overwhelming majority of Labour members – whenever they joined the party; wherever they fall between the left and centre; whoever, to put it bluntly, they are backing in the current leadership race or any other internal selection – are a vast, vital and often undervalued resource.
Just about every one of us knows a Labour member or supporter, from our CLP or our Women's Forum or our Facebook friends list, who is even more impressive in their nine-to-five than they are when they're out pounding the pavements for Labour. (You may well be one of those members, in which case there is important information for you below).
The exhortation to "get out knocking on doors!" has been used almost as an accusation in recent months – but while campaigning is, absolutely and without a shadow of a doubt, the most important thing any member can do for the Labour Party, it's far from the only thing many of us are capable of contributing.
There are a lot of people who know this already, of course – Labour people who have been trying in vain for years to offer their expertise to the party, and finding it near impossible unless they already had connections. That's a lot of talent going to waste.
That's where Labour People comes in. We seek out those Labour members who have specialist skills, and a little time and capacity to spare, and we match them with parliamentarians, socialist societies and other clients in the Labour community who think there's something more they could be doing – or something they could be doing a little better.
All Labour People volunteer in a personal capacity and give as much or as little time as they can.
Your offer could be any specialist skill that is relevant in the context of a Parliamentary office or member-led organisation, from communicating the most compelling messages in speeches or online, to developing and managing the most effective team. Our only caveat is that we avoid duplicating work that people are paid for. There are no organisers; no free websites; no unpaid internships here.
Our network also includes experts on fundraising, budgeting, polling, and even how to talk about science. Many have worked for MPs or the Labour Party in the past; others have built their own businesses or worked for leading companies and charities.
For me the most exciting part of Labour People is the chance to find out what we can do – how much value we can bring to our organisations, campaigns and the work of our politicians – if we start making the most of every member who has skills from their day job and is able to share them.
We work across the party, with no regard for which faction claims any of our volunteers or clients: as long as you're Labour, we're interested in what you can do, not what results you got on the political compass test. After all: how can we make it to the next general election without both gathering momentum and making progress?
If you're tired of infighting – so are we. If you're tired of arguing about who started the infighting – we hear you. If you think an enormous Labour membership is not a threat to be feared but a valuable resource to be drawn on, Labour People is right behind you.
If you want to find out more, you can visit our website – even better – join us for our reception at annual conference. It's at 6pm on Sunday in the Vu Bar at the Mercure Hotel in Liverpool, and it'll be a great opportunity to find out more about how to volunteer, and/or how our volunteers could help you. Click here to register.
So if you want to take concrete, practical steps to put Labour in the best place to win elections; if you want to help translate Labour principles into action; and if you want to support and work with your comrades from across the Labour movement, then take a look at our volunteer page and consider signing up – or pass the details on to that talented member you know. We're all Labour people, after all: let's not forget how to work together.
Grace Fletcher-Hackwood is network co-ordinator at Labour People.
More from LabourList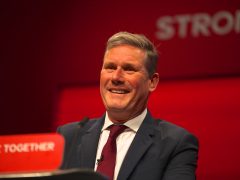 Daily email
Since becoming Labour leader, Keir Starmer has made consistent efforts to show that he is not Jeremy Corbyn…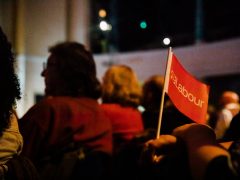 News
New guidance issued by Labour for selecting parliamentary candidates ahead of the next general election is set to…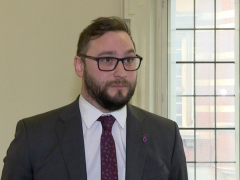 News
Christian Wakeford today defected from the Conservatives to the Labour Party. Some have wondered whether his politics fit…