These are the key findings of the report on anti-Semitism within the UK which was published today by the Commons home affairs select committee. The conclusions were agreed unanimously by the group of six Conservative, three Labour and one SNP MPs.
The Committee expresses particular concern at the shocking evidence it received of the volume and viciousness of antisemitism online, including countless examples directed at Parliamentarians. It says it is "deplorable" that Twitter has allowed itself to become an "inert host for vast swathes of antisemitic hate speech and abuse", given that the media giant "has the necessary resources and technical capability" to address this, and believes that the onus should not be on victims to monitor their accounts for ongoing abuse and report it to the company.
The Committee calls on Twitter to invest in enforcement and employ considerably more resources to identifying abusive users proactively. To help address online hate crime more broadly, the Committee recommends that individuals reporting it should have a single point of contact within their local police force for the duration of the investigation and any subsequent prosecution.
Key findings
The Committee says:
Government and political parties must adopt an amended definition of antisemitism, aimed at promoting a zero-tolerance approach while allowing free speech on Israel and Palestine to continue. The persistent use of 'Zionist' as a term of abuse is a particular concern: use of the word in an accusatory context should be considered inflammatory and potentially antisemitic by law enforcement and political party officials.

While the UK remains one of the least antisemitic countries in Europe, it is alarming that recent surveys show that as many as one in 20 adults in the UK could be characterised as "clearly antisemitic".

There is a worrying disparity in police-recorded antisemitic crime across the country, with virtually no cases recorded in some police force areas where thousands of Jewish people live. It calls on the National Police Chiefs' Council to investigate this apparent under reporting, and to provide support to police forces with less experience of investigating potentially antisemitic incidents.

Shami (now Baroness) Chakrabarti's report into antisemitism in the Labour Party is ultimately compromised by its failure to deliver a comprehensive set of recommendations, to provide a definition of antisemitism, or to suggest effective ways of dealing with antisemitic incidents. In addition, her decision to join the Labour Party in April and accept a peerage as a nominee of the Labour Leader, along with her recent appointment to Jeremy Corbyn's Shadow Cabinet, has thrown into question the independence of the Labour Party's inquiry.

Despite his proud record on fighting racism, the Committee is not persuaded that Mr Corbyn fully appreciates the distinct nature of contemporary antisemitism, and the fact that it is perfectly possible for an 'anti-racist campaigner' to express antisemitic views. His lack of consistent leadership on this issue has created what some have referred to as a 'safe space' for those with vile attitudes towards Jewish people, exacerbated by the Party's demonstrable incompetence at dealing with members accused of antisemitism.
While acknowledging the Labour Party's efforts to address antisemitism, the Committee's report calls for sweeping reforms to the Party's disciplinary processes, including adopting a formal definition of antisemitism, providing specific training for Party members on the distinct nature of antisemitism, and abandoning Baroness Chakrabarti's proposed 'statute of limitations' on investigations into Party members accused of antisemitism.
The Committee also criticises the President of the National Union of Students, Malia Bouattia, for failing to take sufficiently seriously the issue of antisemitism on university campuses, and calls on Ms Bouattia and the Union of Jewish Students to mend their broken relationship.
More from LabourList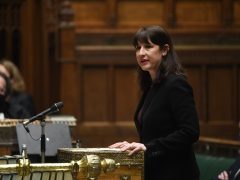 News
Labour has urged the government to close a "major tax loophole" in the windfall tax ahead of a…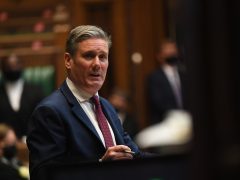 News
The Labour Party is preparing to make several significant policy interventions on the economy to combat the rapidly…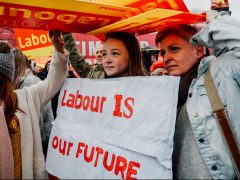 Comment
This summer marks the rebirth of a national Labour students organisation. Its predecessor, marred by factionalism and disagreement,…