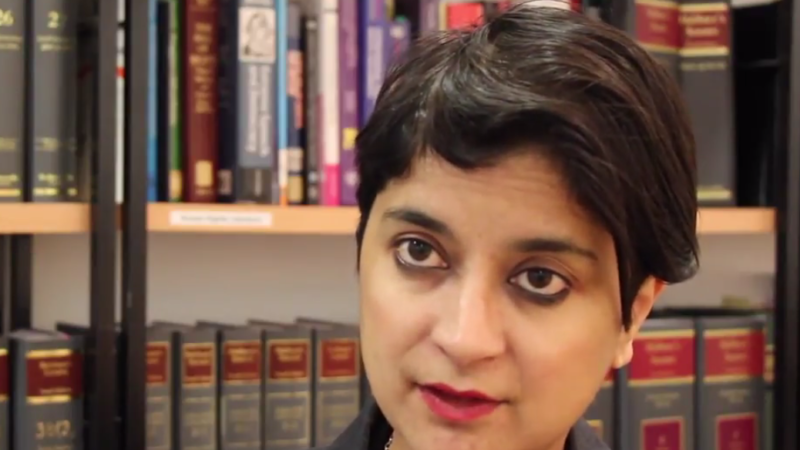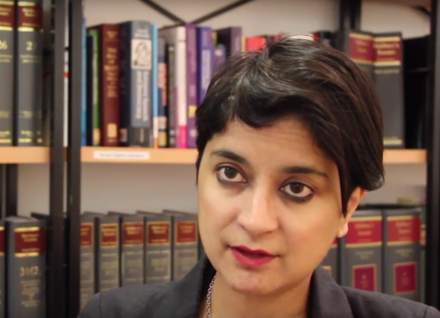 The Labour Party is "not overrun by anti-Semitism", according to the findings of an urgent review published today.
The Chakrabarti Inquiry into anti-Semitism and other forms of racism was commissioned by Jeremy Corbyn in April, following a series of damaging rows which were sparked by the comments of former London Mayor Ken Livingstone and MP Naz Shah.
Corbyn today once again condemned all forms of prejudice but provoked anger with comments which appeared to compare the state of Israel to Islamist terrorists.
The report was triggered by "a series of unhappy incidents which did no credit to the Labour Party", it said.
However, it argues that "the test of a modern progressive political party should surely not be whether it has problems, but how it chooses to address them".
The report makes 20 key recommendations, such as advising to avoid using Hitler, Nazi and Holocaust comparisons, particularly in relation to the Israel-Palestine conflict, increasing the racial diversity of party staff, and better dissemination of the party's rule book.
You can read the Chakrabarti Report in full here.
Today Corbyn used the launch of the report in London to praise the role of the Jewish community in the Labour Party's history and warned that anti-Semitism is not always "overt violence and persecution". He also said Labour must be "vigilant against subtler and invidious manifestations of this nasty ancient hatred".
Although the report has been welcomed by figures such as John Mann, the MP who chairs the All-Party Parliamentary Group Against Anti-Semitism and confronted Livingstone about his comments, the launch ran into trouble when Corbyn appeared to make a comparison between Israel and ISIS.
Corbyn said: "Our Jewish friends are no more responsible for the actions of Israel or the Netanyahu Government than our Muslim friends are for those of various self-styled Islamic states or organisations. Nor should Muslims be regarded as sexist, antisemitic or otherwise suspect, as has become an ugly Islamophobic norm. We judge people on their individual values and actions, not en masse."
In a separate incident Ruth Smeeth, a Jewish Labour MP, left the room in frustrated tears after one questioner accused her of colluding with The Daily Telegraph. This came minutes after Corbyn had said that "to assume that a Jewish friend or fellow member is wealthy, part of some kind of financial or media conspiracy, or takes a particular position on politics in general, or on Israel and Palestine in particular, is just wrong."
In his speech, Corbyn condemned all racism, saying that no hierarchy of it exists, and that he has always committed to fighting it.
"Racism is racism is racism," the Labour leader. "There is no hierarchy – no acceptable form of it. I have always fought it in all its forms and I always will. But while we respond to hate with universal principles we must also remember people's particular experience, if we are too ensure that not one person feels vulnerable or excluded from their natural political home.
"The Jewish community has made an enormous contribution to our Party and our country – Jewish people have been at the heart of progressive and radical politics in Britain, as elsewhere, for well over a century.
"But they are also a minority amongst minorities and have had good cause to feel vulnerable and even threatened throughout history. This should never happen by accident or design in our Labour Party. Modern anti-Semitism may not always be about overt violence and persecution, though there is too much of that even to this day. We must also be vigilant against subtler and invidious manifestations of this nasty ancient hatred and avoid slipping into its traps by accident or intent."
The report's recommendation was greeted by Mann, who said that "everything I recommended is in, some of it in great detail. I'm delighted about that."
He said highlighted some "fascinating" elements of the document, including a passage saying "any seasoned activist who says that they are completely unaware of any such [anti-Semitic] discourse must be wholly insensitive or completely in denial". Mann regards this as a reference to Livingstone.
Mann also said that the advice that "'Zionist' as a term of abuse must not be used in the Labour Party" was "groundbreaking across the world."
"The question is will the Labour Party implement this? Jeremy says yes," he said, adding: "For the lawyers advising the Labour Party, this is their guidance. That's very significant."
After the rows which prompted the report both Shah and Livingstone were suspended from Labour. Shah has issued a full apology and pledged to learn more about the Jewish community.
More from LabourList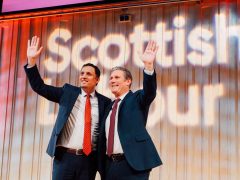 Daily email
Rutherglen: Will Labour win – and would it really signal Scottish revival? Starmer is hitting the campaign trail…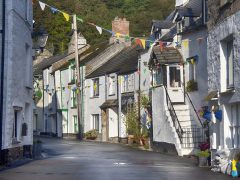 Comment
Labour has promised a 'Take Back Control Bill' in the first King's Speech. Aimed at England, it must…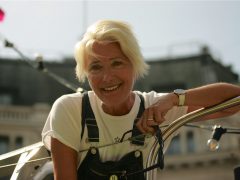 News
Almost 100 climate activists, experts and campaigners from around the world have written to Labour leader Keir Starmer,…