A series of major figures from the liberal left, including Ed Miliband, Frances O'Grady and Sir Vince Cable, will today set out an alternative policy agenda in a direct pitch to Remain voters who feel cut off from political decision-making.
The former Labour leader will join Andy Burnham, TUC general secretary O'Grady and Cable, the former Business Secretary, at a think tank event which highlights how people can "take control" from elites in Westminster, Whitehall or the City.
It comes as the New Economics Foundation (NEF), which is hosting the summit, publishes research showing the extent to which pro-EU voters feel disenfranchised in an "Uber-ised" economy.
Nearly two-thirds of Remain voters (62 per cent) said the world is run by "the few people in power and there is not much the ordinary citizen can do about it". 
The poll also showed that only a quarter (27 per cent) agreed that "the average citizen can have an influence on government decisions," while 55 per cent highlighted big business and corporate elites as having "too much control over their lives".
The event marks a new attempt by leading figures on the left to mark out their own agenda beyond Jeremy Corbyn's shadow Cabinet as well as an attempt to wrest back the language of "control" from the right-wing after the Leave campaign successfully deployed the "take back control" mantra throughout the referendum campaign.
"As the debate about Brexit gathers intensity, one thing is now clearer than ever: there has never been a greater need for a new economy or a more important moment to act for progressive change than right now," said Marc Stears, chief executive of the NEF and a former advisor to Miliband.
"The referendum revealed that many feel they have lost control over their lives and are now being left behind by changes in the economy. And now those same people are being promised a parody of control in the form of a 'hard' Brexit that will only make matters worse.
"Yet, in the midst of all this upheaval, a surge of energy is being generated that can crack open new possibilities for change, now, not at some distant point in the future."
Miliband said: "This is a moment for our country when our whole economic settlement and place in the world is in question. There can be no better time for the New Economics Foundation to help chart a new course for progressives.We need to show that real control comes only from progressive ideas which use the power of government and movements to shape the forces of globalisation and technology and build a more equal, sustainable and democratic future."
The event in London will feature Burnham's first major speech since he left the shadow Cabinet to fight the Manchester mayoralty, as well as talks from Green Party co-leader Caroline Lucas and former Tory MP Laura Sandys.
More from LabourList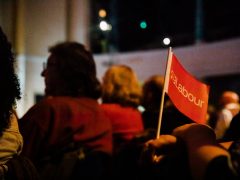 News
Martin Forde QC has sent a letter to members of Labour's ruling body today telling them that his…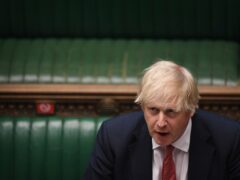 News
Boris Johnson has been warned that his government's planned increase in National Insurance contributions, which is set to…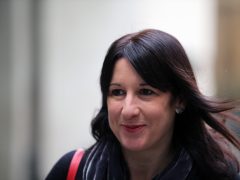 News
Rachel Reeves has declared that a "big swathe or nationalisation" would not be the priority of a future…