Labour grandees have praised Rosie Winterton for the"cunning and tact" which helped her to deliver victories for the Labour Party in Parliament during her six years as chief whip.
Former leader Ed Miliband praised Winterton – whom he brought in as chief whip in 2010 until she was sacked by Jeremy Corbyn last night – for her "wisdom, hard work, judgement and friendship."
Thanks Rosie Winterton for your great service to the party as Chief Whip and for your wisdom, hard work, judgement and friendship.

— Ed Miliband (@Ed_Miliband) October 6, 2016
He was not alone in making a public statement of support for Winterton, whose popularity among Labour MPs has made her removal a controversial decision. She was the first casualty of the latest reshuffle, being replaced by her predecessor Nick Brown.
Harriet Harman, who twice served as interim leader, also paid her tributes to the outgoing chief whip, as did Shadow Cabinet member Jon Ashworth, and Jonathan Reynolds, who has returned to the frontbench after resigning in the summer.
Ashworth said that Winterton had masterminded victories over the Tories in Commons votes during her time in the role, while Reynolds said she had been "superb" in the job.
Rosie Winterton was simply brilliant as Chief Whip & will be hugely missed. Lots of Parli victories down to her smarts, cunning & tact

— Jonathan Ashworth (@JonAshworth) October 6, 2016
Rosie Winterton was a superb Chief Whip for Labour and a great person to work for in the Whip's Office

— Jonathan Reynolds (@jreynoldsMP) October 6, 2016
Speaking on the Today programme this morning, new Shadow Welsh Secretary Jo Stevens said that was "very sorry" Winterton had left her role, but added: "I'm sure Nick Brown will do a great job as Rosie did a great job."
The move to replace Winterton and promote Corbyn allies has led to criticisms that the reshuffle is not a move to unify the party following this summer's leadership contest, but Stevens also defended the leader against the accusations.
"If you look at the appointments that were made yesterday: I didn't support Jeremy in the leadership election, neither did Keir Starmer, neither did Nia Griffith and I don't think Sarah Champion did either," Stevens said. "So he has made appointments to his Shadow Cabinet from the opposing part of the leadership campaign".
She also argued that those returning to the fold were doing so because it was now time to "get on with the job" of holding the Tories to account.
"I think we have a responsibility to the public, as the official opposition, to get on with the job regardless of who is the leader of the Labour Party. We are a collective, the Labour Party is a collective and we are there to hold the Government to account."
More from LabourList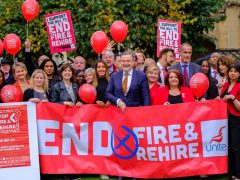 News
Conservatives have defeated a 'closure motion' – by a majority of 63, with 188 of all MPs voting…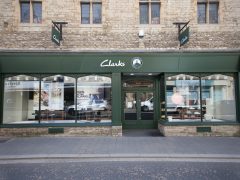 Comment
In my 34-year employment at Clarks, I have never taken a day off sick. That was, until five…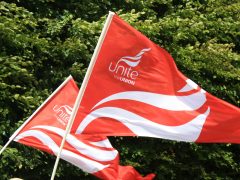 News
Unite has passed a motion at its policy conference today that commits the Labour-affiliated trade union to opposing…