Former Cabinet minister Nick Brown has been appointed Labour's chief whip to replace Rosie Winterton.
Brown returned to the shadow Cabinet this afternoon as Jeremy Corbyn begun a long-awaited reshuffle.
Winterton lost the job she has held since 2010 following months of speculation and briefings against her from a few on the left of the party.
"I welcome Nick's agreement to serve as chief whip to the parliamentary Labour party," Corbyn said today.
"I would like to pay tribute to Rosie Winterton for her six years' exceptional service as Chief Whip. She has played an outstanding role in her support for me as leader and for the Labour Party as a whole."
Brown was a key lieutenant of former prime minister Gordon Brown, and held the role of chief whip in government for two years from 2008, but was asked to "step aside" by Ed Miliband in 2010. The Newcastle East MP also served as Agriculture Secretary for three years, which included an outbreak of foot and mouth disease in 2001, which was so serious it prompted the postponement of the general election.
"Jeremy Corbyn has asked me to serve as chief whip to the parliamentary Labour party and I have accepted. I hope that I can bring experience and play a constructive role in providing the strongest possible opposition to this Tory Government," Nick Brown said.
Winterton, who was awarded a damehood earlier this year, said on Twitter: "It has been an honour to have served as Labour's chief whip for the past six years under three different leaders. I would like to thank the whips and the Parliamentary Labour Party for the support they have given me. I wish Nick Brown every success in his new role."
Several more appointments are expected tonight and tomorrow as Corbyn embarks on the reshuffle prompted by his landslide re-election. There were unconfirmed reports today that Diane Abbott could replace Andy Burnham, who has indicated he will step down as shadow Home Secretary shortly having been named Labour's candidate for the Manchester mayoralty.
Jonathan Reynolds is expected to be appointed shadow City minister following strong rumours at party conference in Liverpool.
It is the first major set of changes since Corbyn carried out a reshuffle triggered by the wave of resignations in the aftermath of the EU referendum. Corbyn's July appointments had left several MPs filling two roles as much of the PLP declined to serve under the leader.
Paul Flynn, 81, is expected to return to a single post after shadowing both the Welsh Secretary and the Leader of the House.
Former leadership candidate Owen Smith today repeated his intention not to serve under Corbyn and called on Labour to occupy the "centre ground".
You can follow all the developments on the LabourList liveblog.
More from LabourList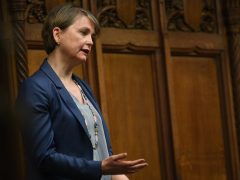 News
Yvette Cooper has become Shadow Home Secretary, Wes Streeting is the new Shadow Health Secretary and Jonathan Reynolds…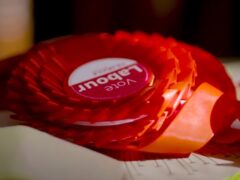 Comment
Membership of the Labour Party matters. At its best, it brings activists identity, community, fulfilment and friendship. But…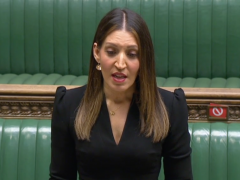 News
The spread of the Omicron variant in the UK is a "reminder that no one is safe until…