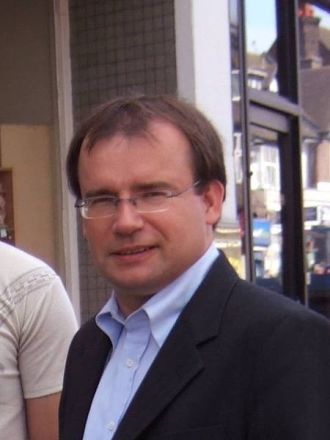 Each birthday celebrates a date of birth and, at each birthday, relatives relive where they were and what they were doing that day. This week 99 years ago, hundreds of representatives of Britain's co-operative movement gathered at Methodist Central Hall in central London, for an emergency conference.
Some 73 years earlier, a group of tradesmen had come together to establish the world's first successful consumer co-operative in Rochdale, Lancashire. By 1917, the co-operative movement consisted of thousands of local co-operative societies, collectively owned and democratically run by millions of ordinary working people across Britain.
Together, they owned factories producing everything from biscuits to boots, a tea plantation, and their own bank and insurance society. The Co-operative Women's Guild was founded in 1883, and by 1910 it had 32,000 members, who successfully lobbied for maternity benefits in the 1911 National Insurance Act. Co-operative clubs and education societies dotted the country, many the backbone of social and civic life of the communities which owned them.
But in 1917, their representatives came to London, because, against the backdrop of the First World War, the gains these working people had collectively secured were under threat. Amid food and fuel shortages, rationing and conscription, co-operative societies had spoken out against profiteering and the hoarding of goods, as well as voluntarily making up the wage shortfall of employees sent to the Front.
These positions made them powerful enemies in private business. And before long, their opponents were using their influence over government to paralyse a movement which was doing so much to stand up for ordinary consumers. Supplies of food and goods were diverted away from co-operative stores, with their staff called up en masse, even as clerks in private stores were declared vital to the war effort and protected from having to serve. They were even subjected to a punitive tax on profits even though, as co-operatives, they didn't make profits, instead re-investing any surplus or distributing it among members.
The co-operative movement's response to this unprecedented attack was to establish a political party – the Co-operative Party – of which I am chair, and which this week celebrates its 99th birthday.
The decision of those delegates in 1917 to establish a political party in response to their challenges tells us a lot, both about the nature of the co-operative movement and the role and relevance of the Co-operative Party today.
Not for them behind-the-scenes lobbying or a short-term campaign restricted to remedying only their specific grievances. While the published Record of Conference tells us that alternatives were discussed, the decision to create a political party was based on the belief that the co-operative movement has, at its core, a deeply political vision.
As TW Allen, the chair of the conference put it 99 years ago: "Our methods may have led them to believe we were a subservient, peace-loving people of no political importance — a people content to play at revolutionising society and creating a new social order by shop keeping for each other."
He went on to argue, however, that this was far from the reality: "Co-operation is a theory of society and, therefore, a legitimate basis for a political party…We have things to safeguard, things to stand for, things to achieve."
The ambition of those Rochdale Pioneers and the founders of the party in 1917 went far beyond simply the desire to run or defend a successful, ethical business model. For them, co-operative values, based on sharing power and wealth, extended beyond the shopfront, and they believed that with direct political representation, such values could serve as a template for an alternative kind of economy and society.
And 99 years on, we still have "things to safeguard, things to stand for, and things to achieve".
Another tradition of birthdays is to take stock and to look towards the future. Now, as in 1917, the majority of people know the co-operative movement for the shops, insurance, funeral care and travel agents which are owned and run by the six co-operative societies who continue to subscribe to the Co-operative Party today. These larger retail societies are accompanied by a growing and innovative movement of 7,000 independent co-operatives owned by their staff and consumers.
As the party approaches its centenary year in 2017, our task is to realise the full ambition of those who founded us, taking the values and principles which lay behind our successful family of businesses, and showing greater numbers of people than ever before how those lessons can be applied to Britain's economy and society as a whole.
From promoting employee ownership, profit sharing, and customer and employee representation on company boards to standing up for community-owned renewable energy schemes. From arguing for tax justice to promoting co-operative education as an alternative to the forced introduction of more academies.
Today, the Co-operative Party works not just to defend the movement as it exists, but to make the case for the approaches and values of our co-operative movement in the wider world – just as our founders intended 99 years ago.
Gareth Thomas is MP for Harrow West and chair of the Co-op Party.
More from LabourList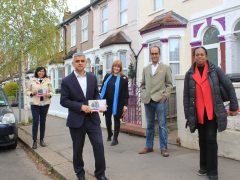 Comment
As Londoners head to the polls tomorrow, Labour sources are warning that they are "expecting a considerably worse…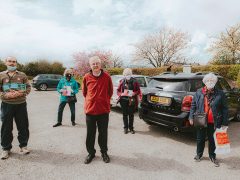 Comment
"People have realised that Wales can use its powers independently," Jane Hutt explains to me. "But Welsh Labour…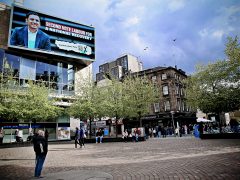 Comment
Labour started off in 1999 with every constituency seat in Glasgow, and it stayed that way until 2007,…