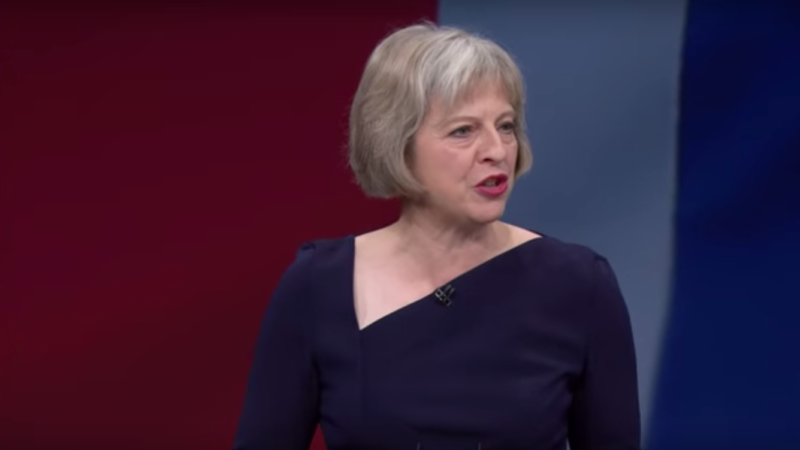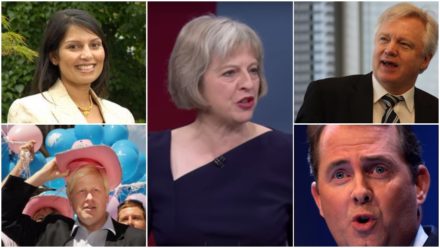 Theresa May famously described the Tories as the Nasty Party. This week should have been the chance to put that description to bed. Yesterday morning we were told that the doctors and nurses who have come from across Europe to save lives in British hospitals will soon be no longer welcome. Meanwhile Liam Fox finished the day telling us Europeans who have settled in the UK were bargaining chips and a "card" to be played. Theresa May and Liam Fox may call that compassionate Conservatism, I call it cheap, crass, nasty politics.
The Tories have already failed their own test on the deficit confirming they have abandoned their surplus pledge. In her media round of interviews Theresa May failed the test she set herself on the steps of Downing Street utterly incapable of offering a single practical policy that would improve life for "ordinary working class" people. All we got were more hollow words.
The award for chutzpah must however go to Jeremy Hunt.   In his speech he rattled through the failings in the NHS that he has overseen. A&Es are overstretched, targets missed year on year, cancer survival rates too low and treatment for mental health issues still don't share parity of esteem with physical health.   Whose fault is this?  Not his apparently – overworked doctors and nurses apparently just need to suck it up and get on with the job.  He promised more doctors would be trained.  He promised the NHS would be self-sufficient for doctors by the end of the Parliament, but the NHS needs support now – not in 2025.
Elsewhere our Shadow Cabinet responded to the Tories throughout the day.  Angela Rayner continued to lead the fight against proposals for Grammar schools, rightly highlighting them as backward looking, discredited and likely to entrench inequality.  Though she went round the houses Amber Rudd eventually confirmed she will bring back the migration impact fund that Jeremy Corbyn and Labour have been calling for (and of course scrapped by the Tories) but disappointingly again we had too few details on how the government will deal with the continued humanitarian crisis in the Mediterranean as Andy Burnham rightly pointed out.
Today Theresa May closes Conference, but will she tell us what Brexit mean for the British people?  There have been far too many Siren voices this week trying to pull the country in the direction of 'hard Brexit.'  When British jobs, investment and livelihoods are at stake it's not good enough for Theresa May to bury her head in the sand, casually dismissing the challenges we face are just 'bumps along the road'.
While David Davis joked about breaking the promises set out by the Leave campaign he revealed he extracted promises from Theresa May that she would prioritise immigration and the control of borders above all else.  Rather than "bumps" he described a "tsunami" of economic challenges coming down the line in the next few years and so far we've had no plan or vision of how Britain will navigate them.
Today, for the sake of the British people, Theresa May needs to provide a clear plan and direction for Britain as we charter a way through these uncertain waters – "just managing" isn't a mantra by which we should conduct the governance of the nation. The British people expect answers on what will our future trading status be with the European Union? Will businesses and exporters be hit with huge tariffs? Will we shut our economy off to the best and brightest who want to come to our country, learn and contribute to our society?
As the IMF downgrades its' growth forecast yet again and our currency sinks to a 30-year low, instead of answers we've had slogans and scapegoats. Brexit means Brexit, breakfast means Brexit, foreign students and NHS staff can pack your bags, and if you can't get into a grammar school then tough luck.
So far Theresa May has shown she has no answers to the challenges we face, just hollow words. Theresa May has been at the heart of a Tory Government that has failed working people for the last six years.  So far, as Prime Minister, she has shown that she can't offer the change the country needs.
More from LabourList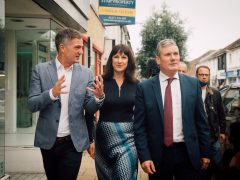 News
Keir Starmer has called on the public to support small businesses by shopping locally and stressed the importance…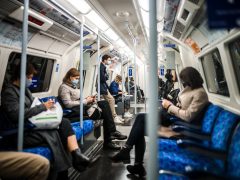 Comment
He may have once been the mayor of London, he even represents a London constituency, but Boris Johnson…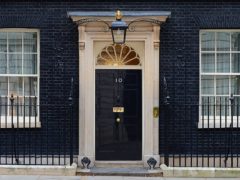 News
Labour MP Barry Gardiner has written to the Metropolitan Police commissioner urging her to investigate reports that Christmas…